From bibs and bodysuits to bedding and bottle sterilisers, we know that shopping for your newborn can seem non-stop! With so much choice, working out what you really need for those first six months is far from stress-free.
Whether you're a first-time parent or you've done it all before, our ultimate newborn checklist will have you covered. Featuring top picks for baby feeding, changing and sleeping, our guide will make stocking up on newborn baby essentials a breeze.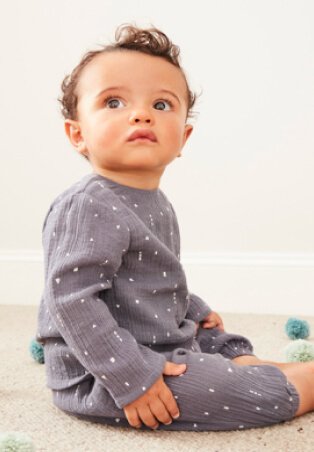 What Do You Need For A Newborn Baby Checklist?
Newborns are adorable, but the amount of kit you need to keep them smiling can be surprising. We know it's easy to get distracted by gorgeous baby clothes and tiny socks (SO cute!), but safety and travel items are just as important.
Luckily, our handy checklist will help you discover the newborn baby items you can't do without – AND the ones you can skip – winner!
1. Must-Have Muslin Squares ✔
Muslin squares are a hero item for many newborn parents and carers. Perfect for protecting clothes during winding and mopping up accidental spills, muslin cloths are a must during your baby's first few months.
If you're wondering how many muslin squares to buy, our multipack sets will make sure you always have a clean cloth on hand. Styles with sweet patterns and prints are a playful way to add a pop of colour to their wardrobe – we love magical Disney designs! As your baby grows (and it happens SO fast), you can minimise mess with an adjustable bib.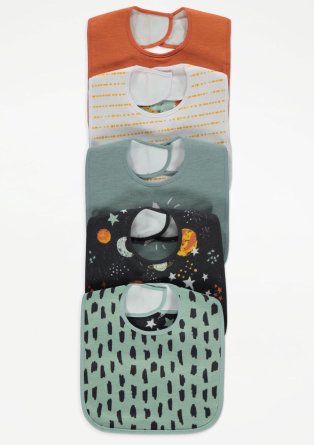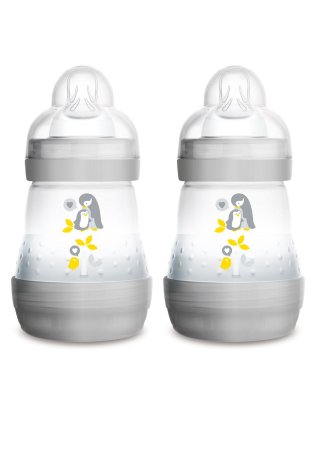 2. Breastfeeding & Bottle-Feeding Essentials ✔
Forget naptime – feeding time is the top event in your little ones calendar! Whether you're breastfeeding or bottle-feeding, having the right essentials can help make the experience as fuss-free as possible. From supportive nursing pillows and comfy nursing bras to flexible baby bottles, there's no shortage of supplies to keep you well-stocked here at George.
Don't forget to keep your baby feeding equipment safe and clean with our easy-to-use bottle sterilisers and bottle brushes.
3. Quality Baby Bedding ✔
Those first few weeks can take some adjusting to and getting a good night's sleep is high in demand! While we can't guarantee that you (or your newborn!) will get an unbroken slumber, we can help you create a snug sleeping set-up.
To encourage sweet dreams, start by choosing a comfortable cot or Moses basket. Next, make sure your baby's mattress is flat before adding a waterproof cover and baby bedding. Finish with a cute baby sleeping bag to keep even the most active sleepers snug as a bug.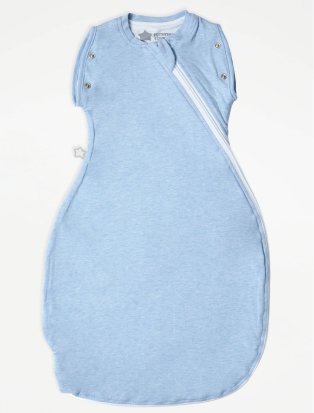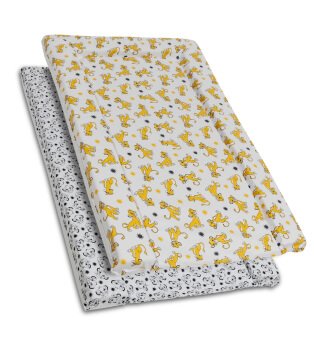 4. Key Baby Changing Items ✔
One activity you're bound to get plenty of practice at is nappy changing! Our top picks for baby changing include changing mats, nappies, wipes and nappy disposal systems. Want to do your bit for the environment? For an eco-friendly experience, keep an eye out for reusable or biodegradable baby wipes.
To enjoy seamless changing on-the-go, invest in a lightweight changing bag. Get playful with animal prints or choose grey designs for a versatile and simply chic unisex option.
5. Newborn Safety Staples ✔
A baby monitor can help put your mind at ease during those all-important naptimes. From audio designs to monitors with video, temperature and night light features, our collection is packed with gadgets to suit every family. You can also explore our stair gates to stay prepared for when your little one starts taking their very first steps – blink and they're on the move!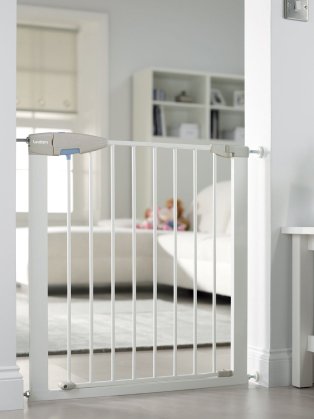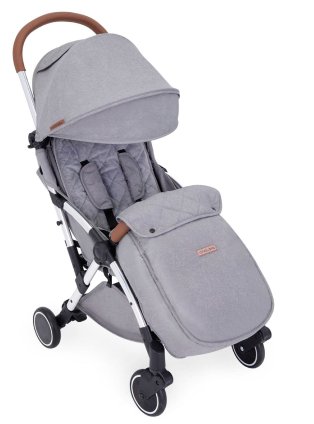 6. Baby Travel Basics ✔
We know that travelling with newborns can be daunting at first – especially with so many bits and bobs to remember! The good news is it doesn't take long to become a pro at picking the right travel accessories.
Popping out for a city walk? A lightweight stroller will be your best bet. Moving from the car to the shops? A travel system will give you the flexibility you need day-in, day-out. Spending the night away from home? A travel cot and travel bag will keep little ones happy on the move.
7. Soft Newborn Baby Clothes ✔
It's the part of the newborn checklist we've been waiting for: choosing baby clothes! For everyday staples you'll be reaching for on repeat, stock up on baby girls' and baby boys' cotton all-in-ones, bodysuits and vests in long-sleeve and short-sleeve styles.
Little ones can also get ready for snuggles with soft and huggable clothing, from knitted jumpers and slogan tops to stretchy little outfits. Fallen head-over-crib for natural hues? Our unisex baby clothing and accessories are perfect for building a gender-neutral wardrobe – dreamy!