Wave goodbye to the selfie and say hello to the shelfie! Thanks to more than a year of video calls, creating an on-trend and stylish shelf display has never been more important.
From adding personal touches, books and greenery to layering home accessories, scroll down to discover how to style your shelves to perfection. Your dream video call backdrop is just a scroll away!
How To Decorate Your Shelves
With a few simple tips and tricks, you can take your shelfie game to the next level. Whether you're accessorising a bookcase or individual shelves, our shelf styling ideas will transform your home décor.
1. Start With Large Home Accessories First
With so many gorgeous home accessories to inspire you at George, we know how tempting it is to overfill your bookcase. Try to resist! Styling your shelves is all about balance and too many trinkets can lead to a chaotic display.
Instead, begin accessorising with a few large items first. Think woven baskets, wall décor and artificial plants. Setting the scene for the rest of your design, less is more for those early stages.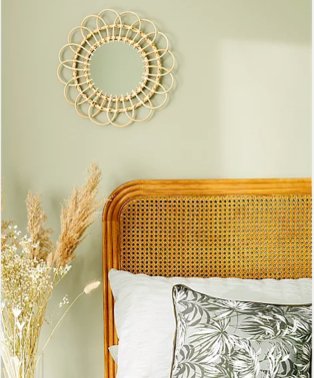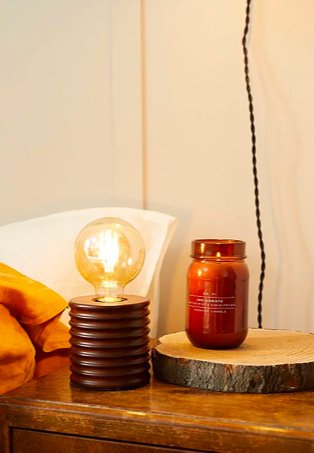 2. Create A Visual Triangle
Visual triangles are interior designers' best-kept secret. Helping you arrange an Instagram-worthy design, visual triangles are when you position three items with an invisible connection. Once everything is in place, you should be able to draw a line between the accessories to create a triangle.
Wondering what trinkets to team together? There's no right or wrong choice! It could be anything from a reed diffuser, a photo frame and a plant pot, three matching vases or decorative glassware and candles. Have fun playing around with different combos to discover your top trio.
3. Add Depth To Your Design
A little depth can go a long way when shelf styling. Place wall art towards the back of your shelf before layering smaller decorative items in front, like candles and artificial succulents.
Adding interest to your shelves, this trick also means you get to show off more of your favourite trinkets – a win-win!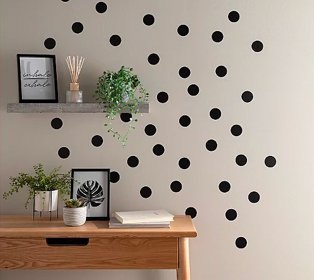 4. Use Books As A Focal Point
On-trend book backdrops are one lockdown lesson we're taking into everyday life! To mix up your bookcase or shelving, organise your top reads in prime position. Make the most of colourful book spines, statement covers and varying sizes to brighten up your décor.
Another top tip is to stack books horizontally and vertically for a video call-ready set-up. Who knew our reading list could be so aesthetic?
5. Make It Personal
Shelves are the perfect opportunity to give your décor a personal touch. From treasured family photos in copper-toned photo frames to holiday souvenirs and concert ticket stubs, make space for keepsake items and memories close to your heart.
Remember, the very best shelves are a work in progress, so you can always add to your collection as and when.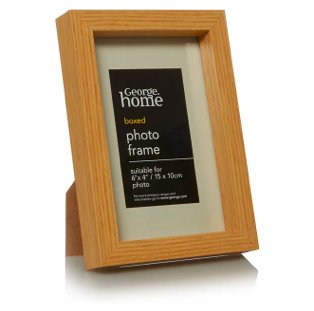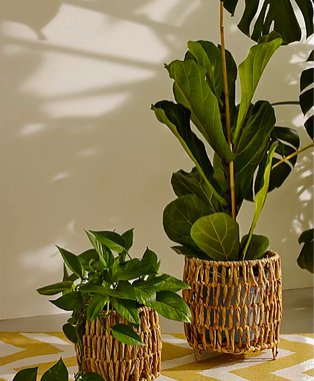 6. Refresh Your Shelves With Greenery
Whether you've chosen minimalist Scandi shades or bold and bright décor, plants and flowers look fab on any shelf. For maximum style points (minus the watering schedule!), accessorise with artificial plants instead.
Complement photo frames and candle holders with cute artificial cacti or head for the tropics with large leafy designs in patterned plant pots. You can even create a visual triangle with different sized fauxliage.
7. How To Style Lower Shelves
The bottom shelves of your bookcase can feel like the hardest ones to style – especially if you've arranged your prized accessories on the top and middle shelves. Luckily, we've found a practical (and stylish!) solution.
The best way to decorate lower shelves is with home storage, including boho-inspired woven baskets, matching velvet storage boxes and patterned designs. As well as giving you extra space to home essentials, our trend-led storage baskets are a dream to look at. Hiding our clutter in style? We're sold.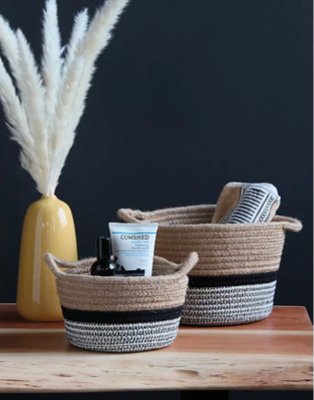 8. Stand Back, Edit & Admire
Once you've finished decorating your shelves, it's time to stand back, edit and (hopefully!) admire. Before taking your shelfie, make sure everything is in the right place. Is your shelf too busy? Does it need a pop of colour or some greenery to balance things out?
It's also important to remember that blank space can be a good thing! Giving the rest of your shelf room to breathe, a little gap here and there is essential for an Insta-worthy set-up.