We live in our denim, but we get it – buying jeans online can be daunting! When you don't have access to a full-length mirror, changing rooms and a shopping partner, it can be hard to know where to begin when virtual jean shopping.
Fear not, our handy guide to buying jeans online will help you pick the perfect pair, no matter your favourite fit.
How To Buy Jeans Online
Jeans are like bras: once you discover the right style, you never look back! If you're wondering how to buy jeans online without trying them on first, our tips will solve all your denim dilemmas.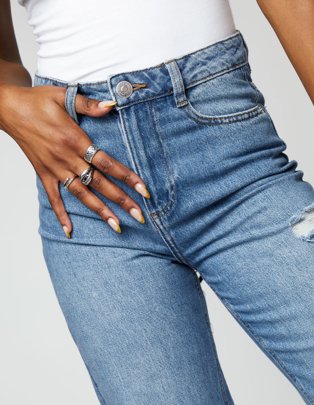 1. Measure Your Waist & Hips
Measuring your waist and hips is one of the best ways of making sure you buy the right size jeans. It might sound fiddly, but taking your body measurements is surprisingly easy. Knowing what size you are will also come in handy for future online shopping sprees.
Start by measuring your waist, which is the narrowest part of your torso. Next, work out your hip size by standing with your feet together and measuring around the widest part of your torso. Don't have a tape measure? Get creative with a piece of string and a ruler!
2. Measure Jeans You Already Own
We all have our go-to pair of jeans, whether it's mom jeans, skinny jeans or kick-flare styles. Your dream denim isn't just a wardrobe hero, it can also help you decide what size jeans to buy next.
As an alternative to measuring yourself, measure your jeans instead. To get your waist size, measure the back of your jeans and double the number. For your hip size, measure along the base of the jean zipper and double it. Simple!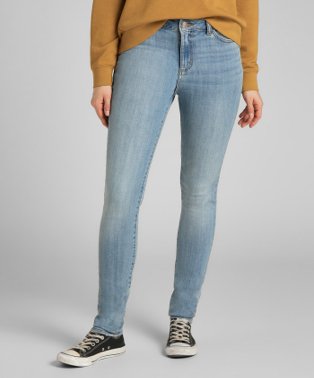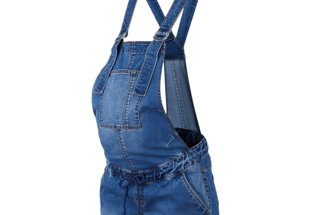 3. Explore Our Size Guide
Once you've taken your measurements, check them against our online size guide to find the right fit. Whether you're buying George jeans, maternity jeans or exploring just-landed denim brands like Wrangler and Lee, our size chart will see you through your online shopping session.
4. Check What Size The Model Is Wearing
Our jean product descriptions are full of tips and tricks to help you find your perfect pair. If you're wondering where the leg hem of your jeans will finish, check how tall the model in the picture is and what size they're wearing. This will give you an idea of how the jeans will look on you.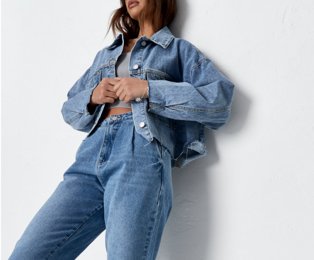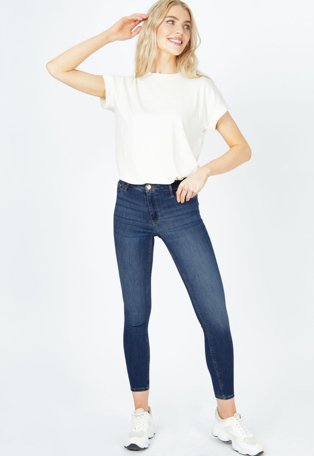 5. Take Note Of The Fabric
The fabric of your jeans can make a huge difference to the fit. Searching for a good amount of stretch? Choose jeans with 2-3% elastane that will easily move with your body. If you want something with a little less give, pick styles with a lower percentage of elastane. The fabric detail and care section of our George product pages will have all the info you need.
You'll also be able to discover our sustainable (and stylish!) cotton jeans. As a proud member of the Better Cotton Initiative, our cotton is better for the people who produce it and better for the environment it grows in. Refreshing your denim doesn't have to cost the earth!
6. Size Is Just A Number
Size is just a number! It's totally normal for your jean size to vary slightly between style-to-style and brand-to-brand. If you're not sure which fit is for you, stock up on a few pairs and give friends and family a fashion show. Remember, you can always use our faster returns process for speedy swaps!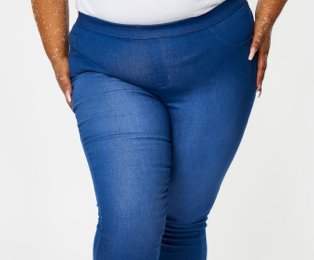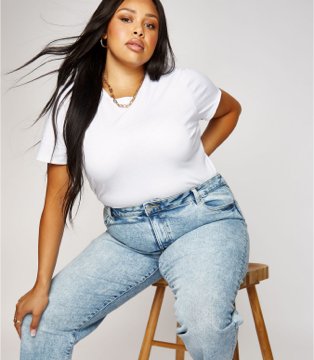 7. Think About The Jean Shape
Every pair of jeans is different. Skinny jeans are figure-hugging, boot cut jeans flare at the ankle and mom jeans cinch in at the waist before widening at the hips. To make the right choice, think about which jeans will slip seamlessly into the rest of your wardrobe.
Scroll through our women's jeans collection at George for all the latest denim inspiration. With so many trending styles to tempt you, we know it can be hard to pick just one!
8. Try A New Fit
Knowing your measurements can give you the confidence you need to try something new. This season, refresh your denim collection with everything from boyfriend jeans and straight leg jeans to patchwork and two-tone designs.
If you want the same fit but with a different vibe, start small by updating the wash of your denim, whether you choose dark wash, bleached or distressed styles – your dream denim is just a click away.