It's no secret that newborns can be hard work! In between nappy changes, feeding times and sleep schedules (or lack of!), parents can feel rushed off their feet caring for their bundle of joy.
To help make parents' lives a little easier, we've created a rundown of what to put in a new parent care package. From pamper presents like pyjamas and scented candles to essential extras like babysitting vouchers, our gifts for new parents will help give mums, dads and carers some well-deserved rest.
The Best Care Package Ideas For Parents
So, what do new parents really want? Apart from a few extra hours of sleep (of course!). You might not be able to gift them those precious eight hours, but there are still plenty of ways to put a smile on their face. Whether you want to support them with practical presents or spoil them with treats, keep scrolling to discover the best care package ideas for new parents.
1. Press Pause With Scented Candles
With a little one to keep them busy, new parents don't get much time to themselves. When they finally find a spare hour (or five minutes!), relaxation is at the top of their agenda.
To help them unwind in luxury, pop a scented candle in their new parent hamper. Adding a touch of tranquillity to their hectic schedule, candles in soothing scents like eucalyptus, vanilla and jasmine are just the thing for tired parents looking to enjoy moments of calm. Even if the house is a little on the chaotic side, a sweet smelling candle will bring an instant uplift.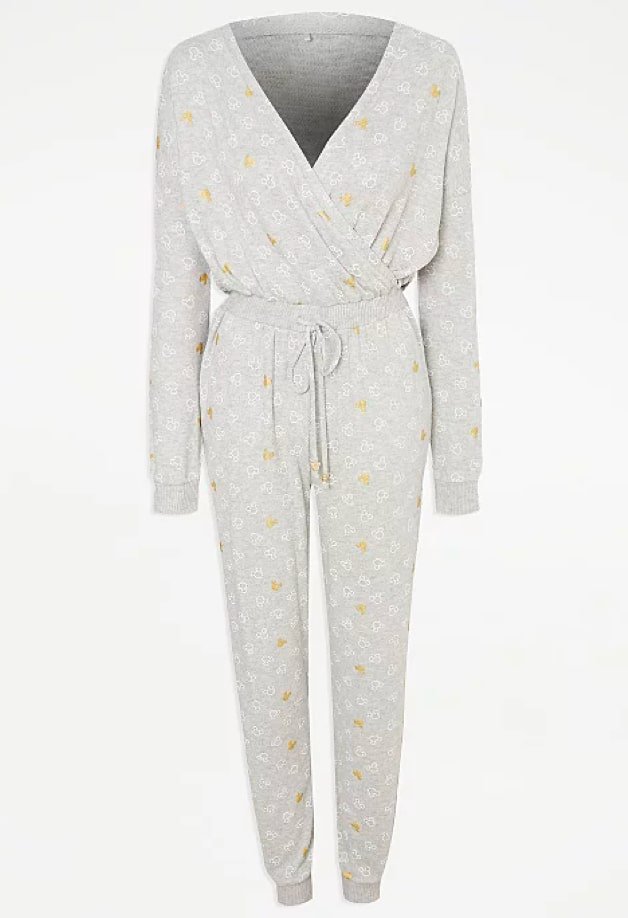 2. Pamper New Parents With Super-Soft Sleepwear
Let's face it – sleep is in short supply for new parents! Luckily, the right nightwear can help make those twilight hours feel a little more manageable. To give late night and early morning feeds a stylish update, pop some of our super-soft women's pyjamas and men's pyjamas in their gift hamper.
Mums can also keep comfy in our breathable maternity nightwear, including button-down tops and pyjama bottoms with elasticated waistbands. Pair the present with slippers and a dressing gown for an oh-so-snug combo that's ideal for cuddles with little ones.
3. Gift New Mums Nursing Pillows
Searching for the perfect new mum and baby gift? A nursing pillow is a top tier choice. Giving mums and newborns extra support, nursing pillows are a practical present that can help make breastfeeding and bottle feeding a more comfortable and relaxing experience.
Nursing pillows are a great gift for babies too! Simply pop them on the floor to help little ones with tummy time – aww!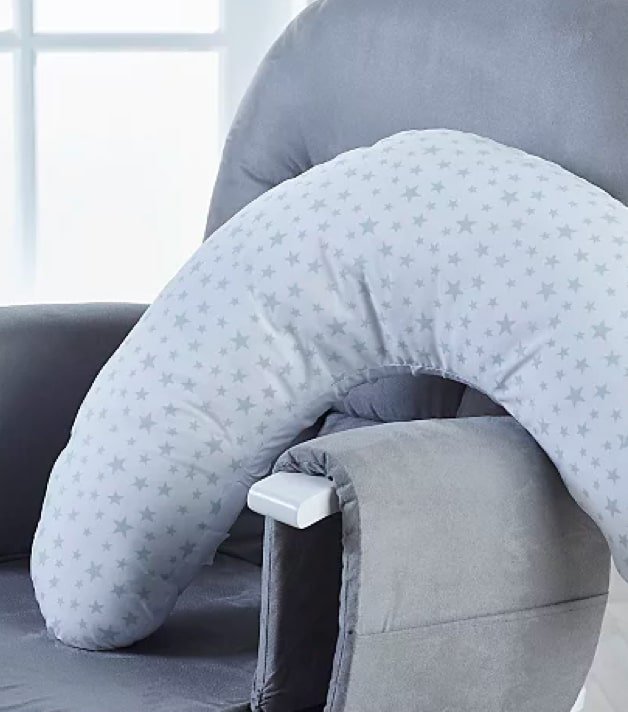 4. Capture Firsts With Photo Frames
From their first smile and first feed to their first full night's sleep, there are many special moments to cherish during the early months of a baby's life. With countless opportunities for adorable pictures, a thoughtful photo frame makes a wonderful present for new parents.
We know, it can be hard to choose just one snap! For extra room to mark precious memories, gift a multi-photo frame instead.
5. Treat Parents With Babysitting Vouchers
Thoughtful gifts for new parents come in many shapes and sizes. To give mums, dads and carers a well-earned night off, gift them a personalised babysitting voucher. Whether they go and have a warm bath, catch up on their reading list or head out for a coffee, babysitting tokens can be priceless for new parents struggling to find an hour of 'me-time'.
Getting started on household tasks can also make a world of difference. Hang up the washing, take out the bins or whip up their favourite home cooked meal – it'll be more than appreciated!
6. When To Deliver Your Care Package
Deciding when to deliver your care package can be tricky. In-person visits can be difficult to organise and most parents don't have much downtime! Fortunately, new parent hampers make a great baby shower gift, meaning you can deliver them in plenty of time before the birth. This way, you'll give new families the space they need once their little one arrives.
Now that you've created a care package for parents, discover what to gift their little one with our newborn gift guide.