Staying snug while looking stylish is a tricky combination to achieve. It often feels like every fashionable item we own is unsuitable for the wind, rain and frost. As the temperature continues to drop, this dilemma becomes even more difficult to solve.
Luckily, we've got a foolproof tactic for dressing for the colder months: layering. Allowing you to beat the chill and keep on-trend, layering is the ideal way to prepare your wardrobe for autumn and winter.
How many layers
should I wear?
When you start layering, it's easy to get carried away imagining the very worst weather conditions. Even so, you should be wary of wearing any more than four layers (base, top, jumper and coat), as this is when things begin to look bulky.
The number one rule to remember is to stay streamlined. After all, layering can quickly go wrong if you keep piling on thick, heavy clothes. More suffocating than insulating, this method will lead to a lumpy outfit – not ideal!
Time To Get
Layering
Thankfully, there's a way to layer your look without resembling a snowman. Find out how to love layering with our guide below:
1. All About The Base: The most important part of layering is getting your base item right. From there, the rest should be easy. We recommend a form-fitting inner layer that's insulating but breathable such as a lightweight cotton vest or top. If you're wearing a bodycon dress, a nude slip will be your best bet for a seamless silhouette and extra warmth.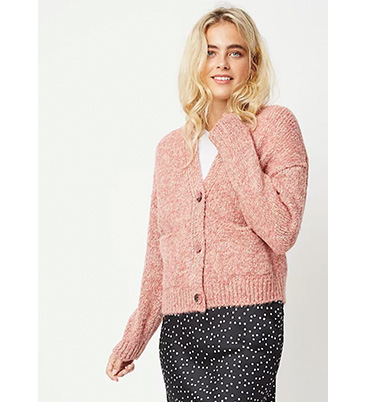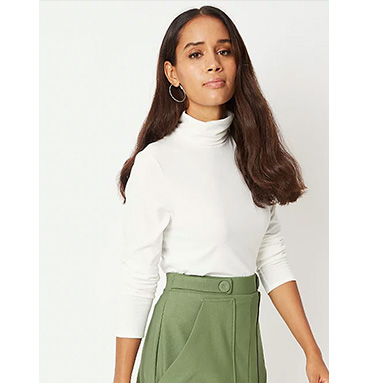 2. Try Out Tops & Tees: Here's where things start getting stylish. Try experimenting layering different tops, T-shirts and blouses depending on your mood and the temperature. White polo necks are a fantastic choice that will work with all manner of clothing combinations.
3. Jumpers Versus Cardigans: Whether you're Team Jumper or Team Cardigan, this is the part of your outfit people will notice the most, so pick wisely. While jumpers mean you can forget all about whatever top you've chosen, cardigans are speedily removed as and when the temperature changes. Whatever you decide, chunky knits, warm colours and high necks are the trends of the season, so stock up!
4. The Coat: Your coat will be the first defence between you and the cold. With this in mind, you're going to want it to be functional as well as fashionable. Easily dressed up or down, trench coats are an elegant option for autumn family walks and commuting. However, as winter creeps closer, you'll want to think about thicker fabrics like wool. Even so, a good-quality coat is no use if you can't squeeze your knitwear underneath it. Make sure all your layers fit first!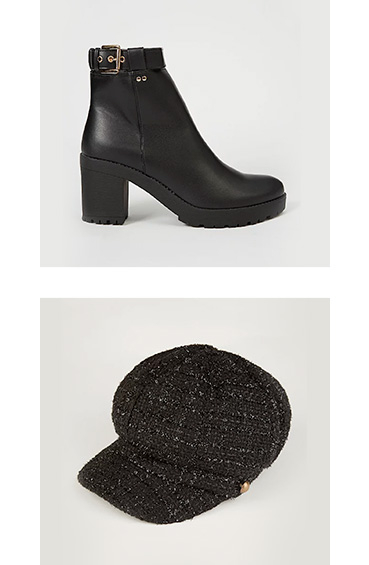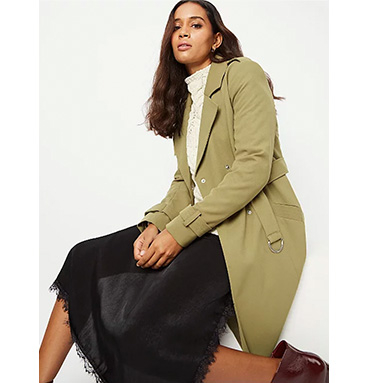 5. Bring Out Your Boots: We might have spent all spring and summer in trainers, but boots are our top pick for the colder weather. Ankle boots are a winner when worn with skinny jeans, whereas knee-high boots pair perfectly with skirts and dresses. Chic and comfortable, they'll also help keep out the chill.
6. Add Accessories: Scarves, hats and gloves are a great way to give your outfit a new season update without breaking the bank. Go glam with a faux fur scarf or try colour pop styles to brighten up those dark evenings.
Extra Tips & Tricks
There's no better opportunity for taking photos than at a wedding. Bringing all your nearest and dearest together in one place, you'll want to document the happy memories for years to come. For this reason, it's worth putting your best foot forward in the fashion department.
Pick A Palette
Unless your wardrobe is bursting with clothes, it can be difficult to find layering items in a coordinated colour scheme. Where possible, you should avoid pairing prints or colours together that you know are going to clash. The easiest way to succeed with layering is to opt for neutral colour palettes or go for a striking all-black outfit.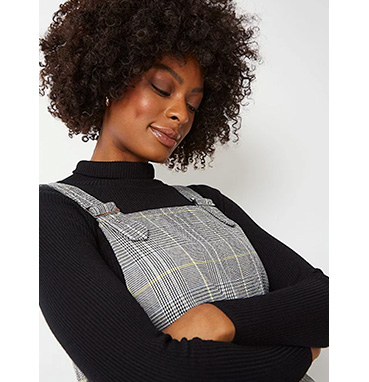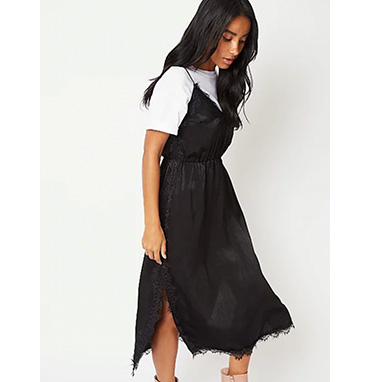 Be Resourceful
There's no avoiding the fact that dressing for the colder months often means buying extra items. To help keep costs down, make the most of what you've already got in your wardrobe. The wonderful (and budget-friendly!) thing about layering is that you can try multiple combinations with the same items to keep your outfit feeling fresh.