What Is Colour
Blocking?
Famously seen in art, fashion and interior design, colour blocking involves pairing together colours to make interesting and complementary combinations. Made famous by Dutch painter Piet Mondrian, the technique is easily identified by the use of strong, solid blocks of colour and bold shades.
A fashion favourite in the 1960s, colour blocked outfits focus on a handful of hues – normally one (tonal colour blocking) or two. From bright red trousers and pink blouses to green coats and yellow jumpers, the result is simple yet striking.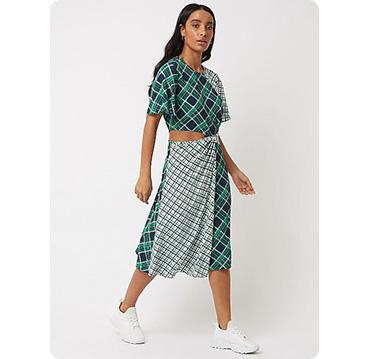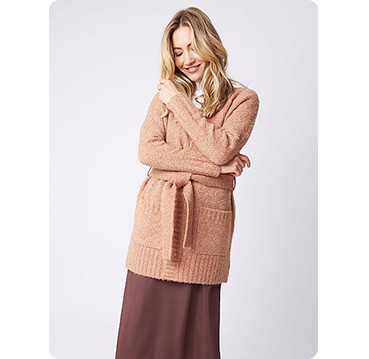 With our love of vintage and retro clothing showing no sign of slowing down, it's not surprising that colour blocking has fast become a most wanted look of autumn 2019. Spotted on catwalk shows including Max Mara and Balenciaga, this daring trend is one of the standout styles of the season.
Even so, creating outfits with only a few colours can be tricky. Find out how to wear the trend (and not let the trend wear you!) below:
How To Start
Colour Blocking
1. Pick Your Colours: Whether you choose one of autumn's key colours like ochre or purple, or opt for a shade you already know and love, the first step is selecting what colour scheme to try out. From timeless classics to more unusual couplings, the trick is to be brave and just go for it – even if you've picked lime green and magenta!
2. Work With What You've Got: There's no point spending a fortune on new clothing if you can make the most of what you already own. It's much more budget-friendly to dig out your blue dress and create an outfit around that rather than shopping for a whole new look.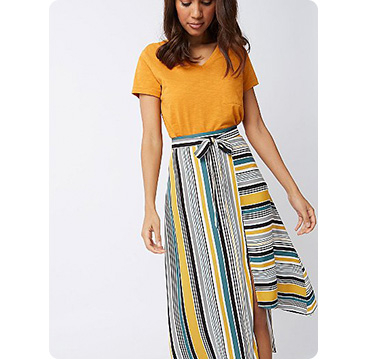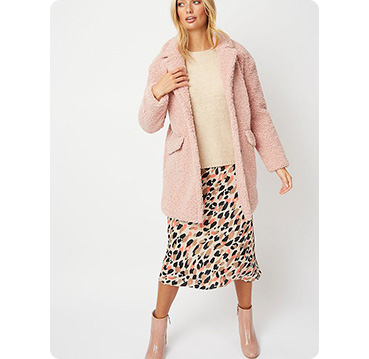 3. Experiment With Textures:
Too much of one colour scheme can be overwhelming. A good way to avoid this is to pair different textures together, like
puffa jackets
and
silk dresses
, to keep your clothing feeling fresh.
4. Accessorise:
There's no avoiding the fact that colour blocking is bold. If you need a confidence boost to wear it, then
accessories
are a brilliant place to begin. From
scarves
and hair accessories to
boots
and
hats
, start small before working your way up to a complete colour blocked outfit.
Tonal Colour
Blocking
Choosing two colours isn't the only way to colour block. In fact, it's becoming more and more popular to try tonal colour blocking. Whether you think pink or opt for a green theme, tonal colour blocking is when an entire outfit is made up of one colour.
Sticking to a single shade is great if you're not sure which colours to match or you want to make a statement. Remember, more is more!
Bright Versus
Neutrals
When it comes to colour blocking, an important question is whether you should opt for bold and bright shades or chic neutral tones. While striking outfits in millennial pink and cherry red are quick wins for special occasions and social media snaps, calmer colours are easier to wear to work and smart events.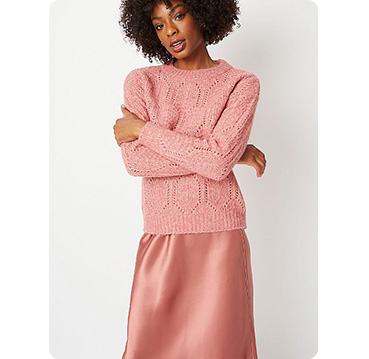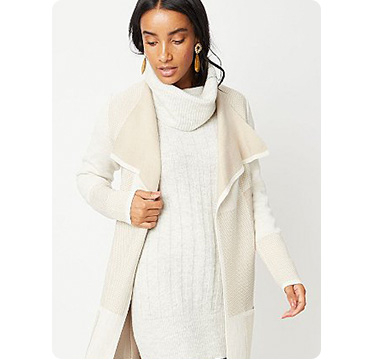 Autumn is the ideal season to embrace cosy, warm hues. With this in mind, why not try colour blocking in shades of beige, brown or ochre? Whether you pair a satin
skirt
with a chunky
knit jumper
or team a
turtleneck top
and
culottes
, matching autumnal layers are a wonderful way to master the look.
No matter what colour combo you go for, the number one rule is to select flattering items. Since the trend is so distinctive, well-fitting separates are a must.
Colour Blocking
For Kids
Luckily for little ones, colour blocking is easy to incorporate into their wardrobe as well. To tick off the trend, dress your child in blue leggings, a red jumper and a yellow raincoat. Simple!
Plus, since Mondrian originally colour blocked in primary shades, you can be sure this combination will never go out of style.
To discover more of this season's most popular trends at affordable prices, check out our new in clothing for women, men, boys and girls, as well as our latest homeware offerings.