Helping you to beat the chill and stay on-trend, layering your clothes is the way to go for autumn and winter. Not only does layering allow you to make the most of your entire wardrobe, but it can also help you discover new and exciting ways of wearing your favourite T-shirts, jumpers and jackets.
Even so, knowing which items to layer (and in what order) isn't always straightforward. Thankfully, our style guide is full of tips and tricks to help master a layered mens look, from choosing the right layers and experimenting with different necklines to following a colour scheme.
What Is Layering?
Layering is a style technique that involves wearing a mixture of lightweight and insulating items together. Whether it's a roll neck top, a fine-knit pullover or a chunky knitted jumper, you should think of each item you put on as a step towards your overall look. The finishing result is a cosy and cool outfit that can be worn for multiple occasions.
Why Layer Your Clothes?
If you're wondering whether layering is worth the hassle, there are plenty of benefits from trying the trend both functional and fashionable.
Practical For All Seasons
When it comes to practical dressing, layering is your best bet. As well as allowing you to adapt your look for the weather, layering also gives you the flexibility to control your temperature throughout the day. If you're too hot or too cold, you can simply add or remove individual layers.
While layering is most common during the colder months, it can also be given an update for warmer weather. Instead of teaming padded coats with jumpers and long-sleeved knits, pair lightweight layers like white tops, shirts and denim jackets. Easy!
Style Points
Not only is layering practical, but it can also elevate your everyday staples into wardrobe heroes. Thanks to their versatility, items like roll neck tops, polo shirts and fine-knit jumpers suddenly become crucial to pulling together your look. Wear them underneath casual sweatshirts and hoodies for relaxed days around the house or throw a longline coat on top to help you stay stylish when you're out and about.
With so many clothing combinations at your fingertips, it's the ultimate way to keep your wardrobe feeling fresh.
Layering Tips For Men
From choosing breathable pieces to using what you already own, discover how to master the art of layering with our tips for men.
Select The Right Layers
It's best to start with selecting the right separates. This means wearing breathable and lightweight pieces closest to your skin – think tops, T-shirts and thin roll necks. Next, build your look with insulating items like knitted jumpers and sweatshirts. To finish off, add a durable coat or jacket to protect you from the elements.
It's also a good idea to use no more than four layers to ensure your outfit feels comfortable and stays streamlined.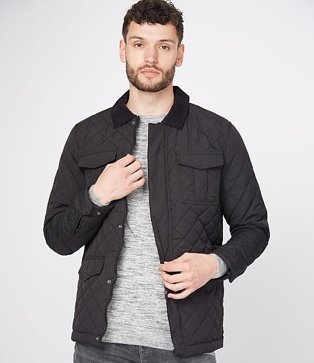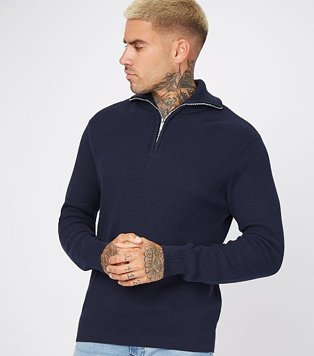 Use Your Existing Wardrobe
There's no need to invest in lots of new items to begin layering. The useful (and budget-friendly) thing about the trend is that you can wear your existing wardrobe in multiple ways without becoming bored.
Give last year's padded coat an update for the new season with a zip neck jumper or transform your work chinos for the weekend with a striped short-sleeve knit and gilet.
Try Different Necklines
Mixing up your necklines is a brilliant way to have fun with the trend. From layering roll necks underneath jumpers to wearing shirts over crew neck tops, experiment with different necklines to add interest and depth to your layers.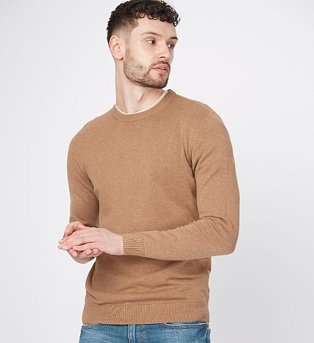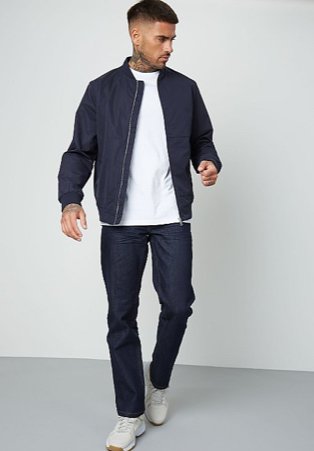 Stick To A Colour Scheme
The colours you choose are crucial to nailing the look. While bold prints are great by themselves, layering clashing colours and patterns can lead to an overwhelming outfit. Instead, we recommend opting for an understated colour palette of navy, black, burgundy and beige. Perfect for autumn and winter, these wearable shades are the ideal base colours for layering.
Or, if you're still in doubt, wearing head-to-toe black is always a winning combo!