More casual than a dress and edgier than a jumpsuit, boiler suits are set to be a massive trend for 2020. Requiring minimum effort while adding maximum style, they're the ultimate cool and comfy outfit.
Even so, as with any up and coming item, figuring out how to wear them can be a little tricky. Luckily, we're here to help with our guide to mastering the look.
From layering with polo necks to going glam with boots and accessories, you'll feel confident making your boiler suit work for any and every occasion.
Why Pick A Boiler Suit?
Originally a workwear staple during the industrial revolution, boiler suits have been making a comeback as fashion's favourite piece. If you're tempted by the trend but you're not sure if it's for you, there are multiple reasons to bring a boiler suit into your weekly rotation.
Perfectly Practical
Constantly pulling up your jeans or readjusting your clothing? A boiler suit is just what you need. Quick to throw on when you're pressed for time, the shape is surprisingly effortless to wear.
Plus, thanks to the clean lines and functional details (hello, pockets!), this utilitarian item is a practical choice whether you're relaxing at home or speed walking to work.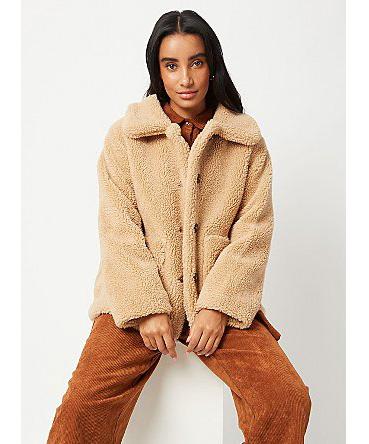 Timeless Appeal
While some trends come and go, you can guarantee a boiler suit will be a worthwhile investment. Not only do they flatter all shapes and sizes, but the cut has a timeless appeal that can be worn season after season.
Style it with a teddy coat to brave the cold or pair it with a striped top for a spring vibe.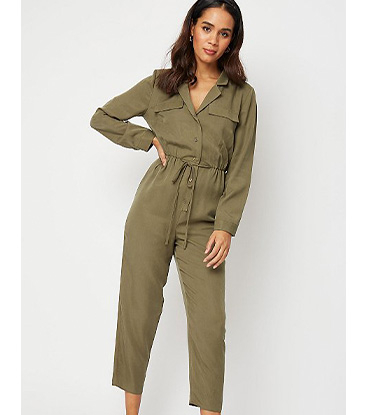 Something A Little Different
If you're already a fan of jumpsuits, then a boiler suit is the natural next step. Unique and original, the design can help inject a breath of fresh air into repetitive wardrobes.
We recommend sticking to a neutral colourway, like black, brown or cream, to ensure that the item is easy to accessorise.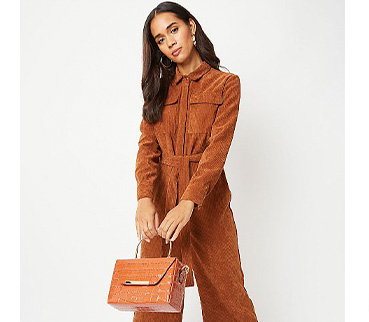 Boiler Suit Style Tips
Now that you're convinced of the boiler suit's brilliance, it's time to master the trend! From workwear combinations to weekend outfits and date night get-ups, check out how to style it below:
The Nine-To-Five Combo
You might not be standing on your feet all day, but a boiler suit still makes a great workwear option. In fact, we like to think of the boiler suit as being the new power suit! All it takes to bring a sophisticated twist to the look is Chelsea boots, a tote bag and a mock croc belt.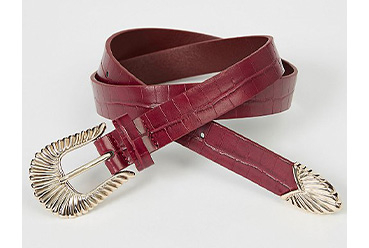 Ready For The Weekend
To take your boiler suit from work to weekend, just dress it down with hoop earrings, white trainers and a padded coat. Functional and fashionable, this outfit will keep you comfy on the go.
Out & About
From tops underneath slip dresses to bodysuits worn with denim pinafores, once you discover layering you never look back. Remember, there's no outfit that a black polo neck can't be thrown underneath!
Fortunately, this insulating tactic also works wonders with your boiler suit. Whether you go for complementing colours or contrast your look, layer up to stay snug when you're out and about.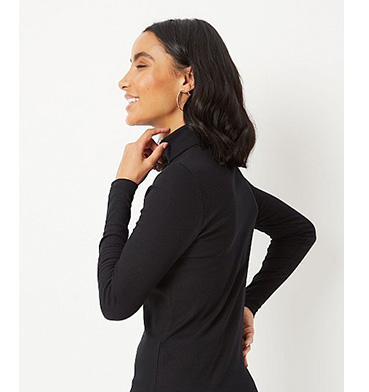 Ooze Confidence
No matter how you choose to style your boiler suit, the golden rule is that you wear it with confidence. Even so, this is easier said than done!
A helpful method is to fake it 'till you make it. Whether that's accessorising with your favourite jacket or your best ankle boots, wearing your boiler suit with items you already own and love can encourage you to feel more comfortable.
After all, the little things can make a huge difference to your mood.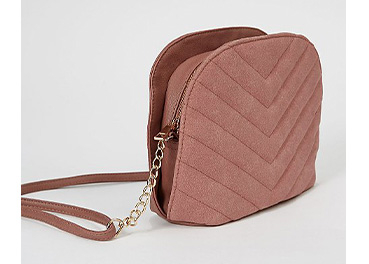 Go Glam
If you believe that a boiler suit can't be transformed into a date night option, think again. However, since the outfit is more casual than typical eveningwear, going glam means paying special attention to your accessories.
With this in mind, have fun embellishing your look with statement earrings and a cross body bag.
Happily, boiler suits pair just as well with block heels and stilettos as they do with trainers and flats. Why not opt for classic black heels to create a dreamy date night outfit?