With longer days and sunnier skies on the horizon now is the perfect time to refresh your home for spring. From lifting your living room with colourful home accessories to adding natural accents with gorgeous artificial greenery – we've got you covered. up your bedroom with beautiful duvets sets or give your bathroom a lift with a stylish new bath mat and accessories, the sky's the limit when it comes to spring décor.
The good news? You don't need to break the bank to update your home. Scroll to discover how just a few simple changes are all it takes to make your space feel brand new!
Spring Decorating Ideas For A Fresh Feeling Space
Whether you're adding in pops of colour with cushions and throws or re-potting your plants in stylish new vases, making small changes to your home is a quick, easy, and budget-friendly way to switch up your décor for a new season. Here are just a few of our faves to inspire you!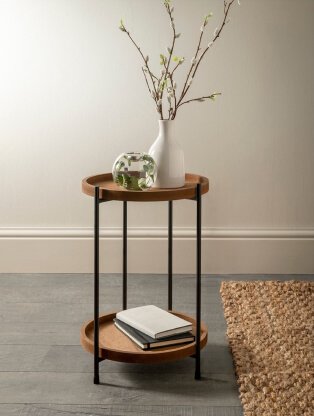 Add Colourful-Pop Cushions
When painting the walls is out of the question, look to home accessories to bring new life to your home. In the living room, try adding a couple of colourful cushions to your set-up. Pastel shades, pretty prints, and anything with tassels is always a great choice for spring. Or, if you're looking for something fresh and new that'll work from season to season, pick neutral tones with plenty of texture. Light and bright for the season ahead, their cosy texture will also transition seamlessly into chilly months too!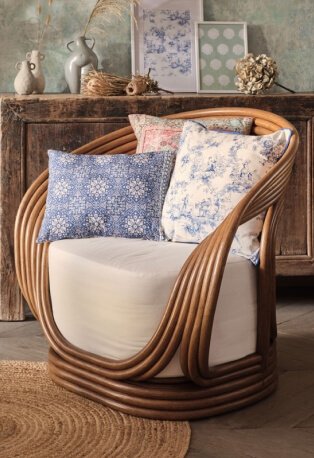 Always Accessorise
If your space is feeling a little bare know that there's no better time than spring to finally add some personality and warmth to your home. The best way to do that? Home accessories!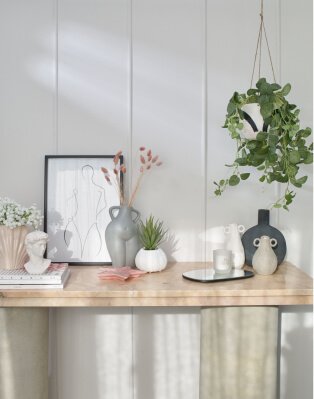 Soothing Scents
Scented candles and diffusers with refreshing fragrances will make your space smell gorgeous for spring. They're also a fab opportunity for a style moment that works perfectly in every room. Place yours on a stack of coffee table books, on your bedside, or even on a bathroom window ledge. Trust us, they look amazing anywhere!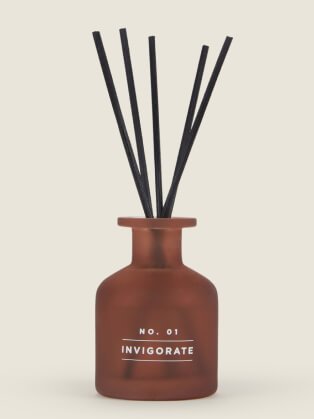 Wall Décor For The Win
Hang framed art pieces and wall décor on blank walls to give any room an instant refresh. Choose pictures that you really love and that reflect your personality and style. Tip: a large framed art piece will make a style statement in a narrow space. Or, if you need to fill a whole wall, get creative and choose lots in varying sizes, shapes, and colours to create a show-stopping gallery wall!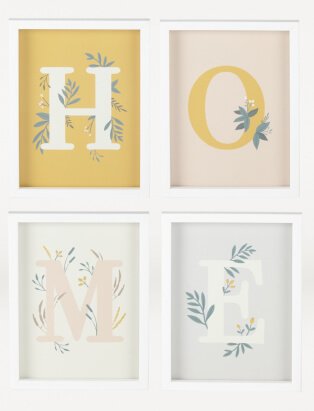 Natural Accessories Never Go Out Of Style
For a timeless look that's also super modern, choose rattan and jute accessories to elevate your space. With their natural texture, rattan lamps and light shades are ideal for spring. Plus, they'll make your home feel warm and welcoming in the evenings.
After a big spring clean, look out for stylish rattan baskets if you need storage solutions. They'll keep your things neatly stowed away and look super chic doing it!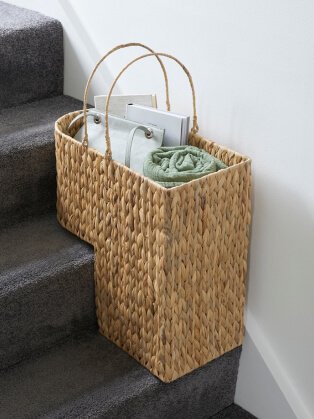 Go Green
We're calling it: nothing makes a space feel more calming and welcoming than greenery. Luckily, with our stunning range of artificial plants, you can bring plenty of nature-inspired elements into your space – even if you're lacking a green thumb!
From fiddle leaf figs and bamboo trees to dried floral bouquets and succulents, no matter your style, there's an artificial plant that will fit perfectly into your home. The best part is, since they don't need water or sunlight, you can place them anywhere including darker rooms needing a lift including bathrooms, bedrooms, kitchens, and even bare hallways spaces. Multi-functional décor? We're all for it!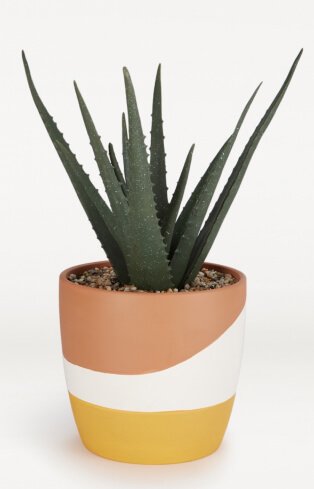 Bring In New Bedding
With winter behind us and summer in our sights, updating your bedding is a dreamy way to make your room feel spring-ready. Warmer weather means a lighter tog duvet, plus, you might even want to bag a brighter duvet cover for mood-boosting new season vibes. Look out for brighter hues and fun floral prints to give your bedroom an instant spring-inspired lift!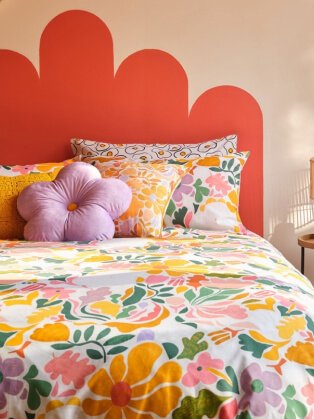 For more home décor ideas this spring, check out our guide on the best ways to brighten up your bathroom.