With dark and difficult winter mornings soon to be a thing of the past, we can't wait to debut our spring outfits. Even so, with the start of a new season comes new fashion challenges – this is especially true when it comes to spring. Is it too hot for a
coat
? What about a
jumper
?
Tights
or no tights? Are
boots
still a thing? That's not to mention those in-between days when the weather can't make up its mind.
Thankfully, you don't need to have a complete wardrobe overhaul to prepare for spring. From the latest trends (that you probably already own!) to key transitional pieces and fresh combinations, our guide will solve your spring style dilemmas.
What Are The 2020
Spring Trends?
Spring 2020 is all about making an impact, from the colours and the patterns to the sleeves. Luckily, you don't need to add every single look to your weekly rotation. Simply pick your favourite and roll with it.
Fancy Fluoro
If you've had your eye on the neon trend for a while, but haven't been brave enough to try it, opt for accessories to ease yourself in. Key colours to look out for include fluorescent purple and highlighter orange. If these shades sound daring, they're meant to!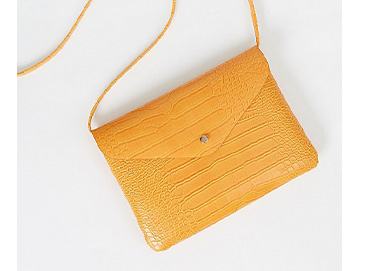 Bold Sleeves
It's a case of the bigger the better when it comes to sleeves this season. Bringing interest to tops and dresses, this trend is surprisingly easy to pull off. Simply pair a statement top with relaxed jeans and trainers to create a casual and cool outfit before you know it.
From puffball and fluted to ruffled and pleated, go bold and let your sleeves do the talking.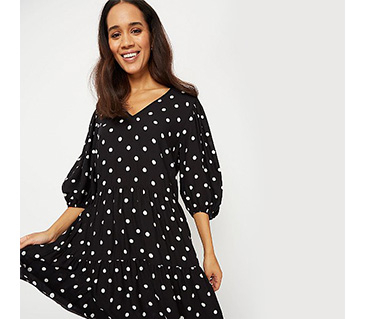 The Top Transitional Pieces
Now that you're feeling inspired by spring 2020's trends, check out our top transitional pieces and how to style them. Welcoming a new season has never been so easy!
Lighten Up Your Look
There's no clearer way to mark the changing of seasons than an updated colour palette. With this in mind, switch up your dark-toned clothing for refreshing neutrals like cream, beige and caramel.
For maximum impact, target your outerwear first. For example, swapping your black winter jacket for a beige trench coat will act as a breath of fresh air to the rest of your cold-weather garments. You might still have to wrap up warm, but that doesn't mean you can't add a spring twist!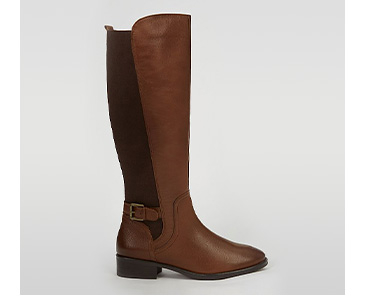 Keep Your Knee-High Boots
Spring can be a tricky season for footwear. While it's tempting to discard your boots altogether, the impromptu showers often mean trainers just won't cut it. To stay dry and tick off a trend, choose knee-high boots.
Pairing perfectly with midi skirts, dresses and skinny jeans, knee-high boots also give you a great excuse to ditch those winter tights – result!
Love Layering
If you're tired of reaching for your coat but still want to stay snug while you're out and about, layering will be your best bet.
Beat the chill by teaming turtlenecks with patterned blouses and midi dresses. For a fashionable finishing touch, throw a cardigan on top. The trick is to pick light layers to ensure you don't overheat.
Helping you to make the most of what you own, layering is the ultimate budget-friendly tactic. Plus, as it was such a big trend for autumn and winter, you're probably a layering master already!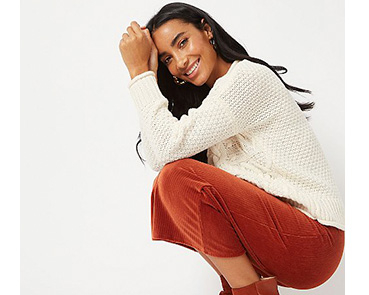 Refresh Classic Jeans
If there's one item that's a wardrobe staple all year round, it's jeans. Worn with camisoles in summer, roll necks in autumn and teddy coats in winter, in spring you can opt for cropped jeans, a boyfriend blazer and a colour-block top. Effortlessly cool, this outfit is a transitional game-changer.