If, like us, you love outfits that give you an extra 15 minutes in bed, the co-ord trend is just what you need. Adding maximum style with minimum effort, co-ords are perfect if you've snoozed your alarm and are looking for something simple but fashionable to wear.
From going casual with knitted co-ords to styling up Sunday brunches with top and skirt sets, get ready to give matching pieces a makeover with our guide.
What Is A Co-ord?
Also known as two-piece sets, a co-ord is an outfit made from matching colours prints or fabrics. Whether it's a matching top and skirt outfit or a coordinating jogger and sweatshirt ensemble, co-ords are separates that are designed to be worn together. In other words, getting dressed in the morning just got a whole lot faster!
How To Wear A Co-ord
One of the best things about co-ords is that they require virtually no styling. Wake up, throw on a two-piece set and you'll be good to go! If you need a little convincing to try out this fashion-forward trend, our how to guide will show you just how easy wearing a co-ord can be.
1. Start With Neutral Colour Palettes
We know that wearing one colour head-to-toe can feel intimidating at first. To become familiar with the trend, start with co-ords in neutral colour palettes, from dreamy coffee tones and steel grey hues to chocolate brown matching sets.
Always in style and easy to blend with the rest of your wardrobe, subtle shades will give you the confidence you need to debut the look. The versatility of neutral colours also means you'll be able to wear your co-ord year-round. Layer a parka coat over matching loungewear during the winter months and embrace sunny days by teaming a skirt co-ord with a lightweight jacket.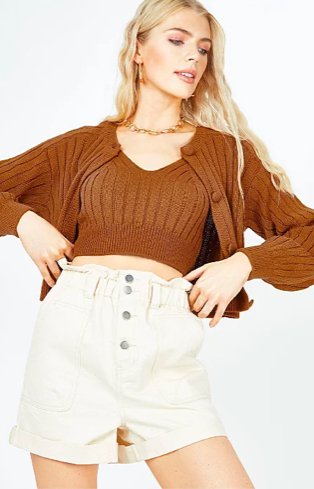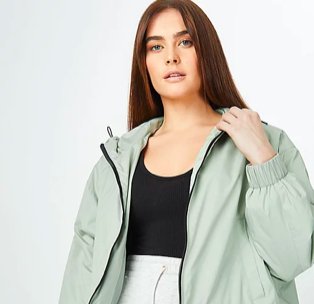 2. Add A Pop Of Colour
Once you feel comfortable wearing matching co-ords, level up your look with statement shades. Be bold in a lime green set or take centre stage in a hot pink outfit. We love a splash of colour when the sun starts to shine!
Complete your two-set with wear-again denim jackets and chunky trainers for a summer-ready ensemble you'll be living in.
3. Step Out In Matching Skirt & Top Outfits
There's no co-ord more iconic than a matching skirt and top outfit. A fashion favourite in the 1950s (hello, gingham two-piece sets!), coordinating skirts and tops are a breezy choice for all your summer adventures. We'll be wearing ours with trainers and an oversized cardigan for weekend BBQs, iced coffee runs and picnics in the park.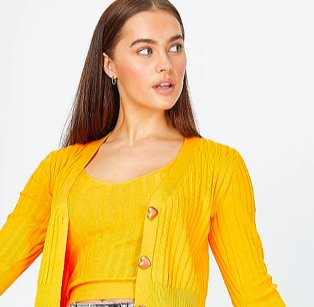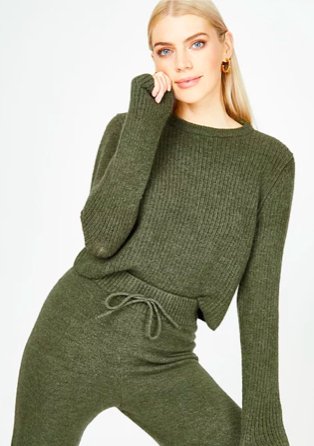 4. Kick Back In Loungewear Co-ords
After countless days in our joggers, we can't be the only ones ready to refresh our loungewear. Combining all the style of the two-piece trend with the comfort of your trackies, super-soft loungewear co-ords will be your new go-to.
Play around with textured pieces to level up the look, from knitted and ribbed fabrics to velour trousers with matching tops. For a loungewear set that's ideal for the sofa, the shops and your regular brunch spots, choose a knitted co-ord in oh-so-subtle beige hues.
5. Style Up Your Sportswear
Home workouts and online yoga classes were a lockdown lifeline for many of us – along with boxsets and banana bread, of course! If you're planning to keep up your fitness routine (and your new baking skills), bring a sporty twist to your co-ords with matching activewear.
Sweat in style with coordinating sports tops and sports leggings or hit the gym in matching tracksuits. Whether you choose understated navy sets or go wild with snake print designs, your post-workout selfie will be a total vibe.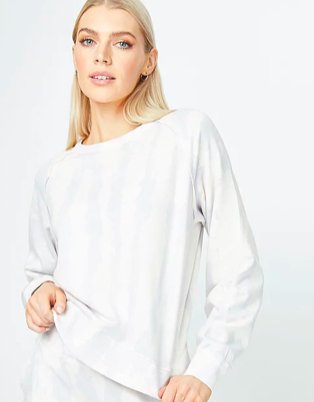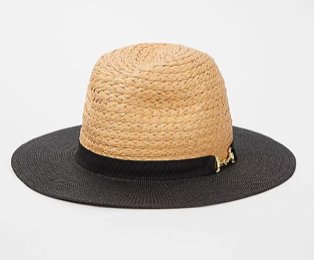 6. Choose Subtle Accessories
Co-ords are the perfect way to transform everyday tops, skirts and trousers into scene-stealing combinations. To let the trend do the talking, keep your accessories simple. Whether you pick new-season sunglasses or a sporty cap, less is definitely more when it comes to accessorising two-piece sets.
7. Mix & Match To Create New Combos
Co-ords are designed to be worn together, but that doesn't mean you can't reimagine the trend. To make the most of your set, mix and match with the rest of your wardrobe to create brand new combos.
For something a little different, team a co-ord top with fresh fit mom jeans or update your two-piece trousers with a slogan tee and slouchy sweatshirt. The options are endless!