From Harry Potter and Ninjago to Technic and superhero-themed sets, when it comes to LEGO, the choice can be overwhelming. With so many different options to stimulate your child's creativity, it's tricky to know where to begin. Choose too difficult an activity and they'll feel disheartened, too easy and they'll quickly get bored.
To strike the right balance and pick the perfect set, we've highlighted our favourite LEGO toys, including the top picks for toddlers and more advanced builders. Time to get building!
Little Builders
Love LEGO DUPLO
Whether it's their meal or your brand-new lipstick, children love experimenting with different shapes and objects. While that means that nothing left at their height is safe from their curiosity, it also makes toys such as LEGO DUPLO a fantastic fit. Featuring bricks that can easily be pulled apart and pushed together, DUPLO is more toddler-friendly than the smaller style LEGO bricks.
From playing with Disney characters such as Mickey Mouse to building their first train tracks and stable, your little one can get stuck into some fantastic creative builds.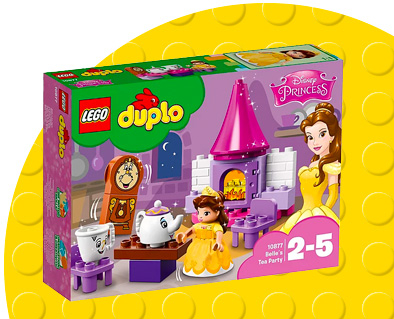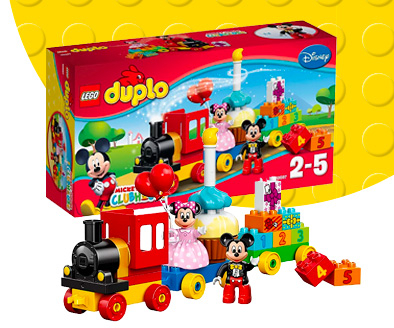 The Next
Brick Up
Although it might feel like you just bought your child their first DUPLO set yesterday, it's not long before they're on the lookout for a new challenge. Little ones learn quickly when they're having fun!
If you're searching for the next building block in your child's LEGO journey to keep them inspired, try a LEGO Classic set. Filled with multi-coloured bricks in different shapes and sizes, our Classic sets are the perfect blank slate to encourage their creativity. Whether they fancy building a helicopter, flowers or an impressive fort, they'll have hours of fun figuring out new ways to construct interesting objects.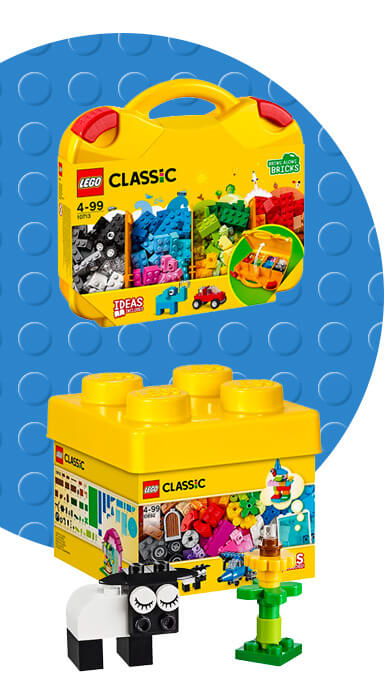 Explore with
Lego Star Wars
Searching for something special? Our LEGO Star Wars collection will take them to another galaxy. Featuring iconic characters and designs, our themed sets come in a variety of different difficulties that the whole family will love.
For a pick that requires all hands on deck, try the Sandcrawler set. Including fan favourite minifigures such as Luke Skywalker and two Jawas, this exciting build contains 1,239 pieces for them to get stuck into.
Whether they re-enact scenes from the films or come up with their own adventures entirely, selecting a franchise-themed option is a wonderful way to encourage them to get inventive. Time to practice speaking just like Yoda!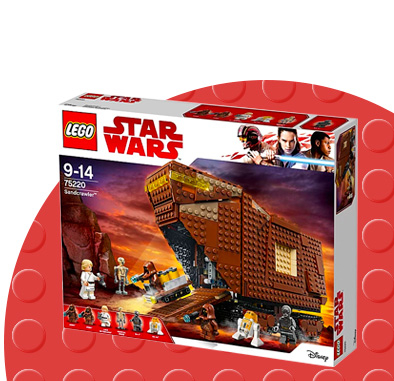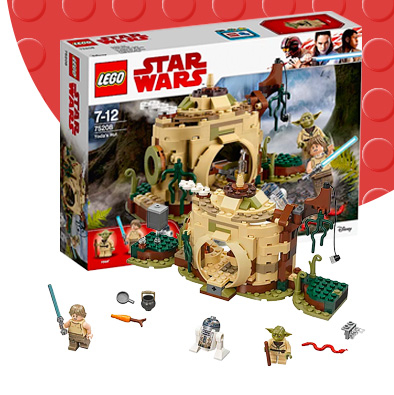 Time for
an adventure
Just the thing for adventurous little ones, our LEGO Ninjago will let them discover a whole new world.
Beginner builders can enjoy assembling the Destiny's Wing, while more advanced builders can be challenged with the Firstbourne Dragon Helicopter. Whichever set they choose, make sure they fight evil wearing our cosy pyjamas. With cuffed bottoms and long sleeves, they're perfect for a comfy evening indoors.