Halloween 2019 is fast approaching and the question of what costume to wear is becoming ever more important. This year, why not say goodbye to a solo fancy dress outfit and try a coordinated couples Halloween costume instead? Offering double the fun, couples costumes allow you to truly embrace your creativity. Plus, everyone knows that twinning is winning!
From funny couples Halloween costumes to seriously spooky get-ups and iconic fancy dress outfits, we've got the rundown of the very best couples costumes, including Halloween costumes for women and men. So, whether you're pairing with your partner or matching with a friend, follow our guide to ensure you steal the show come 31st October.
What Makes A Good
Halloween Costume?
There's no one formula for creating a killer couples Halloween costume.
Spooky costumes, comical costumes and superhero costumes can all be winners – it's just how you choose to go about it. While there are no strict rules, the most striking outfits all have a few things in common. Find out the secrets to success below:
Pick A Theme:
Get Crafty. Not only will getting crafty be a great bonding experience between you and your Halloween partner, but it will also make the build-up extra exciting.
Reuse, Repurpose, Recycle:
Chances are you already have a few
Halloween accessories
lying around your home from previous years. To keep costs down low, get inventive with what you already own.
From reusing devil horns to discovering an old vampire cape, have a quick search before you invest in anything new. You may as well use every trick (and treat!) in the book.
Have Fun:
If you're attending a Halloween party with a costume competition, try not to take things too seriously. Whether or not you take home the best costume crown, the main thing is that you enjoy yourself.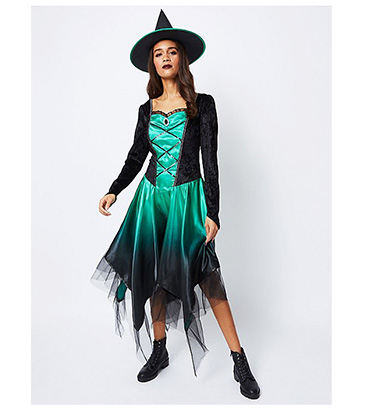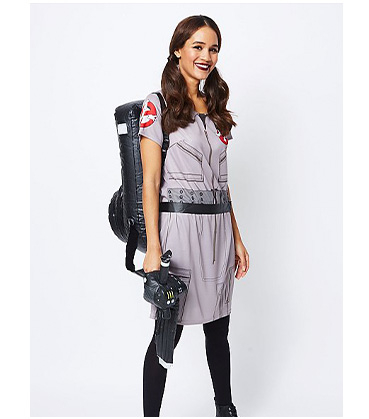 Alongside the above tips, there are also some things to avoid when preparing for Halloween:
Don't Leave It Until The Last Minute:
No one enjoys a panicked search through the dressing up box. Make sure you avoid the chaos by starting your costume planning now!
Minimise Fake Blood:
It might give your fancy dress outfit a gloriously gory touch, but fake blood can be difficult to get out of clothing and upholstery. Plus, a little goes a long way. For a similarly dramatic look without the mess, stock up on plenty of
Halloween accessories
.
Save & Store:
Instead of throwing away your costume, store it away for next year or donate it to a charity shop. You never know who might need a
women's fancy dress outfit
at short notice!
Scary Halloween Costumes
It's often a case of the simpler the better when it comes to picking a Halloween theme. For a frightening favourite that never gets old, transform into a zombie couple.
Alongside ripped clothes, a deadened stare and pale powdered faces, add artistic purple bruises with eyeshadow for that creepy zombie vibe. Chunky boots are another great twist!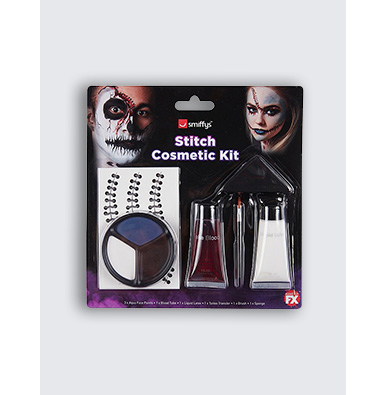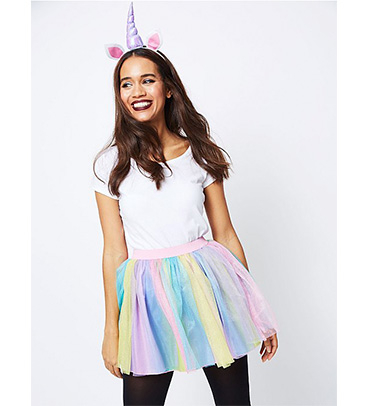 Funny Halloween Costumes
If scary isn't your thing and you'd rather be a comedy duo on the 31st October, there are plenty of opportunities to get imaginative. From dressing up as salt and pepper shakers and puzzle pieces to turning into emojis and kitchen utensils, the sky's the limit when it comes to comical couples costumes.
Creative Halloween Costumes
You don't have to be wearing an unusual costume to get creative on Halloween. All it takes is a well-prepared makeup bag to help your fancy dress outfit go above and beyond. Day of the Dead costumes are just one example that can be taken to the next level with effective makeup.
Use black liquid eyeliner, bright eye shadow (pink and orange work best), white powder, blusher and dark matt lipstick for a scary 'sugar skull' look that's sure to impress.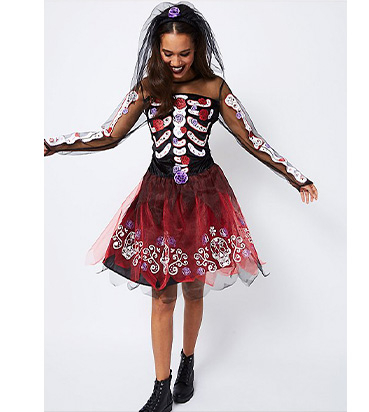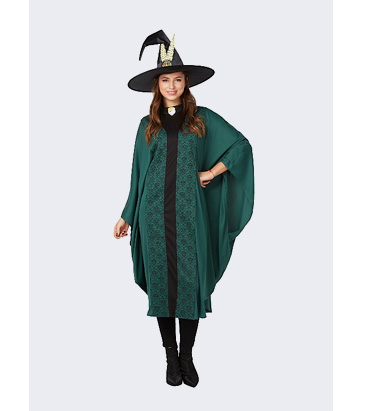 Easy Halloween Costumes
If you're pressed for time and are searching for a quick and easy Halloween costume, we recommend sticking to the basics.
Whether that's wearing red striped T-shirts to be Where's Wally and Wilma or transforming into Harry and Hermione with our Harry Potter fancy dress outfits, opt for costumes that are simple to construct with just a couple of accessories or items.