From transitional trench coats and weatherproof parkas to workwear options, check out our rundown of the most popular coats for autumn:
How Do I Find
The Perfect Coat?
There's no one-size-fits-all approach when it comes to finding the perfect coat. While some people prefer streamlined styles, others love cuddling up in teddy coats and padded jackets.
With so many different designs to choose from, it can be difficult to know where to begin. To simplify the process, start by thinking about your wardrobe and what occasions you'll be wearing the coat for.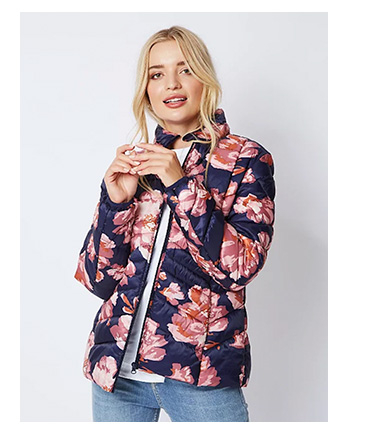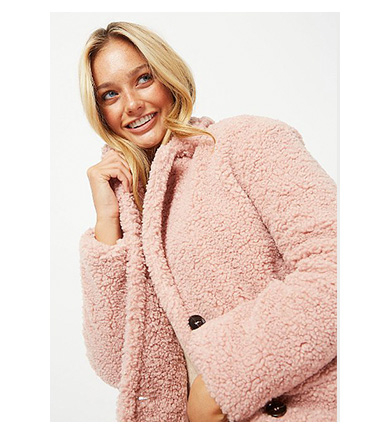 If you spend a lot of time walking, we recommend choosing short coats over longline hems to let you stride with ease. Or, if you tend to wear skirts and dresses rather than jeans, a wrap coat will be more flattering than a parka. Whatever style you settle on, remember to prioritise quality. After all, your coat is your last defence between you and the elements, so its protective abilities should come first and foremost.
What Colour Coat Should I Wear?
Out of all the essentials you own, coats are usually one of the pricier items. For this reason, you'll want to make sure the design you decide on is as versatile and as easy to wear as possible. There's no point in investing in a hot pink coat if it'll clash with the majority of your clothes.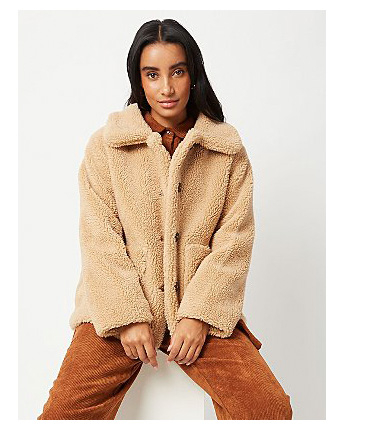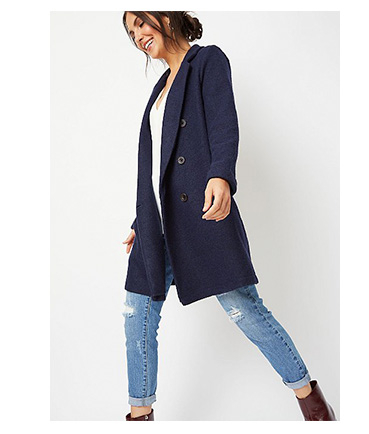 Even so, that doesn't mean you have to reach automatically for black and grey colour schemes. Offering something a little different to the usual choices, a navy or a cream coat is just as wearable!
If your wardrobe already favours neutral tones, why not mix things up by opting for a patterned or colour-pop coat? Striking and on-trend, you'll want to show it off at every opportunity.
The Best
Transitional Coat
It's no secret that transitional dressing can be tricky. While it's too soon for a heavy, woollen coat, it's also too chilly to brave no jacket at all. For a design that will strike the right balance and suit both sunny skies and frosty mornings, you can't go wrong with a trench coat.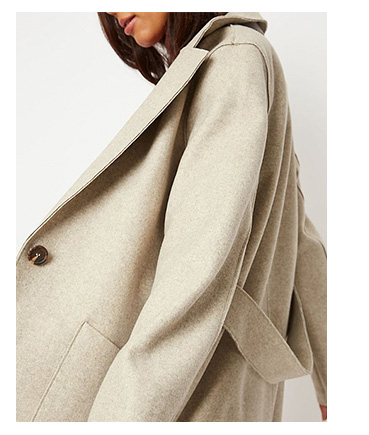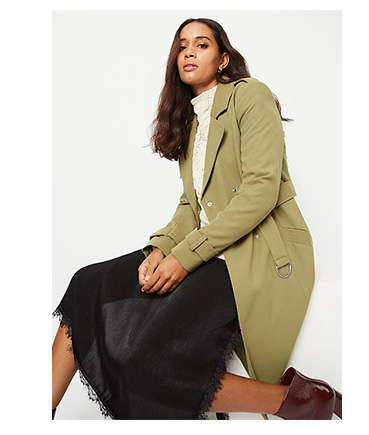 Elegant and lightweight, a trench coat is the ideal transitional option to see you through the early days of autumn. Throw it on top of a midi dress for a chic workwear combination, or team it with skinny jeans and knee-high boots to stay stylish on the go.
Cream and beige trenches may be the classic choice, but you can also experiment with olive greens and rust browns to let your trench coat stand out from the crowd.
Coats To
Cuddle Up In
If you're planning a full day outside, a trench coat simply won't cut it when it comes to warmth. For family walks and adventures, you're going to want a coat that's as functional as it is fashionable. This is where padded coats come into play. Offering maximum protection as well as an off-duty vibe, padded coats in autumnal colours like mustard and orange are the ultimate practical choice.
Just remember to ensure you have enough room underneath for a chunky knit jumper to help add extra insulation.
The Workwear Coat
Padded coats might be comfy, but they're too informal to wear for most workplaces. Thankfully, staying sophisticated doesn't need to mean sacrificing warmth. Simply opt for a snug but smart alternative like a double-breasted coat.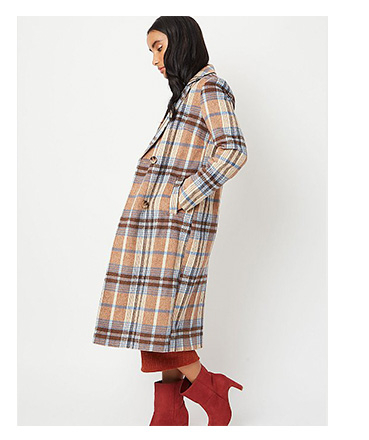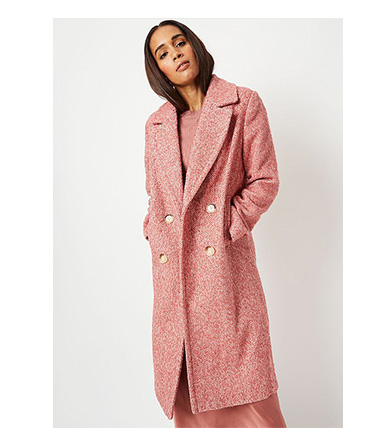 Ensuring cosy commutes to and from the office, double-breasted styles are a winner for the colder months. Most importantly, these tasteful coats are easily worn with all manner of workwear, including dresses and tailored trousers.
To bring some fun to your Monday to Friday look, try a double-breasted coat in colourful checks. Brightening up the dark mornings, a jazzy print will put a smile on your face even if you haven't had your coffee yet.
Warming
Weatherproof Coats
When you hear the word 'weatherproof', unflattering anoraks often spring to mind. Luckily, there are plenty of ways to weatherproof your look without suffering in the style department.
Shower resistant and comfortable, borg-lined parka coats are your best bet to keep out the cold. Plus, thanks to their faux fur-trimmed hoods and longline hems, the design is also great for all-round insulation.
Whether you opt for neutral tones or try statement colours, parkas will be your top pick for day-to-day dressing.