Encouraging festive fun with colleagues, friends and family members, Secret Santa is a wonderful Christmas tradition. Even so, sourcing the perfect present is never easy and it can be difficult to find a thoughtful gift all within the agreed price range.
Thankfully, our Secret Santa gift guide includes ideas for every budget, including under £5 presents as well as special somethings. So, whether you're organising an exchange with work or your oldest pals, you'll have no trouble treating them with our suggestions.
What Are The Best Secret Santa Gifts?
Unfortunately, there's no one-size-fits-all gift for every co-worker, friend and family member. While some will appreciate funny presents, others prefer gifts they can use for years to come.
Luckily, sticking to a Christmas theme can help solve this problem. Whether you opt for novelty Xmas underwear, cosy pyjamas or stylish tree decorations, there's a festive present to fit all Secret Santa tastes.
This tactic also comes in handy if you're shopping for a colleague who you don't know very well. Trust us; you can't go wrong with seasonal treats!
Secret Santa Gifts Under £5
A good gift doesn't have to cost the earth. Take a look at our under £5 present ideas to source a standout gift for her or him that won't break the bank.
For The Tea Lover…
If your colleague is always the first volunteer to make a tea round, a Christmas mug is the present for them. Prepping them for all the warming hot chocolate and mulled drinks they'll be enjoying over the festive period, you can take your pick between seasonal slogan mugs and cute penguin designs.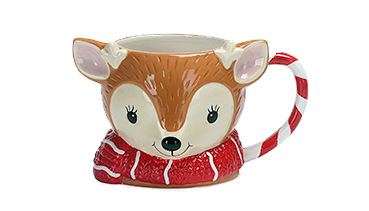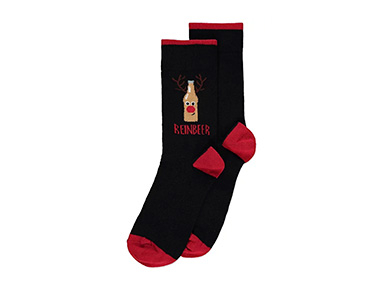 For The Office Joker…
Every office has a co-worker who provides the laughs. To ensure there's a smile on their face this Christmas, take a look at our novelty presents. From underwear and socks to hilarious hats, we have plenty of choices to make this Secret Santa gift exchange the jolliest yet.
Mid-Range Presents
If you're planning Secret Santa with friends, your budget might be a little bit more relaxed. This is where our mid-range presents come into play.
For The Film
Fanatic…
Winter is the season for getting cosy and any gift that encourages that is a winner in our eyes. To take your Secret Santa's film nights to a whole new level, why not buy them a scented candle or a velvet cushion?
Giving an evening on the sofa a sophisticated spin, beautifully scented Christmas candles and cosy cushions are the ultimate gifts to show you care without breaking the bank.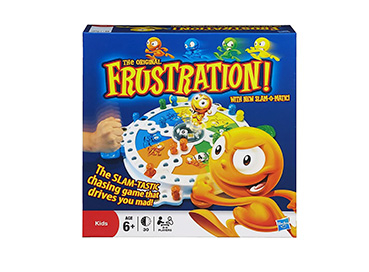 For The Board Game Enthusiast…
Christmas is all about spending time with your nearest and dearest and we can't think of a better excuse to get everyone together than a board game. This present can also be used as an entertaining activity when you've finished swapping gifts!
Special Somethings
Searching for something special that goes above and beyond?
We've got you covered!
For The Groomer…
For a family member that never has a hair out of place, a grooming kit will be a thoughtful surprise. Check out our gifts for him, like our Wahl grooming gear travel kit, to help him stay looking fresh on the go.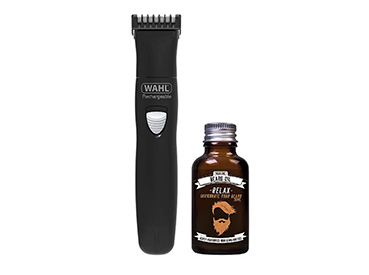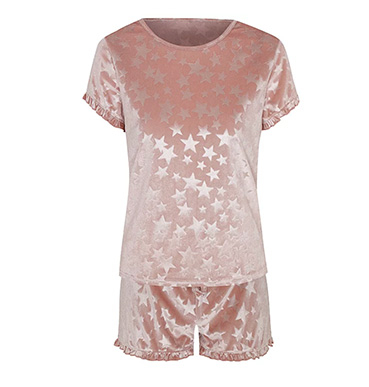 For The pyjama lover…
Style and comfort combine with this winter's nightwear trends, including textured fabrics and festive prints. If your Secret Santa prefers pyjamas to jeans, our nightwear collection includes plenty of matching PJ sets for them to snuggle up in. With velour, fleece, satin and super-soft cotton to choose from, there are lots of luxurious looks for them to love.
What Should I Wear For Secret
Santa Exchanges?
Whether you're trading presents with colleagues at work, going to a café with friends or hosting a family gift exchange at home, Secret Santa is the ideal occasion to debut any Christmas clothing you might have.
From showing off your favourite Christmas jumper to wearing themed tops and festive accessories, make sure at least one thing you wear has a merry twist.
If you're more about subtle and stylish seasonal touches rather than statement designs, finish off your outfit with a red scarf or some patterned socks instead.