Decorating your baby's first nursery is one of the most exciting parts of preparing for their arrival. From choosing matching baby bedding and nursery accessories to picking a theme, it's important to consider all aspects of your little one's bedroom.
Instead of opting for traditional pink, blue or yellow colour schemes, draw inspiration from chilly seasons with our winter nursery décor guide. Helping you create a cosy space for naptime, cuddles and play, our snug and stylish nursery tips will have you covered.
Pick A Nursery Theme
Before you begin decorating your baby's nursery, it's a good idea to pick a theme. Not only does it make it easier for you to plan their space, coordinating your little one's room will help make it feel more inviting.
With so many warming winter themes to choose from it can be hard to narrow it down. Fear not, we've put together a few of our favourites offering a helping hand in picking the right theme for your baby.
Winter Wonderland
For contemporary and gender-neutral nursery décor, opt for a winter wonderland theme. Featuring a cool-toned colour palette of white, cream and grey, this theme will give your baby's room a Scandi-inspired update for the colder months.
For a seasonal finish refresh their bedding with crisp white baby bedding and soft grey blankets. You can also keep an eye out for nursery furniture with clean lines. Whether that's our dove grey sleigh cot or the white rafferty cot, simple shapes will bring a contemporary feel.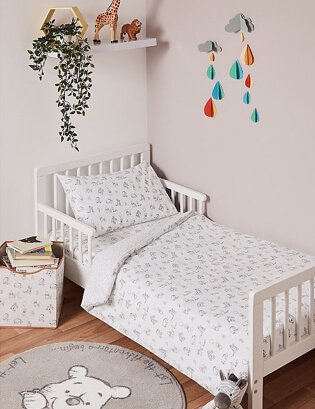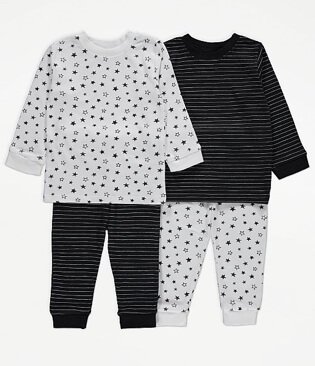 Starry Night
Patterns and prints are a lovely way to give your baby's nursery personality. For a seasonal and stylish design that's perfect for both baby girls and baby boys, starry designs will bring twinkle to their room.
From star print bedding and cushions to curtains, there's no shortage of options to create a starry night. You can also match their nursery décor to their baby clothes with star patterned sleepsuits for an adorable touch.
Rustic Décor
Cosy and comfy, rustic nursery décor will bring some traditional charm to your baby's room. Making the most of natural nursery accessories, this warm-toned theme makes it ideal for the winter months. Why not try soft knitted baby blankets and practical wicker baskets to add function without compromising on comfort?
To complete their sleeping set-up, accessorise a wicker Moses basket with textured cream bedding. Gently lulling your baby to sleep, this bedding combo will help them enjoy sweet dreams.
Winter Nursery Essentials
Ensure your baby's room stays snug and stylish when the temperature drops with our winter nursery essentials, including seasonal accessories, cosy lighting and cute and cuddly sleepwear.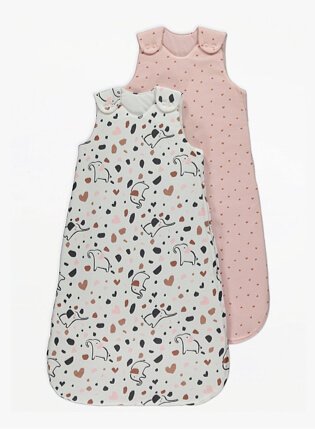 Warm Baby Bedding
Creating the right temperature is key to maximising your baby's sleep – and your own! As well as keeping their room between 16 and 20 degrees, you should also stock up on baby bedding such as fitted sheets and cotton blankets. Remember, you can always add or remove layers depending on how hot or cold your baby's stomach feels.
Baby sleeping bags are a great alternative for little ones who love to kick off their bedding. Be sure to check the sleeping bag's tog rating to pick the perfect design for your child.
Seasonal Nursery Accessories
Nursery accessories are a wonderful way to give your baby's nursery a seasonal twist. For a cosy ambience, fill their room with comfortable soft furnishings, from plush throws and fleece blankets to baby beanbags. Plus, no nursery is complete without plenty of soft toys!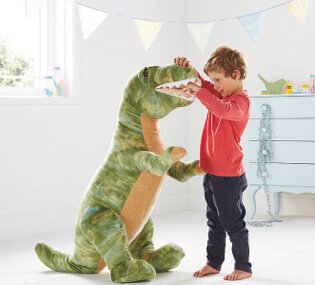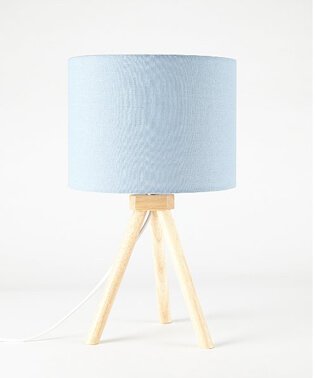 Soothing Lighting
The long dark nights mean it's even more important to transform your little one's nursery into a welcoming and warm environment. Experiment with soothing lighting and soft furnishings to prepare their space.
All it takes to create a peaceful glow for naptime is soft lighting and a well-placed night-light. Textured rugs and curtains can also be used to block out light and keep your child's room insulated for the colder months.
The Right Sleepwear
If your little one is too hot or cold, chances are neither of you will enjoy a restful night. With this in mind, carefully consider your baby's sleepwear before putting them to bed.
For chilly evenings, a long-sleeved sleepsuit or baby pyjama set will prepare little legs for night-long comfort. If your baby's stomach feels cold, layer a vest underneath for extra warmth.