Discover how to build a capsule wardrobe with our step-by-step guide, from wear-again straight jeans and versatile coats to seasonal saviours.
What Is A Capsule Wardrobe?
A capsule wardrobe focuses on fewer, better quality items to create a stylish and simplified clothing collection. As well as emphasising classic cuts and timeless designs, the very best capsule wardrobes include items that can be worn in multiple ways for multiple occasions, from jeans and jumpers to coats and cardigans.
While traditional capsule wardrobes include around 30 items, the perfect amount of separates will vary from person to person. Instead of limiting yourself to a set number of pieces, concentrate on reducing the size of your wardrobe where you can.
Why Create A Capsule Wardrobe?
Saving you money and streamlining your morning routine, there are plenty of reasons to create a capsule wardrobe.
Budget-Friendly
Encouraging you to buy fewer items and shop more purposefully, capsule wardrobes are a fantastic budget-friendly option. Not only will you ultimately spend less on clothing, but any items you do buy are more likely to become a worthwhile investment, whether that's a white shirt, a midi dress or a pair of ankle boots.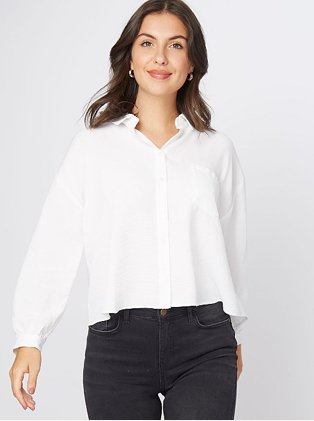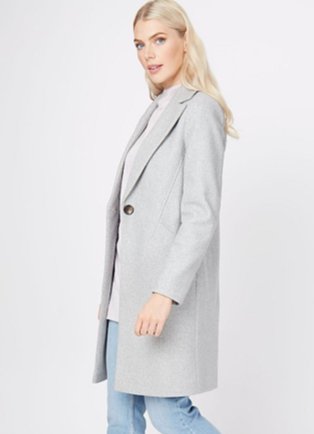 Sustainable
Keeping up with fast fashion can take its toll both on your bank balance and the environment. While short-term trends are tempting, it's more sustainable to choose timeless basics that can be worn season after season. Our favourite wear-again styles include classic straight jeans, chunky knit jumpers and longline coats in neutral tones.
No More Style Dilemmas
Feel like you have hundreds of clothes and nothing to wear? A capsule wardrobe is just what you need. Streamlining your clothing collection and reducing clutter, capsule wardrobes will also cut down your morning routine giving you more time for breakfast in bed.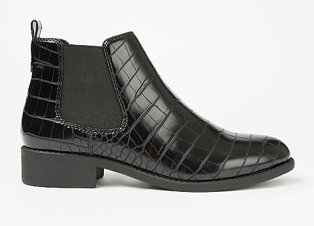 How Do You Build A Capsule Wardrobe?
Get ready to kick start your capsule lifestyle with our step-by-step guide.
Step 1: Have A Clear Out
Although there are no hard and fast rules for building a capsule wardrobe, a clear-out is a great place to start. Alongside helping you decide what's essential and what you can live without, decluttering will provide you with a blank canvas for creating your capsule wardrobe.
If you're not ready to part with some of your clothing just yet, storage boxes are a handy mid-way step. Now, time to tackle that floordrobe…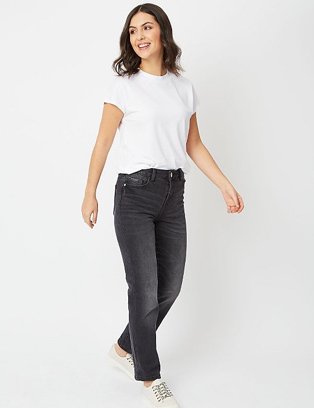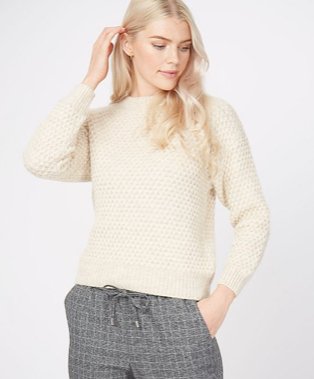 Step 2: Choose Core Items
Every capsule wardrobe needs a handful of core items. Think easy-to-wear pieces that transcend trends. With this in mind, press pause on fast fashion and keep an eye out for versatile separates, such as straight jeans and neutral-toned knitwear.
Adaptable and timeless, these wardrobe staples will make the perfect foundation for your capsule collection.
Step 3: Get Creative
Capsule wardrobes may be streamlined, but they still offer plenty of opportunities to get creative. Having less choice also ensures you make the most of what you own throughout the year.
To transform season-specific items into year-round pieces, experiment with layering. All it takes to make your warm-weather midi dress appropriate for the colder months is a long sleeve top or roll neck underneath.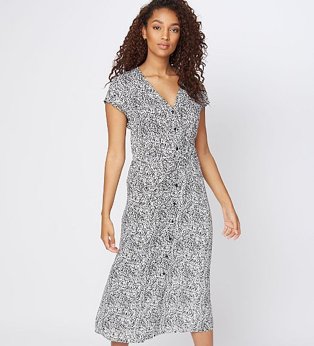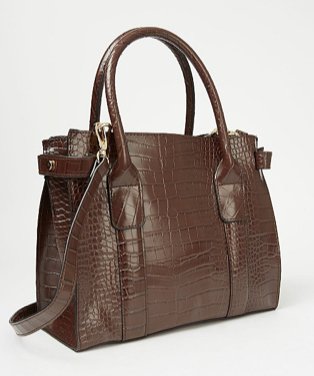 Step 4: Personalise Your Wardrobe
The ideal capsule wardrobe will vary depending on your lifestyle and where you work. While some favour smart items like tailored trousers and blouses, others will be full of relaxed basics and loungewear. We recommend mixing and matching to find the right combination for you.
Remember, you can always adapt your look for different occasions using accessories. From mock croc bags and statement belts to animal-print scarves, accessories are a fuss-free and affordable way of ticking off the trends.
Step 5: Select Seasonal Saviours
Capsule wardrobes are brilliant for minimising the amount of clothing you buy. Even so, you're still going to need a few extra pieces to ensure you're prepared for all seasons.
Fortunately, refreshing your wardrobe for different seasons doesn't need to be expensive. The trick is to choose classic designs that will still be on-trend the following year, like black boots and padded coats for winter or white trainers and denim jackets for spring. Simple!