Get little ones ready for fun in the sun with our rundown of the best summer shoes for kids. From kids' trainers and jelly shoes to sandals and sliders, our new season picks for boys and girls will keep them comfy, supported and (most importantly!) smiling all day long.
Kids' Summer Shoe Style Tips
We know that picking the perfect summer shoes for kids can seem a challenge. Do you choose sturdy styles or the latest fashion trends? One-strap or two-strap designs? What about shoes for toddlers? Thankfully, our kids' summer shoe style tips will help you find footwear that ticks all the right boxes, whatever their age.
Oh-So-Supportive
Searching for footwear to take them on an adventure? Supportive shoes are a must for mini explorers. From canvas shoes and lightweight trainers to sturdy strap sandals, choose durable designs that will keep them comfy on the go.
Top tip: young kids and toddlers will need shoes with extra support. Keep an eye out for padded insoles, gripped soles and family-favourite First Walker shoes to keep little feet protected.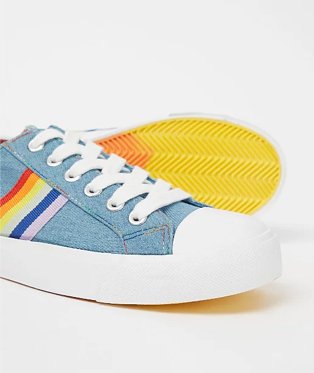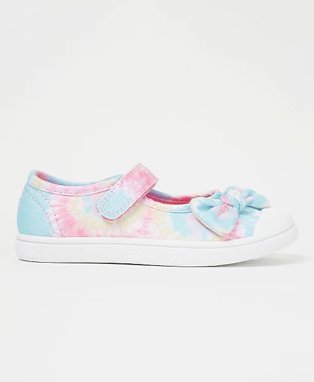 Fuss-Free Fastenings
Whether they're running, playing or causing mischief, little ones don't stand still for long – especially in the sunshine! For footwear that can keep up with their energetic routine, pick fuss-free styles that are quick to put on and take off.
Think strap sandals, hook and loop fastenings and one-buckle designs that can be secured with even the littlest hands. Nothing should stand between them and their playtime!
Fresh Trends For Summer
There's no need to choose between comfort and style. Get the best of both worlds with our girls' sandals and boys' sandals. Let their personality shine with the latest kids' summer shoe trends, including glittery jelly shoes, character shoes and diamanté details. Impressing your little trendsetter just got easier!
The Best Summer Shoes For Kids
Whether they're playing in the park, exploring in the garden or travelling to and from school, scroll to discover the best summer shoes for kids.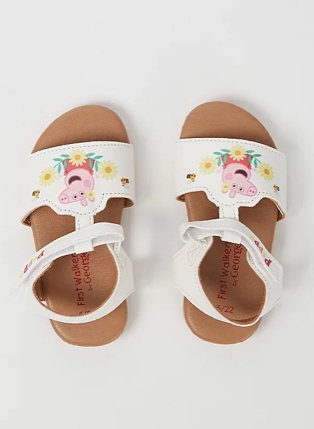 1. Choose Classic Kids' Sandals
Classic kids' sandals deserve a spot in every child's summer wardrobe. Keeping their feet cool while the weather heats up, sandals pair perfectly with the rest of their new season staples, from dresses and shorts to jumpsuits.
Let their personality shine through with character sandals or sparkle all summer long with metallic styles to make their toes twinkle! When choosing, look to padded insoles and lightly gripped sandals to keep them supported through all their fun and games.
2. Pick Play-Proof Kids' Trainers
From football and rounders to garden games, kids love getting active in the sunshine. No matter their favourite summer sport, boys' trainers and girls' trainers will have them good-to-go.
For play-proof designs they'll be wearing on repeat, go lightweight with mesh detail trainers. They can also stay stylish for games in the park with woven strap trainers and canvas shoes. Ready or not, here they come!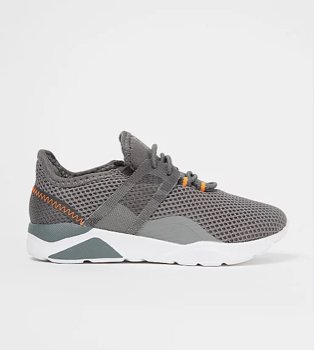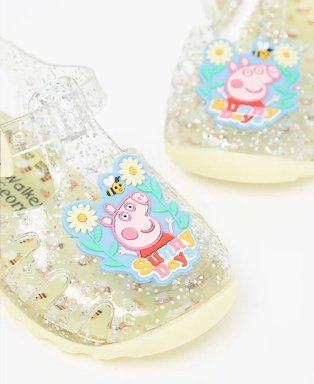 3. Style Up With Jelly Sandals
Nothing says summer quite like jelly sandals. Lightweight and easy to wear, this seasonal shoe will see them through picnics, beach days (when they arrive!) and countless summer adventures.
Whether they go glam with glittery designs or pick sandals inspired by beloved characters, there's plenty of styles to put their best foot forward. Fashionable and fun, jelly sandals are also a total 90s throwback – what's not to love!
4. Go Super-Cool With Sliders
Looking for an easy-breezy kids' summer shoe? Sliders are the way to go. Simple to slip on and off, sliders are ideal for picnics in the park and trips to the ice cream van.
Let them paint the rainbow in multi-coloured styles or pick prints with super-cool camo designs. Team them with everything from leggings and joggers to shorts and playsuits. Thanks to their padded insoles and a streamlined shape, sliders are the ultimate summer shoe.