Whatever your day throws at you, we all like to come home, relax and put our feet up. That's often easier said than done – especially if you struggle to switch off at home. Luckily our top tips will help you do just that.
How To Create A Peaceful Home
Whether you're chasing a minimalistic look but struggling for storage solutions or you're looking to add a personal touch with extra home accessories, we've got plenty of ways to create a peaceful atmosphere at home.
1. De-Clutter With Smart Storage Solutions
Love Marie Kondo's mood-boosting tips? Us too! When you find the chores piling up, bring some order to the chaos by getting imaginative with smart storage solutions. By giving essential items a place it'll help to lower stress levels and reduce time spent racing around the house – no more frantically searching for car keys!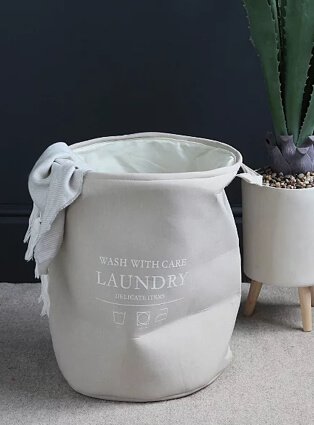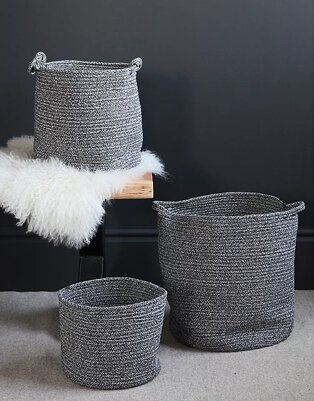 Small changes, like giving everything a 'home', can also ease anxieties and cut down tidying time, letting you concentrate on doing the things you love. Invest in chic velvet storage boxes to organise trinkets, stationery and toiletries. Shoes scattered across the hallway? You're not alone! Choose from our selection of woven and cotton storage baskets and give your footwear a permanent home.
2. Breathe New Life Into Bedding
After a year spent at home, there's never been a better time to refresh your décor. As the bedroom is dedicated to relaxation, let's start there. Enjoy playing around with different colour schemes and update dreary duvet covers with fresh new bedding sets.
Soothing pastel-coloured bed sheets are enjoying a moment in the spotlight, so mix-and-match yours with reversible duvet covers and subtle shades to give your space a new-season twist. You can also switch dark sheets and pillowcases for colour popping schemes as we head into summer.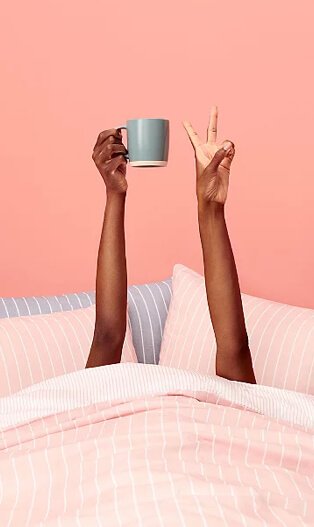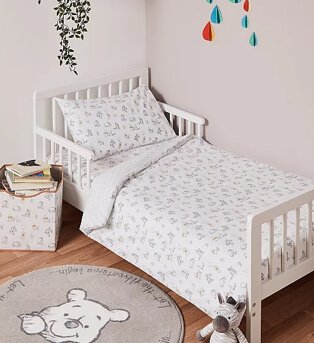 It's not just grown-ups who can benefit from a mini bedroom makeover: kids will love it too! Give them something to get excited about with our selection of character bedding. Whether they're team Winnie The Pooh or Marvel, we've got duvet sets to get them enthusiastic about bedtime!
3. Fuss-Free Artificial Plants
Wave goodbye to those winter blues by awakening your space with natural beauty. Exposure to nature has been proven to lower stress, boost your mood and increase concentration levels.
No home décor is complete without a touch of greenery – but if sticking to a strict watering schedule isn't for you (there are only so many hours in the day), go for low-maintenance alternatives instead.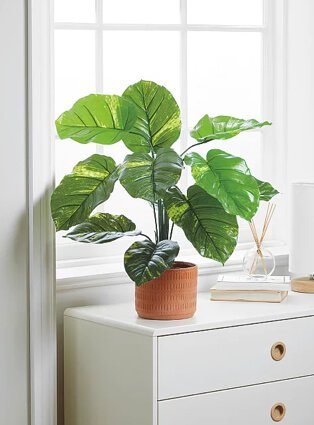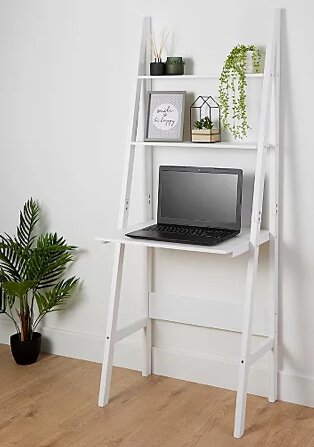 The good news is that artificial plants have been making a resurgence in recent years. Not only do they look super-realistic, but they also have advantages over traditional potted plants. Artificial plants give you greater freedom when choosing where to position them as they don't require sunlight. Embrace their flexible nature by placing statement pieces, such as snake plants or mini palm trees in the corner of large rooms. Still WFH? Brighten your work desk by experimenting with smaller plants like artificial bonsai trees.
4. Embrace Mood Lighting
Clever ceiling lighting is the secret interior designers don't want you to know about! Each room in the house has a unique purpose, so it's important to set the right ambiance in each. One way to do this is to diversify the style of lighting used throughout your home.
Try swapping kitchen lights for low-hanging ceiling shades to create more ambience at the dinner table. For rooms short on space, like bathrooms and utility rooms, maximise light and banish gloominess with a pivoted three-bulb ceiling light.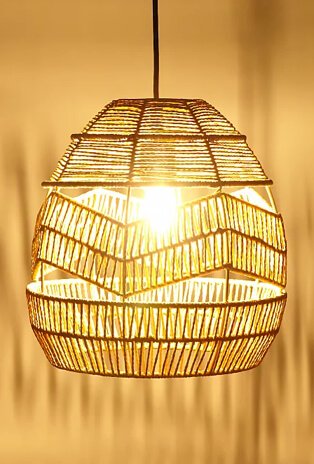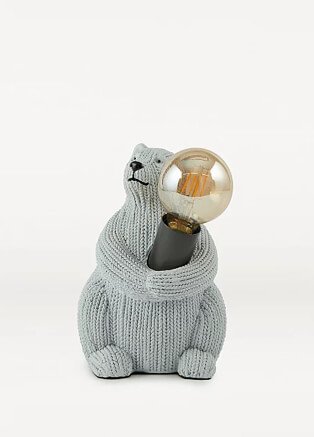 Why not make a statement and wow your guests by upgrading the light fittings at the entrance to your home? This season we're obsessed with smoked glass light shade – it's guaranteed to make an impression!
Cosy decorative lighting can also be used to create an aura of tranquillity and homeliness. Add some fun to your morning wake-up routine with one of our animal-inspired table lamps, or check out our string lights to help you set a relaxing mood that's perfect for late-night TV binges.
5. Relax & Unwind With Scented Candles
There's nothing quite as calming as the flickering flame of a candle – particularly when wafting waves of coconut and saffron throughout the room.
Certain scents can reduce stress and increase self-awareness, so don't forget to set aside some 'me time' and light a scented candle with your next self-care bubble bath. For parents with young kids, a reed diffuser is a great safe alternative.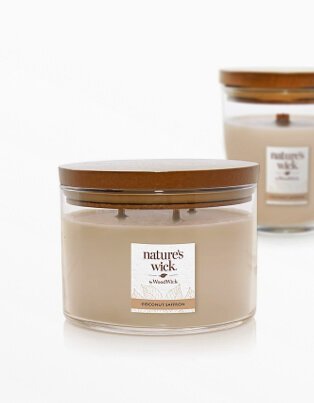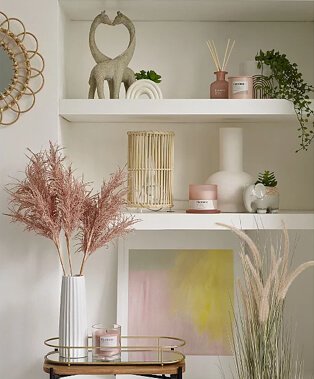 6. Complete Your Tranquil Retreat With Accessories
Now for the fun part – accessories! Personalise your tranquil retreat with soothing home accessories that inspire positivity. From popping family photos into new frames to picking a vase with a calming pattern, use accessories to remind you of the important things in life. For a finishing touch place a written sign as a visual reminder to take a minute to 'relax' and to 'love'. Moments of stillness are finally within reach!