With plenty of great TV to catch-up on and the winter weather showing no sign of improvement, staying in has become the new going out. Luckily, we can't think of a better place to get cosy than the bedroom. From soft furnishings and bedding to the right lighting and accessories, there are lots of ways to guarantee your space has that special snug feeling.
So, if you're in the mood for duvet days and cuddly evenings indoors, try our bedroom décor ideas for heavenly hibernation.
THE VERY
BEST BEDDING
Turning your room into a cosy space is easy when you pick the right bedding. From floral designs to animal prints and calming botanical options, our bedding sets are an easy and fuss-free way of making your whole room feel inviting.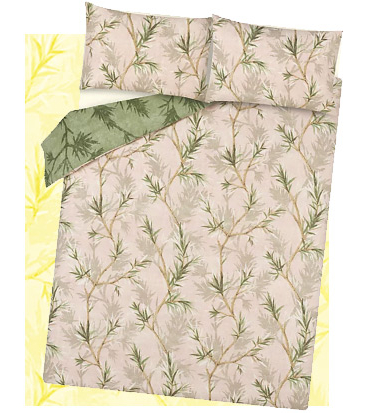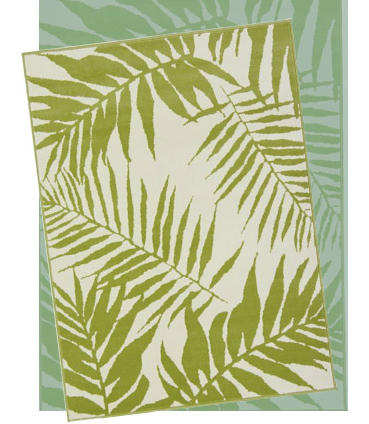 To create a soothing atmosphere, why not pair our plant printed duvet cover with our green botanical rug? Stylish and serene, this combination is just the thing to take your décor to the next level. Finish off with some artificial hanging plants and sit back and relax in your luscious green paradise.
LET THERE
BE LIGHT
Creating the right atmosphere in your bedroom is key to helping you relax when you come home from a long day at work. One of the things that can immediately help you unwind is calming lighting.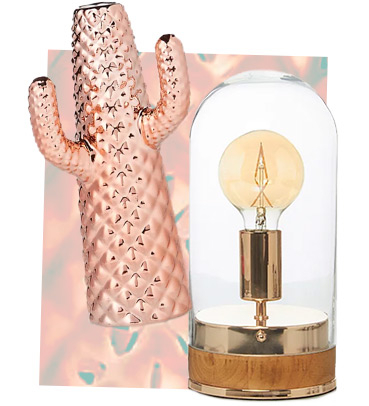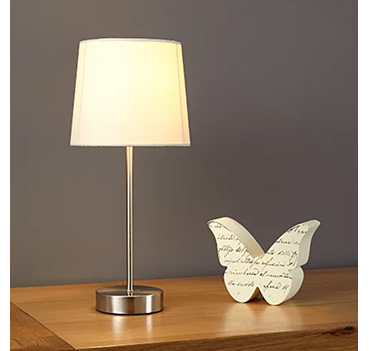 If you like curling up with a book, try a bedside lamp to create a peaceful corner. Or, for a chic alternative to central lighting, add a warm glow to the whole room with our stylish curved floor lamps in either gold or silver. Team them with copper-toned accessories, including our cactus vase and wire basket, to give your room that perfect chilled-out vibe.
CUDDLE UP
WITH CUSHIONS
& THROWS
Making sure you're comfortable starts with the basics, and there's no better way to get cosy than with lots of cushions and throws. Ideal for helping you cuddle up in cold weather, choosing a super-soft throw is a quick and easy way of transforming your bedroom décor.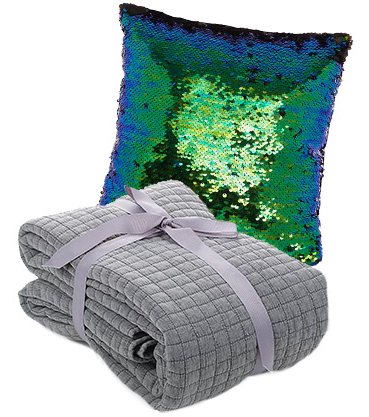 For a glamorous look, why not try accessorising with a sequin cushion and grey throw? Just the thing to make lazy mornings all the more inviting, this stylish combination is an affordable way of updating your theme with minimum fuss.
ADD THE
FINISHING
TOUCHES
It can be easy to get carried away when you're re-decorating. If you want to refresh your space but don't want to spend a fortune, why not try some home accessories?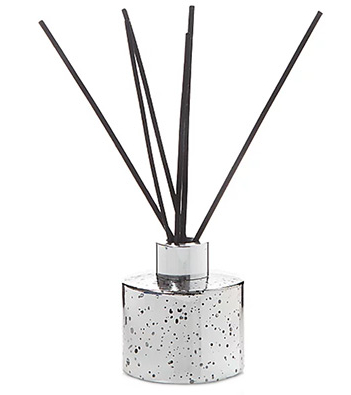 From lighting scented candles on bedside tables to putting up photos of your nearest and dearest, or adding a vase full of flowers, there are plenty of ways to give your bedroom that special touch.
To bring a little magic into your space, try draping fairy lights around your bed or door frame. Sure to make every evening twinkle, you'll feel right at home snuggled up under one of our gorgeous designs.
For even more interior inspiration, take a look at our seasonal trends, including our Cosy Home collection. Or, to update your little one's room, browse our kid's soft furnishings and bedding.