Spring is in the air, and summer's on the way – that means picnics are well and truly back! Here at George, we couldn't be more excited to start planning the ultimate outdoor feast for family and friends to enjoy. From picnicware and picnic blankets to fun outdoor games, we have everything you need to host THE perfect picnic. So, find your fave spot and get ready to soak up the sunshine – 'cos our neat picnic checklist will have your spread looking seriously Insta-worthy!
1. Plan Out Your Picnic
Ya heard it here first – the perfect picnic is ALL in the planning! Before you start packing your cool bag, make a handy list of everything you'll need. Do a headcount, check the weather forecast, and decide on a location, so you don't under (or over) pack. Still not sure where to start? Keep scrolling – we've got some useful tips coming your way!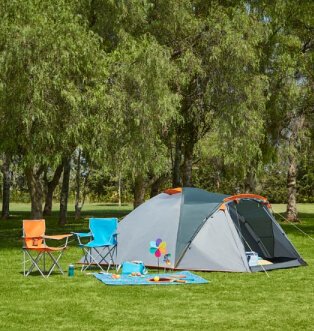 2. Bring A Blanket
Aside from all the must-have food, drinks, and napkins, you'll need something comfy to sit on. Luckily, our portable picnic blankets are super chic, easy to carry and they even have a water-resistant base layer, (SO ideal for grassy settings!). Find a cosy and dry place for everyone to sit, roll out your picnic rug, and when you're done, pack it away and sling it over your shoulder – simple!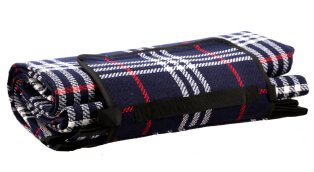 3. Pack Practical Picnicware
Get ready to fill your picnic baskets with our trending portable outdoor dinnerwear sets and drinkware. They're stylish, lightweight, easy to clean and most importantly, re-usable! Say goodbye to single-use cups, plates, and utensils this year and invest in a set you can wash and use for many summers to come. You'll love how practical they are and how gorgeous they look laid out on your picnic blanket!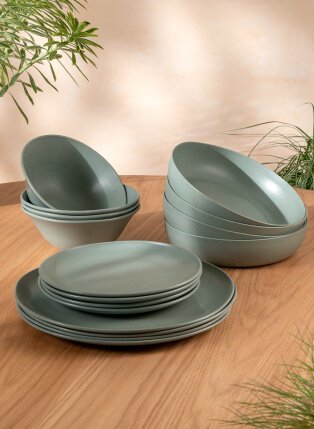 4. Scout Out Your Location
Planning a picnic away from home is a fab way to enjoy a sunny day with lots of friends and family, especially when it's at your fave park or beach! Once you've found the perfect spot, make sure you've got all the 'location-appropriate' essentials.
For a beach picnic, stock your supplies with extra water, SPF, and maybe a windbreak – nobody actually wants sand in their sandwiches! Heading to the park? Consider an extra blanket for larger groups and a camping chair or two.
Pro tip: for an unforgettable afternoon, plan a couple of simple activities everyone will enjoy. We're thinking frisbee and football for the sporty souls, and if you want to keep things chill – a deck of cards always comes in handy!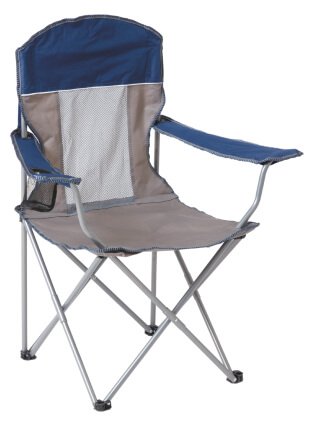 5. Keep It Cool
No matter which foods you pack for your picnic, keeping them cool is a must. They'll stay tasty for longer, and nothing will spoil on the journey to your destination! To be safe, make sure your picnic basket is well-insulated and to keep the temperature down, pop a few ice packs inside. Or, place your food and drinks in a cool bag to keep your snacks fresh.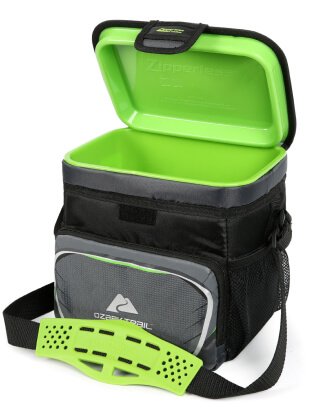 6. Cater For The Little Ones
Whilst mini quiche and olives might be your go-to picnic snacks, the kiddos in your party might not find them so enticing! If you're catering for little ones, try loading up their lunch boxes with child-friendly nibbles they can dip in and out of in-between playing. The grown-ups can graze on the fancy foods, meanwhile little ones tuck into a sweet selection of mini finger foods made just for them!
7. Set The Scene For Summer
Hosting a picnic in the luxury of your own garden means you can really pull out all the stops! Since you won't need to transport your picnic supplies, why not go for a more permanent set-up you can enjoy all summer long?!
With our stylish range of gazebos and parasols and outdoor cushions and rugs, you'll have everything you need to create a comfy and calming outdoor oasis for picnicking. Why not throw a few stylish floor cushions down and string up some decorative outdoor lighting for an extra special touch on those long summer evenings.
Loving your set-up? Drop us a snap and tag @GeorgeAtAsda or #WeAreGeorge on Instagram for a chance to be featured on our feed. Don't worry, we always ask permission first!
Roll on picnic season '22, we're comin' for ya!