From spending quality time with loved ones to preparing a special feast and planning exciting activities, there's plenty on the agenda when it comes to Eid celebrations.
At George, we're here to help you organise everything from party dresses to games for the whole gang. It's a real cause for celebration, and our guide is bursting with bright ideas to help you to host the best Eid yet!
How To Make Eid At Home Extra Special
Celebrating Eid is a fab way to create magical memories with family and friends.
There are so many fantastic ways to embrace the special day at home, from putting together a feel-good playlist to treating each other to beautiful gifts for the home.
We've done all the hard work for you and pulled together some handy tips and Eid gift ideas, so you can make the most of the festivities.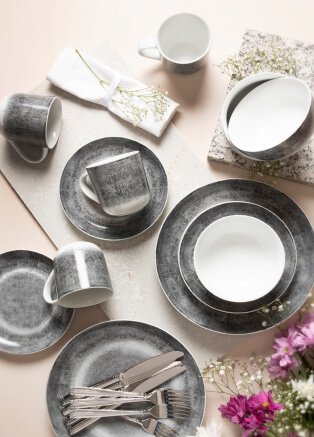 Dress Your Best
Putting on your finest outfits is a fab way to get into a celebratory mood! Our men's, women's, and kids' clothing collections are packed with inspo for all the family – making getting ready for the big day a total breeze.
Glitzy and glam party dresses are the ultimate Eid day choice, and our collection's packed with everything from bold and bright prints to sparkling designs with sequin embellishments – fancy!
Celebrate in style with paisley prints and ditsy daisies across our floral dresses collection and complete your look with statement women's accessories – the best part!
A men's formal shirt teamed with a pair of slim fit jeans is an ideal combo for a sharp look, and your mini-me will love copying the grown-ups with cool boys polo shirts and adorable girls dresses.
With these dreamy outfits, the whole fam will be Insta-ready in a flash (pun intended!), so drop us a snap and tag @GeorgeAtAsda or #WeAreGeorge on Instagram for a chance to be featured on our page. Psst…don't worry – we always ask permission first!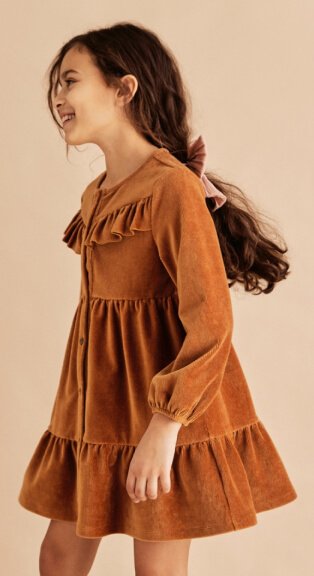 The Best Part: Eid Food!
Having an Eid feast is a huge part of the Eid festivities (and rightly so!). As with any big party (whoop, whoop!), creating a checklist before hitting the shops means you can grab all the important ingredients and any essential utensils and accessories before rolling up your sleeves.
Once you've got all the goodies, it's a bright idea to do any food prep the night before. Popping delicious meals in the slow cooker will free up some time, and stocking up on pots and pans means you can cook with ease on the day.
Eid is the perfect occasion to showcase all your best dishes, and your guests are sure to be leaving satisfied (and after seconds too!).
For an extra special dinner vibe, set your table with all your fanciest tableware and tuck in – delish!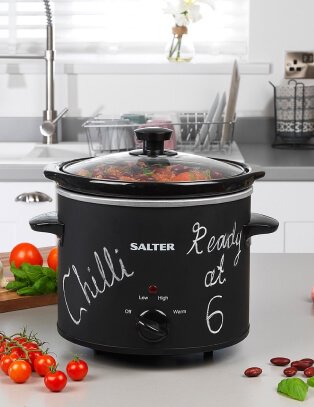 Exchange Glowin' Eid Gifts
Eid presents are a wonderful surprise, especially when spending time with people you care about the most! Our creative baby and toddlers toys will keep infants busy, and younger children can dive into sensory play with soft toys.
Our toys and character collection has something for every mini fan, including games from all their favourite heroes and heroines within our character shop.
For the grown-ups, irresistible perfume and fragrances or dreamy women's pyjamas are lovely gift ideas – smiles guaranteed!
We're pretty sure there's no such thing as too many men's socks (aka the gift that keeps on giving), and a men's grooming kit is a winning luxury treat.
If you've not yet found 'the gift', check out our prezzies for the home and artificial plants for more thoughtful ways to treat someone special.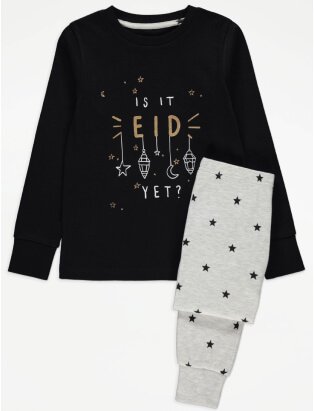 Take The Celebrations Outside!
With the weather being SO bright and beautiful, why not make the most of the glorious sunshine and transport the festivities to the garden. Hosting a BBQ is always a shout, meaning you can enjoy both great weather and great food!
Chilling out on a comfy patio set or popping up a parasol will keep guests cosy around the clock. Bling up your outdoor space with decorative garden lighting, and pop on a party playlist (requests, very-much welcome) to create a feel-good atmosphere.
Keep the kids entertained with outdoor toys, and for some wholesome family time, how about writing down a list of everything you are thankful for, and sharing with the group.
Play Some Winning Eid Games
You've gotta save some time for board games and quizzes at any family gathering! Whip out a classic like Monopoly, Pictionary or Trivial Pursuit or get creative with the arts and crafts box.
For more party fun, pass the parcel, musical chairs, and disco dance-offs are all feel-good ways to get the entire gang into an upbeat mood.
You can also hand out an award for best-dressed (with so many fancy outfits on display, we're sure it'll be a tough choice), and reward the winner with a fabulous prize.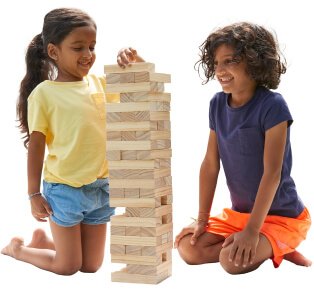 Finish With A Film Night
Watching a film with all your faves is a brill way to end the evening. Snuggle up on the sofa, pop on your PJs, grab some tasty snacks and hit play!
You can create a cosy vibe by reaching for comfy throws and blankets, drawing the curtains and dimming the lights.
Choosing which film to watch can be a drama (we all have our fave!). To keep things fair, let suggestions run free, cast your vote, announce the winner and save the list for later. Next movie night, simply pop on the first flick on the list – long gone are the days of endless scrolling, yay!