Whether you've been hosting dinner parties or large family gatherings, we're sure you're enjoying being able to make up for lost time. With so many friends, grandparents and aunts and uncles to catch up with it can be a challenge to spark new hosting ideas.
Here at George, we've been feeling the same, so we've generated some exciting games night ideas so you can keep the top spot of the best host in town! So, how do you organise a games night? From snacks and nibbles to arts and crafts ideas and the best board games for family fun, keep scrolling to discover our top tips.
1. Set The Vibe With Stylish Cushions & Throws
From wiping every surface to hoovering every inch of the floor, we know exactly how it feels when you're prepping to host a gathering! To transform your living room into the ultimate comfort and style zone, look no further than our range of colour-pop cushions and comforting throws.
Tap through fresh floral patterns and animal prints to plush crushed velvet and faux fur cushions. Whatever your vibe, a games night is the perfect place to unveil your newly upgraded home décor.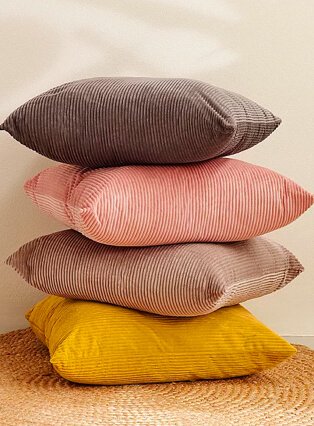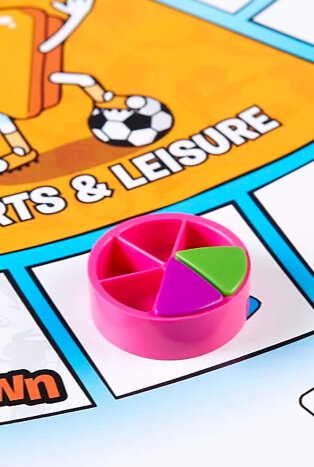 2. Start With Small Games & Snacks
One thing about hosting a games night is the main events can only start once all the players arrive, so you're usually left with an hour to fill. To get the conversation flowing, we're dishing out light refreshments and ice-cold beverages for the adults and fun finger food for the kids. For a seriously enviable table layout, tick off a new trend with our tableware and glassware arrivals. Don't forget to share your setup by tagging @GeorgeAtAsda on Instagram!
You can also start as you mean to go on with some great ice-breaker games for all. We're thinking engaging activities suitable for all ages, such as a Jenga tower, an interactive darts board and table tennis.
3. Plan Enough Games To Last The Evening
Planning to host a big family games night? To keep spirits high and excitement in full flow, it's a bright idea to have several games up your sleeve (or in the cupboard!). Games night falling flat? Not on our watch.
Remember: some games eliminate players, so it's key to have side activities ready-to-go to keep everyone busy and having a ball! We're loving sporty games accessories like our basketball hoop and quickfire card games like Marvel Top Trump cards and UNO.
4. What Are The Best Games To Play?
Everyone has their own favourites! So, whether you're keen on puzzles or drama-filled acting games, our collection of board games has everything you need. From table football and air hockey to Harry Potter puzzles and Monopoly, shop the range and stock up with everything you need to to guarantee THE best games night.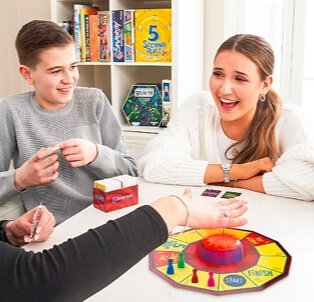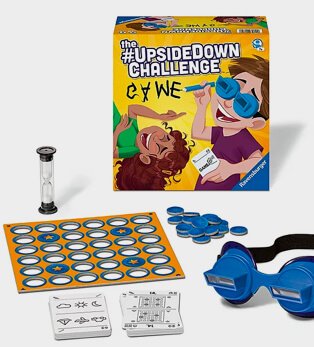 5. The Best Active Games
For an energetic and upbeat games night, make sure you've got some high tempo (and mega fun!) games in the bag. Our faves include games that everyone can get involved with, like Articulate and The Game Of Life.
How's the weather looking? If you're fortunate enough to be hosting your games night for a sunny evening then make the most of the golden hour with outdoor toys. We've got everything from trampolines and table games to kids' bikes.
6. Perfect Family Board Games
When planning a family-friendly games night, it's essential that you choose the best board games for kids as well as adults. Educational games, like Scrabble, are brilliant brainteasers for older kids. For child-friendly games little ones will love, check out Harry Potter Pictionary, the Linkee Quiz Game and Pensilly.
7. Don't Forget Arts & Craft Essentials
Totted up quite the guestlist? No drama! A games night can suit friends and family of all ages. Make sure your event is truly inclusive by providing arts and crafts items and fun creative activities to keep young minds active and smiles all round!
From Kinetic Sand and Play Dough to Peppa Pig Doodle Bags and Aquadoodle drawing mats, our arts and crafts heroes are packed with the best activities to keep little creators happy.