It's Breast Cancer Awareness Month! As our partnership with Tickled Pink continues to flourish, we're snuggling down with Tara Maynard and her family as they open up about their personal link to breast cancer. Grab a cuppa…
SHOP TICKLED PINK


In celebration of Breast Cancer Awareness Month, we treated fashion icon (and totally fabulous) Tara Maynard, mum and sister Paris to the ultimate girls' night in. After losing their nan to breast cancer a few years ago, it's a cause close to their hearts.
@taramays25 got her loyal followers checking their boobs after she dropped the hashtag #taramademedoit, we think she definitely deserved a pamper!
SHOP TICKLED PINK

Between popcorn, heartfelt chats, movies (and a pamper), we snapped the ladies in some of our fave pieces from the new Tickled Pink collection. Packed with heart prints sets, silky robes and iconic Mean Girls fits, there's no denying the two generations of ladies totally rocked them!
SHOP TICKLED PINK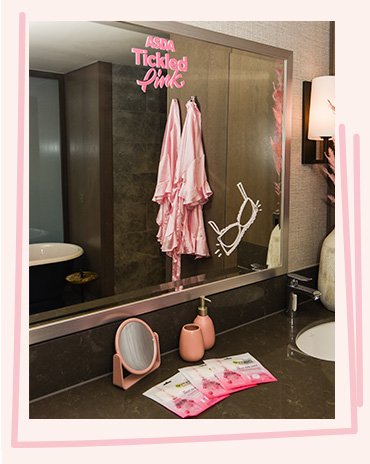 How do you check your boobs? Tara has shared how she checks hers. It's about looking and feeling your boobs on a regular basis. Get to know your normal and visit a GP if you notice anything new or unusual.
More Info