Getting ready to welcome your little one into the world is an exciting time for the whole family. Even so, it's natural to feel nervous, especially if you're first-time parents. In between stocking up on safety essentials, buying cute baby clothes and decorating their nursery, your to-do list can start to seem overwhelming.
Luckily, our guide will ensure you and your child are well prepared for those precious first months. With plenty of budget-friendly options for every gender, including moses baskets, baby monitors and toys, you can rest happy knowing that you're all prepped for your child's arrival.
SAFETY
FIRST
Whether you're a first-time parent or you've done it all before, every nursery needs a few necessities to ensure that your little one stays safe while they sleep. One of the most important accessories for helping you and your child enjoy a restful night is a baby monitor.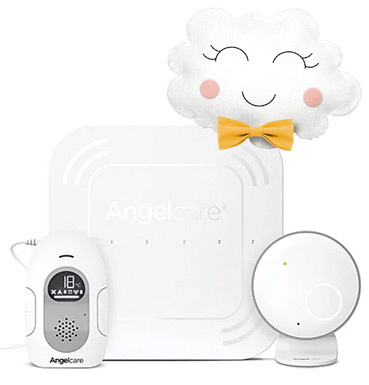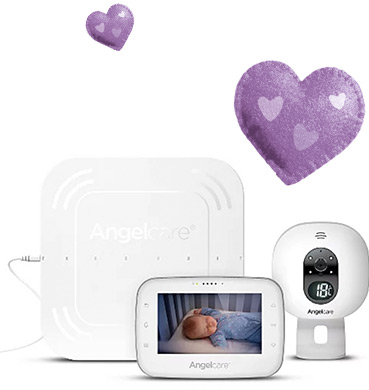 Fantastic for giving parents peace of mind, a monitor will allow you to respond to your baby as and when they need it. If you want an extra pair of eyes as well as ears, why not try one of our video monitors? With plenty of different designs to choose from, you're sure to find an option that's right for you in our range.
SWEET DREAMS IN
A MOSES BASKET
While we can't guarantee that your little one will sleep through the night, we do have a few top tips to help maximise sweet dreams.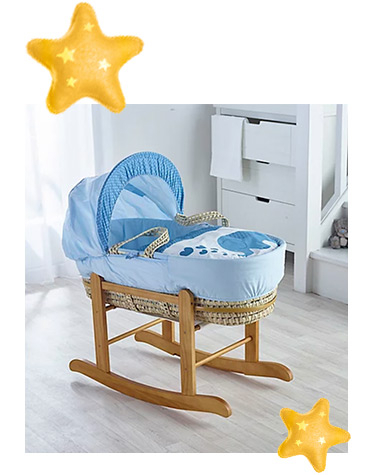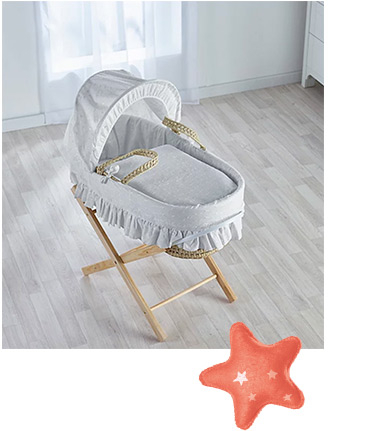 As always, a peaceful night's sleep starts with your child being comfortable. For extra support, why not try one of our snug moses baskets? From rockers and folding options to traditional wicker baskets, you can pick your favourite basket style to create a cosy and safe space for your baby.
THE VERY BEST
BABY TOYS
When they're not sleeping, children need lots of stimulants to help them learn and grow. Thankfully, you don't have to spend a fortune on baby toys to encourage your child's development. From cuddly animals and wooden toys to walkers and playmats, we have plenty of budget-friendly options to inspire their imagination.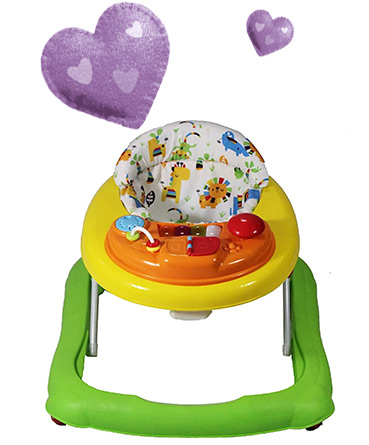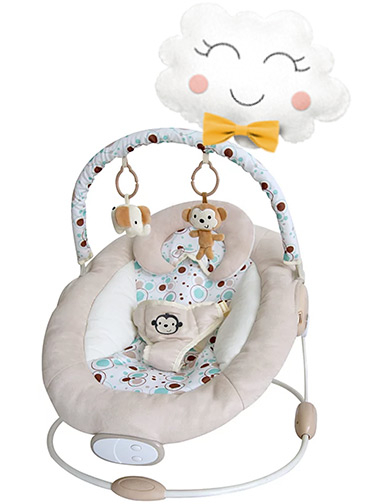 To put some bounce into playtime, why not try one of our brightly coloured baby bouncers? A brilliant bonding activity that's sure to put a smile on both their face and yours, your little one can have fun while improving their motor skills.
THEIR FIRST
WARDROBE
Choosing adorable baby clothes can be one of the most enjoyable parts of preparing for your child's arrival. While you'll always need more outfits than you think, it's important to get the basics sorted first.
Sleepsuits and bodysuits are essential everyday options, while scratch mitts and hats will help keep your little one healthy and happy while they grow. Depending on the weather, you can also invest in cuddly cardigans and jumpers to help them stay snug.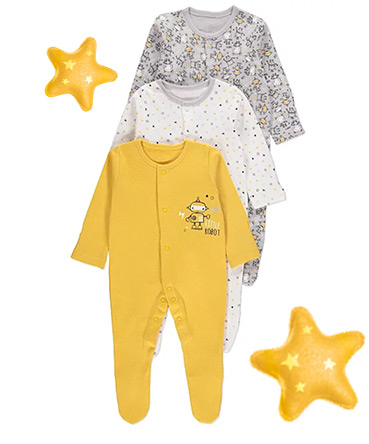 Keeping your child's gender a surprise? Our unisex collection is full of charming options that you and your baby will love. Coming in neutral colours like grey and white, you can stock up without worrying about whether your child will get a chance to wear them.
To transform their nursery into a haven for sleep and play, why not browse our sweet bedding and great value baby furniture?