When it comes to maternity fashion, there's no one-size-fits-all. Whether you want to show off your bump or keep things a little more discreet during those early stages, it's important to find a style that feels right for you.
If you don't want to spend a fortune on outfits you'll quickly grow out of, our comfortable maternity clothes are perfect for counting down the months 'till your little one's arrival. Featuring flattering maternity trousers, nursing bras and everyday dresses, follow our guide to stay stylish while you're expecting.
COMFORT
COMES FIRST
Comfort starts with the basics, and it's a good idea to get your maternity underwear sorted as soon as possible. After all, wearing flattering and supportive styles is essential to helping you look your best even when you don't feel it.
From cooling tights and bump bands to neutral-toned comfort bras, we have everything you need for those precious nine months and beyond. To prepare for their first feed, why not try one of our nursing bras? Featuring detachable drop straps and lovely lace details, this bra will be a practical and pretty addition to your underwear drawer.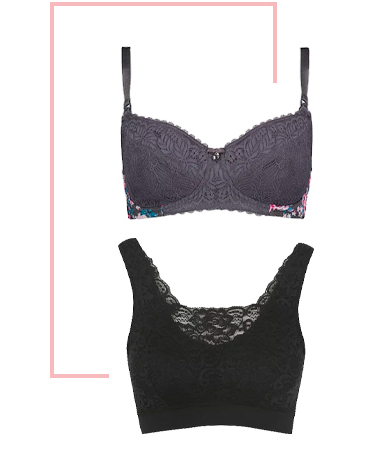 FEEL-GOOD
FLOATY STYLES
While some women wear their everyday wardrobe well into their pregnancy, many prefer to opt for maternity clothes for extra comfort. Loose tunic tops and swing tops are ideal for flattering your bump and helping you to stay comfy all week long. Great quality and budget-friendly, our selection can also be worn post-pregnancy for a fashionable relaxed fit.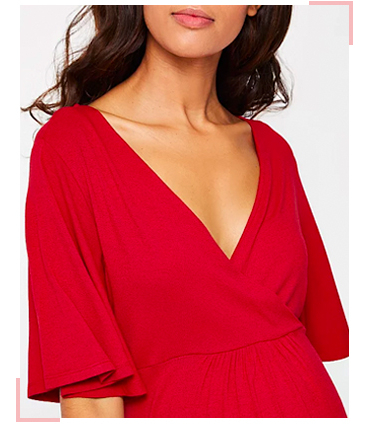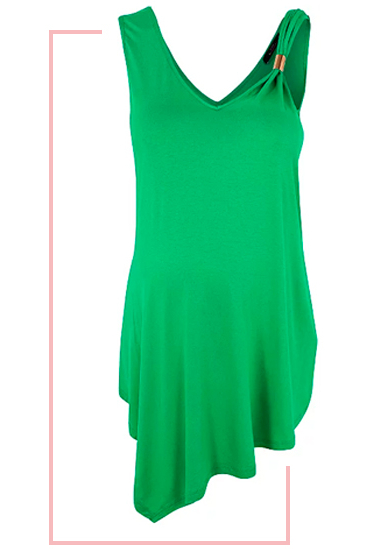 Or, if you prefer all-in-ones, a wrap dress will be your go-to. Perfect for fuller figures and larger cup sizes, a wrap dress will let you feel effortlessly elegant, even if you do want to go home and rest your feet!
VERSATILE MATERNITY TROUSERS
When you're pregnant, trying to dress for the working week can be stressful enough without having to worry about attending parties and special events. Luckily, one pair of maternity trousers can easily be dressed up or down for different occasions.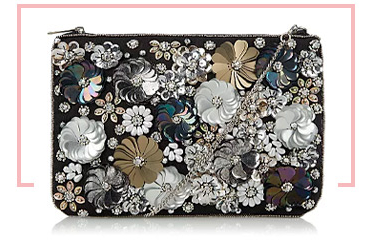 For a stylish and smart look that can be worn in and out of the office, try teaming trousers with a blazer and a statement necklace. When five o'clock hits, add pink lipstick and a sequin clutch for a special after-dark look. The sparkles will be just the thing to highlight your beautiful pregnancy glow.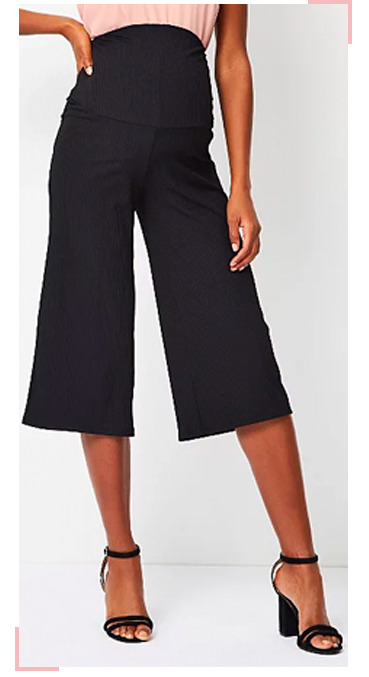 BREAKFAST
IN BED
As your body starts to change, you might find that you need more downtime than normal. For early nights, snuggly mornings and duvet days, why not try some of our fashionable maternity nightwear? Whether you prefer short sets for breathability or special nursing pyjamas, there's a style to suit everyone in our comfortable collection.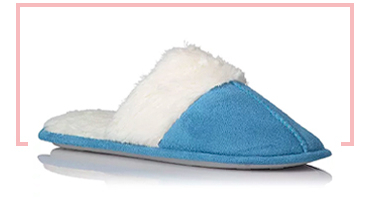 To complete the look, keep your feet snug and supported in a pair of our faux fur trim slippers. With nightwear this glamorous, you'll be ready for a well-deserved breakfast in bed.