With the Christmas leftovers finally finished and the new year well underway, it's time to start preparing for the coldest months of the year. Your little one may start to feel the chill faster than most, so it's important to stock up on plenty of practical and warm kids' clothing to help them stay snug as the temperature drops.
Luckily, we have everything your child needs to enjoy the very worst of the winter weather, including cosy accessories, essential outerwear and super soft onesies.
LOTS OF LAYERS
When it comes to dressing your child for winter, layering is key. Not only does wrapping your little one up in several layers mean that they're sure to stay insulated, but it also lets them easily remove any excess clothing when they come in from the cold.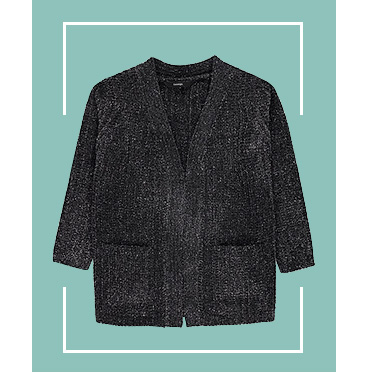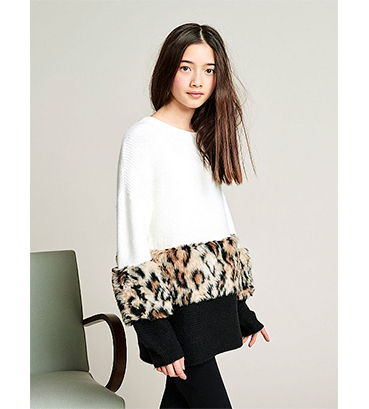 We advise beginning with the basics. Our great quality vests can be worn under long-sleeved tops and make the perfect base layer. Why not finish off with a cuddly chenille cardigan or a knitted jumper? Paired with jeans and boots, your little one will be ready to take on whatever the weather throws at them.
THE COSIEST COATS
Whether they're walking to school or running around outside, make sure your little one is protected from the chill in one of our practical coats. Guaranteed to shield them from the worst of the winds and rain, no outdoor outfit is complete without a cosy coat.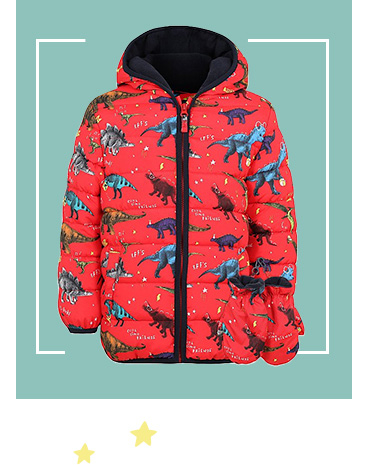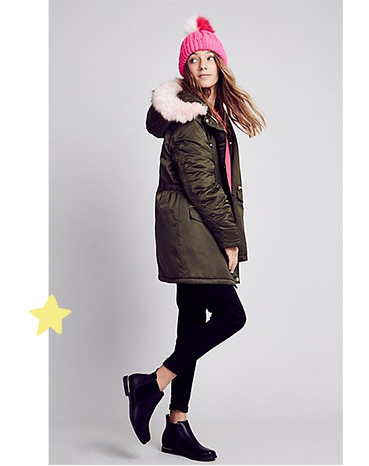 For an option that will keep your child comfortable and dry, why not try one of our shower resistant padded coats? Coming in a variety of different designs, including colourful dinosaurs, pink hearts and pretty florals, your little one will look sweet and stay snug even on the coldest of days.
THE FINISHING TOUCHES
Choosing the right winter accessories can work wonders for adding extra insulation. While they might be wearing a thick jumper and coat, finishing touches such as hats, scarves and gloves are vital for making sure their whole body stays warm.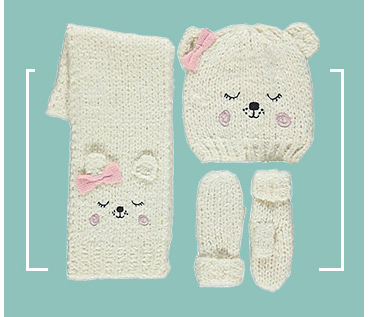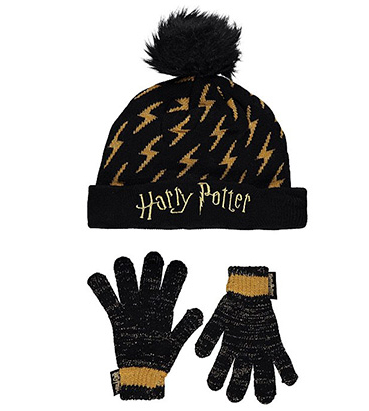 Fingers are often the first thing to feel the cold, so a pair of gloves is essential for those chilly school runs. Featuring matching sets, Harry Potter designs and jazzy patterns, your child can mix-and-match with our extensive range to find their favourite style.
SUPER-SNUG
ONESIES
From watching films and playing board games to cuddling up with a book, many winter activities revolve around the home. Luckily, our loungewear and pyjamas are just the thing to help your little one stay warm while they unwind.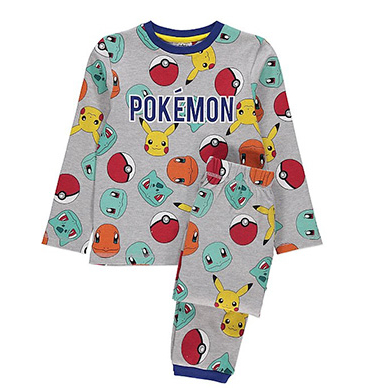 For a pick that's sure to keep your child comfy all evening long, why not try a onesie? Featuring super soft fabric and cuffed arms and legs to keep out the cold, our range of children's onesies are ideal for helping them to kick back and relax after a long day at school.
Whether they fancy fun animal designs or film-inspired picks, there's something for everyone in our snug selection.
To stay warm while you're out and about, why not browse our coats and jackets for women? Teamed with durable boots and jeans, you'll have no trouble keeping out the chill in our stylish designs.