Whilst your young teens can't wait to move into student dorms and start fresher's week, many parents will find it difficult to let their little babies leave the family nest. The best way to deal with this is to stay positive and be part of their moving journey by making sure they have everything they need to feel the comforts of home in their new home.
Parents who want to make this experience smooth and stress-free, check out Life & Style's student starter pack that provides useful information to make sure they settle in just fine.
There will be a few things your new dorm mates will want to take with them which can be shared like kettles and toasters, so keep communications clear to avoid cluttering. In the meantime, head over to George for bedroom, kitchen and bathroom essentials to settle into your new home for the next year.

The majority of university dorm rooms have single beds, unless they are moving into a private accommodation with bigger rooms that will fit a double bed, so it's worth getting two or three sets of single or double bedsheets, duvet covers and pillow cases so they can rotate it with their weekly washes.
You'll want to make sure they sleep comfortably in their new bedroom so getting additional cushions and soft blankets and throws to create a chill out space can give their new room a 'homely' feel. This will come in handy for the winter time as accommodation rooms can get cold, and also when they have friends crashing over at their place from the night before.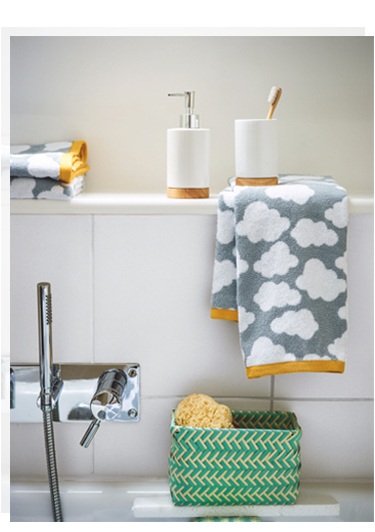 Many dorm rooms have a small washroom but if you know they will be sharing the bathroom with other roommates, a laundry wash bag that's easy to carry everyday necessities such as hair, face and body products is an important packing item.
Give their bathroom a homely touch with bathroom mats. It will add character to the space and is designed to soak up splashes to leave feet dry and safe when stepping out of the bath or shower. Then have them dry up in a fun print bath towel that's absorbent and wonderfully soft against the skin.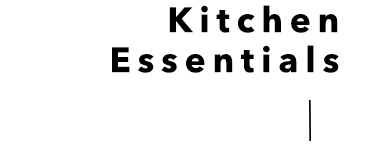 Home food will be greatly missed once the kids move out for university. Hopefully by then they would've picked up some extra cooking tips from mum so they can take care of themselves. Either way, it's a big responsibility for them to move out alone and parents would want to make sure they are getting their 3 meals a day.
Kitchen essentials are important to pack whether they will be cooking or getting takeouts, below are a list of things to take.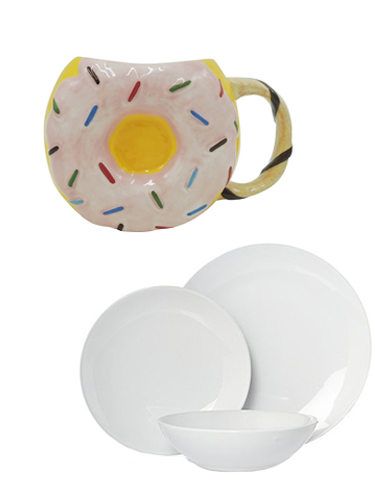 | | |
| --- | --- |
| | Pack four plates and bowls and make sure they're microwavable |
| | Pack four sets of knives, spoons, and forks |
| | Kitchen accessories including chopping board,chopping knifes,wooden spoon, spatula, colander,scissors, and a cooking book will all be useful |
| | They'll probably be eating lots of pasta bakes so a baking tray and a cheese grater is ideal |
| | Pack pots and pans in a few different sizes |
| | Food container boxes and freezer bags are perfect for cooking once and packing it away for the next few days |
| | Two glasses and mugs. |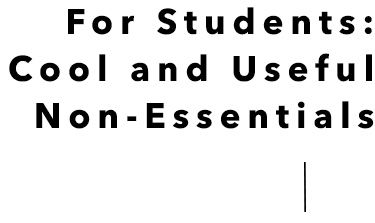 Now that the main essentials have been covered, there will be plenty of room for other useful bits and bobs students will need. Here are a list of things to make your new bedroom your own.
| | |
| --- | --- |
| | Music speakers for friendly gatherings |
| | Mini fridge can be kept in the room to keep drinks safe from other people helping themselves |
| | Add pretty fairy lights and have plants to make it a comfortable space for you to spend most of your time studying and reading. |
| | Finally, board games and a pack of cards will help you break-the-ice and help you make some lifelong mates. |