If you're tired of the traditional zombie, vampire and devil Halloween costumes and want to try something a little different for Halloween 2019, you're in luck. This year, stand out from the crowd with an outfit inspired by your favourite film and TV characters.
Whether you want to try being 007 or channel your inner Cruella de Vil, our imaginative and affordable fancy dress suggestions will have you covered.
Featuring women's Halloween costumes, men's Halloween costumes and kids' Halloween costumes, you and your family are sure to take home the crown for the best fancy dress if you follow our guide!
What Are The Most Popular Halloween Costumes For 2019?
While classic Halloween get-ups like skeletons and ghosts never go out of style, each year there are a handful of must-have fancy dress ideas. Not only do these looks go above and beyond in the creativity department, but they also tend to relate to popular film and TV shows.
From superheroes and villains to Disney characters, the entertainment world gives you plenty of choices whether you prefer funny, cute or scary Halloween costumes.
Alongside timeless picks like Harry Potter, some of the most in-demand costumes for 2019 include superhero squad The Avengers and Disney's Maleficent.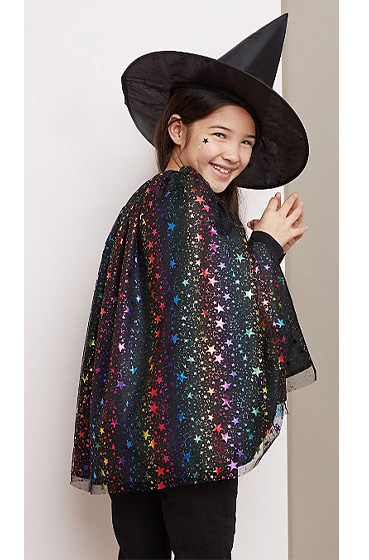 Find out how to master these outfits and more below:
1. Old School Movie Magic
One foolproof way to create a killer costume is to take inspiration from classic films and shows. As well as being instantly recognisable, choosing a well-known character will help you easily replicate their look.
When it comes to iconic roles, there's none more famous than James Bond. Ideal for budding secret agents, this outfit is also effortless to put together with items you already own. In fact, all you need to step out as 007 is a smart suit and a plain white shirt.
Next, powder your face, add lots of fake blood and rip your tie to transform into a spooky undead spy for All Hallows' Eve. Simple!
2. Top Disney Costumes
From The Lion King and Aladdin to Toy Story and Dumbo, Disney has plenty of family favourite films. Since many children have grown up with the characters, it's not hard to see why they're such trendy costumes.
With a brand new film on the way, Maleficent is the number one kids' Halloween costume for 2019. Alongside our striking Maleficent outfit, decorate your child's ensemble with dark lipstick, purple eyeshadow and black boots to ensure they come home from trick or treating with a bounty of goodies.
Women searching for a scary and stylish Disney costume can dress up as Cruella de Vil. As well as a faux fur coat, Halloween accessories and backcombed hair, get ready to practice your evil laugh!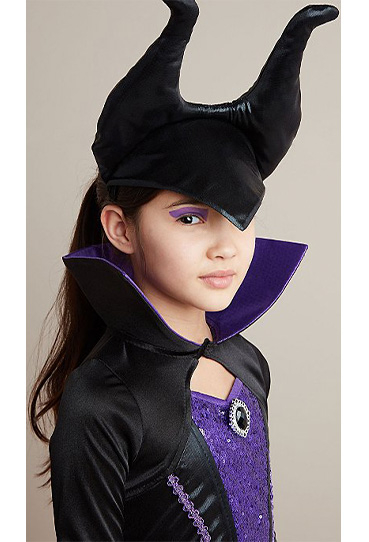 3. Avengers, Unite
Featuring much-loved superheroes and brand new baddies, it's not surprising that Avengers: Endgame was one of the most successful films of 2019. Thanks to its popularity on screen, the Marvel franchise also makes the ultimate Halloween theme.
Whether your children prefer Black Panther, Ant-Man, Venom or the Hulk, our range will help them perfect the spooky superhero look. Plus, with so many characters to choose from, Avengers is a great group costume option.
Time to assemble the Avengers squad!
What Are The Best
Halloween Films?
Dressing up as a pop culture character isn't the only way to bring some film fun into the day. Instead of attending a party or going trick or treating, you and your family can enjoy a frightening film night with some beloved Halloween flicks.
Check out our top Halloween films for kids:
Hocus Pocus: With the help of a magical cat, kids Max, Dani and Allison must stop a coven of witches from becoming immortal. Expect catchy songs and witch costume goals!
Dear Dracula: A touching tale about the friendship between a shy boy and a kindly Count Dracula. What could go wrong…
The Nightmare Before Christmas: Jack, the Pumpkin King, tries to introduce the spirit of Christmas to Halloween Town in this funny, animated classic.
ParaNorman: With the ability to speak to the dead, young Norman must try to summon all his courage to save his home from a zombie attack.
Once you've selected what to watch, make sure you browse ASDA Good Living's terrifying and tasty Halloween recipe ideas. A film night wouldn't be complete without snacks!