World Book Day is one of the most exciting events of your child's school year. Letting your little one bring their favourite book characters to life and enjoy time dedicated to the joys of reading, the day is a great opportunity for them to get creative.
With so many different characters to choose from, including Harry Potter, the BFG and fairy tale princesses, it's never too early to start costume planning. After all, you don't want to be stitching together an old sheet the night before the event.
To avoid any last-minute scrambles in the fancy dress box and make sure you and your child are well prepared, we've highlighted our top affordable World Book Day costumes.
GO CLASSIC
WITH ROALD DAHL
From The Witches and Charlie and the Chocolate Factory to Fantastic Mr Fox, Roald Dahl's imaginative and hilarious stories are amongst the very best children's books. Thanks to his fantastic (and plentiful!) characters, you and your little one will be spoilt for choice trying to pick just one.
Why not add some humour to the day with our BFG outfit? Featuring cut-off trousers and massive ears, your kid will look just like the snozzcumber-eating giant.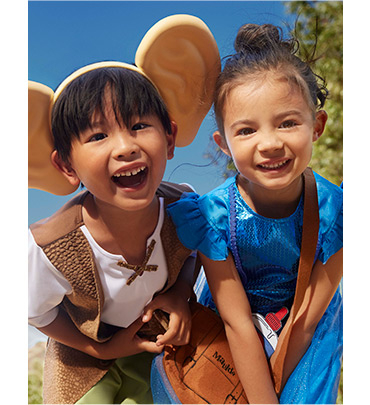 Or, for a child's fancy dress costume you can create with minimum fuss, opt for Matilda. Just pair a blue dress with a red ribbon and finish off with a book. We can't guarantee any special mind powers though!
YOU'RE A
WIZARD, HARRY
Kids and adults alike can't get enough of the magical world of Harry Potter. To help your little one fulfil their dreams of enrolling in the famous Hogwarts School and trying their hand at casting some spells, why not give a wizard costume a go?
Whether they want to be Harry, Hermione, Ron or troublemaker Draco Malfoy, our enchanting costumes will add a touch of magic to their day.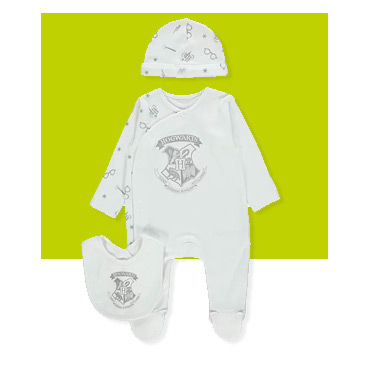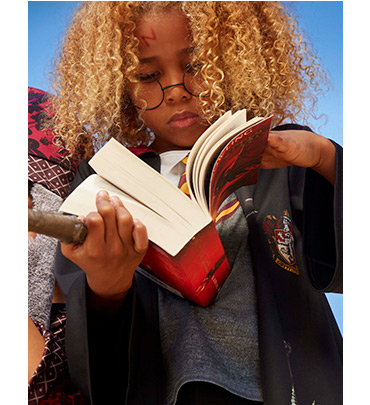 Who says that World Book Day has to stay in school? Get the whole family involved on the 7th March with our adult Professor McGonagall costume and our adorable Harry Potter all-in-ones for tiny tots.
THE WORLD OF
DAVID WALLIAMS
What child wouldn't want to dress up as Joe Spud, the billionaire boy who has everything he could ever want? Well, with our The World of David Walliams costumes they now can. Featuring a holographic money print and embroidered details, they'll feel on top of the world dressed in this creative costume.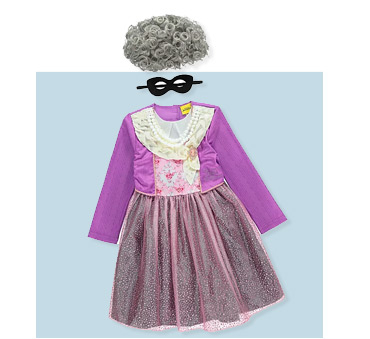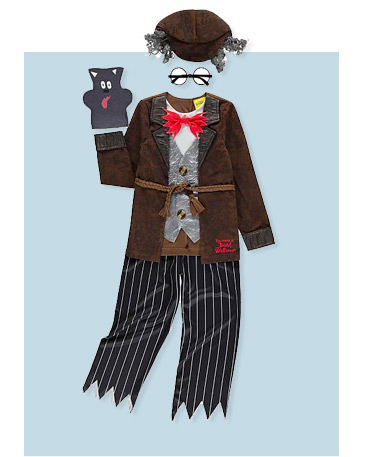 Or, if they've got a mischievous nature, try the entertaining Gangsta Granny or Grandpa's Great Escape outfits. They'll have a hard time keeping a straight face while wearing one of our grey wigs and moustaches.
MAKE WAY FOR ROYALTY
From traditional fairy tales and stories to their favourite Disney characters, give World Book Day the royal treatment with our beautiful prince and princess costumes.
Whether they dance the day away dressed as Cinderella or build an ice kingdom wearing Elsa's gorgeous gown, they'll have plenty of fun acting like a right royal.
To get your little ones ready for fun in the sun, take a look at our Holiday Shop. Featuring essentials like shorts, hats and sandals, they'll be well prepared for warmer weather.