From snow-capped streets and cosy cafes to Christmas markets and feel-good food, there's nothing quite like a winter city break. While you might have thought that the winter months were too cold for exploring, many cities and towns come to life during this time. Plus, you also get to take advantage of all the out of season discounts and crowd-free museums. A win-win!
So, if you're wondering where to go, what to see and (most importantly) what to wear, we've got you covered. Featuring the best locations, the cosiest coats and packing tips, our holiday guide will ensure you and your family plan an exciting trip to help beat the winter blues.
Where Should I Go On A
Winter Break?
If you've set your heart on a winter break, the next step is to decide where to go. Luckily, we've highlighted our favourite destinations to simplify the process. Check them out below:
A Family Trip To Berlin
Don't let the short days and cold climate put you off. Not only is a winter break a budget-friendly time to take your family holiday, but it will also show you locations in a completely new light.
Buzzy Berlin is an enchanting destination that you and your kids are guaranteed to fall in love with. Featuring unmissable Christmas markets, ice skating and tasty treats, you'll have plenty of activities to pack in.
Even so, the temperature can be chilly! Make sure you and your little ones bring your warmest winter coat and a pair of sturdy boots.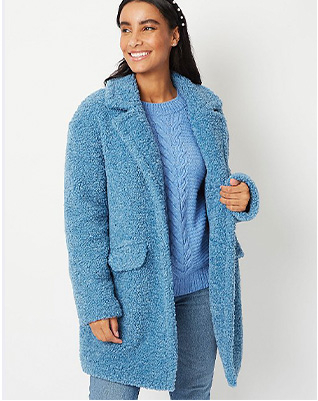 A Romantic
Getaway To Venice
When you have a romantic getaway on the cards, it's easy to opt for the usual go-to location of Paris. This year, why not try something a little different by taking a special trip to Venice?
All the more magical without the hordes of summer tourists, you and your partner can soak up the twinkling lights while feasting on pizza and pasta.
For a dreamy date night outfit, pair a little black dress with a turtleneck top and a wool coat. Elegant and stylish, this look will keep you cosy while you dine.
A Long Weekend
In Barcelona
Although many head to Barcelona in August for its famous city-and-beach offering, it's also a great destination for winter adventures thanks to its dry and crisp climate. While you can probably do without your umbrella, pack accessories like knitted scarves, bobble hats and gloves to ensure you stay snug.
Alongside visiting museums, cathedrals and art galleries, save room for indulgent hot chocolates and warming churros. Delicious!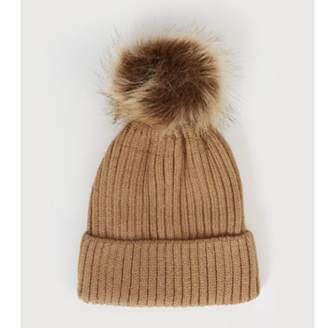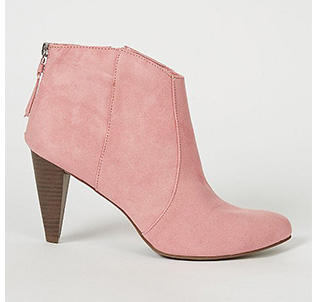 Cities Closer To Home
You don't need to travel far or spend a lot of money to give yourself a well-deserved rest. In fact, there are plenty of UK cities and towns that are ideal for winter getaways.
Whether that's scenic York, historic Durham or lively Newcastle, try somewhere closer to home for an affordable trip that will give you all the perks of a holiday abroad for half the fuss.
What To Wear
For Sightseeing
Wherever you decide to head this winter, sightseeing will be an essential activity. As always, where there are impressive monuments, a picture taking opportunity is never far off. To ensure you look your best for all the family snaps, it's worth considering your outfit in advance.
Even so, it's not as simple as looking stylish; you also need to dress practically. Luckily, jeans are an insulating and timeless choice that will allow you to explore your surroundings in comfort. Team them with a chunky knit jumper and a padded coat for a functional and fashionable look that will have you feeling picture-perfect.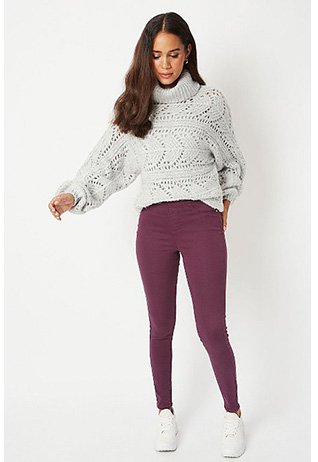 Holiday Packing Tips
Packing for a winter city break can be tricky, especially if you only have hand luggage. While summer dresses and bikinis can be folded up small, jumpers, scarves and ankle boots take up much more room. To master your packing and avoid any additional luggage costs, follow our top tips below: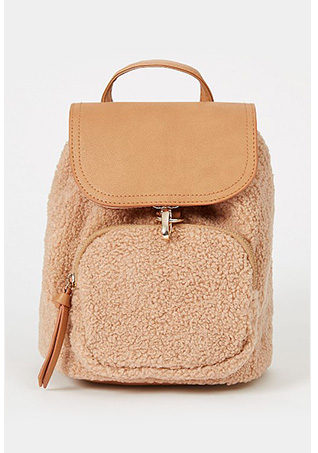 Make A List: Every packing pro knows that the most efficient way to prepare for a holiday is to create a list. This way, you can double-check every item you need to bring. At the end of packing, review your list again to ensure no unnecessary clothing has snuck into your suitcase!
Roll Your Clothes: More space-saving than folding, rolling your clothes is a game-changing technique.
Be Strict: If you don't need it, don't bring it!
Wear Your Wardrobe: A simple way to maximise space is to wear your thickest jumper and jacket for travelling. You might get toasty on the trip, but you'll create extra room in your bag for clothing and toiletries.
Before you head on your holidays, check out our new in collections for women, men, girls and boys. Featuring the latest styles at affordable prices, it's easy planning your winter break wardrobe with our ranges.