The crisp mornings and chilly evenings of winter call for a complete wardrobe refresh. While stocking up on cosy jumpers and insulating coats has become second nature, it can be easy to forget about your footwear. Remember shoes are a key part of seasonal dressing, and we're here to help.
Thankfully, picking the perfect pair of shoes for winter is easier than you might think. From boots and wet-weather shoes to formal options, our winter footwear guide will help you discover functional and fashionable designs for the whole family.
What Shoes Are Best For Winter?
Comfort should be a top priority when you're searching for new footwear. You also need to make sure your shoes are suitable for the season. Fear not, we're sharing our secrets to help you select the best shoes for winter.
Dependable Designs
As well as supporting your feet, winter shoes should also offer more protection than your summer footwear. Whether you're commuting through blustery rain, wind or snow, a dependable shoe is essential in making the journey as pleasant as possible. With this in mind, opt for durable styles you know you can count on such as ankle boots, hiker boots and kids' wellies.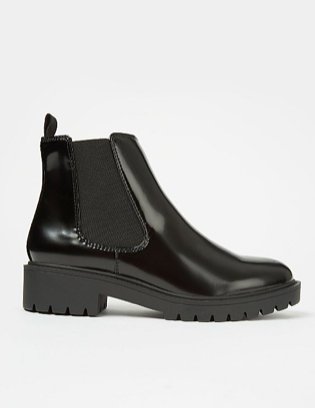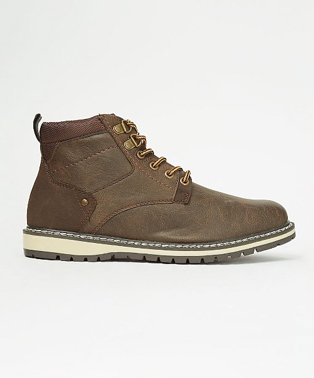 Seasonal Colours
Since cold weather clothes tend to favour dark colour schemes, it's a good idea to keep an eye out for shoes in similar shades. Not only will black and brown footwear blend effortlessly with your existing wardrobe, but the colours will stay looking fresh even in harsh weather conditions.
Winter Footwear For The Family
Discover comfortable and stylish footwear for the whole family, with our rundown of the best winter shoes.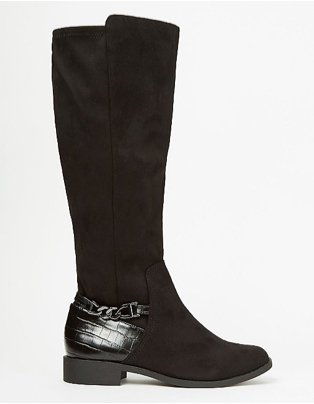 Winter Boots
Pairing with everything from jeans and leggings to dresses, boots are a must in any winter wardrobe. Whether you prefer city-ready ankle boots, hiker-inspired men's boots or cleated styles, there are plenty of options for women, men and kids.
For extra warmth when you're out and about, choose textured fabrics and linings such as suede, shearling and faux fur to keep your toes cosy. You can also have fun with your look by picking trending designs, such as animal print or knee-high boots.
Wet Weather Shoes
Bad weather doesn't need to dampen your little ones' day. Children who love jumping in puddles can stay dry on their adventures with waterproof shoes such as kids' wellies. For maximum protection on rainy days, pick styles with rubber soles for extra grip. This way, they can run, play and splash with confidence.
Kids can also add a pop of colour to their winter wardrobe by choosing bold and bright wellington boots, including ditsy prints and character-inspired designs. Complete their little look with a shower proof kids' coat and they'll be good to go!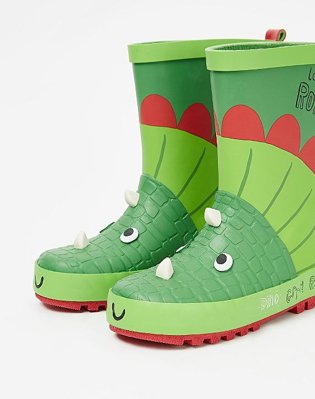 On The Go Trainers
Although they don't offer as much protection as boots or wellies, trainers are more suitable for the colder months than you might expect. Thanks to their gripped sole and flexible shape, they're the perfect pick for icy morning commutes and park walks.
For a sporty look ideal for the weekend, pair mesh trainers with knitted joggers and a padded jacket. Or, for a smart-casual workwear option, team chunky trainers with tailored trousers and a longline coat. Helping you get from A to B in style, trainers are a laid-back alternative to more traditional winter footwear.
Formal Winter Footwear
Giving your footwear a formal update all comes down to choosing the right materials. While canvas and mesh designs are more appropriate for casual occasions, suede and leather shoes will ensure your outfit has a smart and stylish finish.
The same trick also applies to boys' shoes and girls' shoes. For school and formal events, we recommend opting for durable leather school shoes or patent footwear.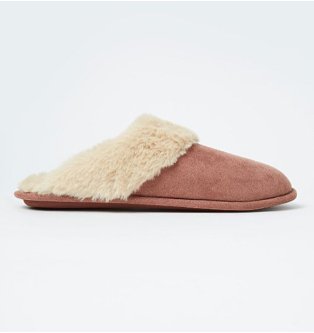 Cosy Slippers
When the temperature starts to drop, it can be all too tempting to stay indoors and get cosy. If you can't face the cold and are searching for footwear that's suitable for working from home and down days, slippers will be your best bet.
From slipper boots and fullback boots to faux fur trim designs, snug slippers will complete your loungewear look and let you relax in style.