Snug, stylish and a must for the colder months, your winter coat is one of the most important items in your wardrobe. From trend-setting padded coats and quilted jackets, to classic parkas and handy raincoats, your seasonal style isn't complete without one.
If you're not sure which coat is right for you, follow our guide. Featuring functional designs that don't hold back on style, discovering the right outerwear will be a breeze with our must-have men's winter coats.
What To Look For In A Winter Coat
When it comes to picking the perfect winter coat for the ever-changing British weather, having a practical approach is essential. Casual sweatshirts and hoodies might look and feel great in mild weather, but during the height of winter you'll need something with more insulation. Keep the following features in mind when tapping into our new-season winter coats.
Wind Proof
Even when the temperature is relatively warm, unexpected gusty winds can make it feel a whole lot colder. Armour your outfit against the winter weather with firm fastenings like poppers and zips. They'll block out the chill and keep you warm without compromising on style.
Showerproof
Whether you're commuting, exploring or hanging out with friends, a showerproof jacket is crucial for drizzly days. Even if you don't use your raincoat as your main winter jacket, having one in your wardrobe will definitely come in handy.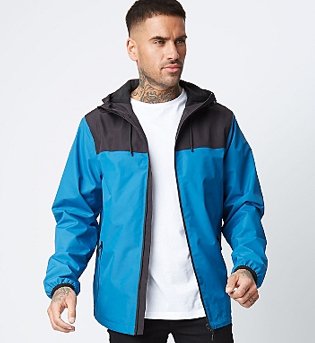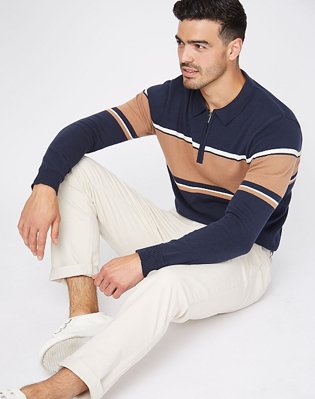 A Good Fit
Your coat may have the cosiest padding in the world, but it won't keep you warm unless it's a good fit. To stay comfortable, make sure your jacket properly protects your arms and torso before heading out into the cold. You should also be able to fit a jumper underneath to ensure you can layer up with ease.
The Best Winter Coats For Men
From padded coats and bomber jackets to quilted designs, we've got the rundown of the best winter coats for men.
1. The Padded Coat
If you want to beat the cold weather in style this season, look no further than a padded coat. Thanks to their insulating design and striking silhouette, padded coats make a functional and fashionable choice for winter.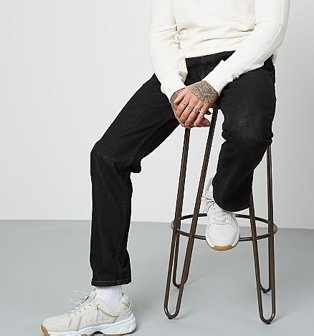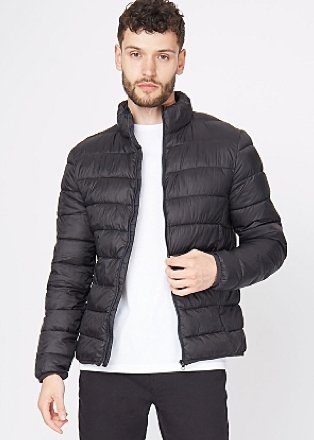 While bold and bright colours are tempting, we recommend choosing a padded coat in neutral tones for maximum versatility. Not only will black, grey and navy coats suit almost every item in your wardrobe, but they'll feel fresh season after season.
For a low-key look that's ideal for down days, wear a black padded jacket with straight-fit jeans, a plain white T-shirt and hiker boots.
2. The Bomber Jacket
Originally created for pilots during the 19th century, bomber jackets are now a casualwear classic. Characterised by a hip-length cut, tight wrist cuffs and a zipper fastening, this easy-to-wear jacket is the ultimate way to see in the weekend.
Although bomber jackets are understated by nature, you can also turn them into statement pieces by pairing them with neutral colours like stone, beige and black.
Or, to keep it relaxed, team your bomber jacket with a striped tee and chinos. Finish off your look with chunky trainers for a stylish and sporty twist.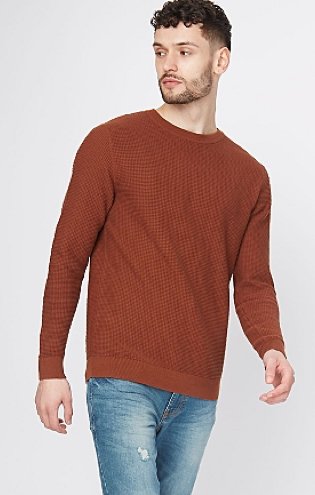 3. The Shower Resistant Jacket
Don't let rainy days dampen your style! Step out in a shower resistant jacket to stay dry and warm when you're on the go. While classic black designs will always be in fashion, you can also add a pop of colour to your winter wardrobe with a chocolate brown or blue jacket.
Since raincoats tend to be more lightweight than other winter designs, you may need to wear extra layers underneath to keep warm in colder weather. Our favourite cosy separates include chunky knitted jumpers, marl sweatshirts and crew neck designs. Remember, you can always use accessories such as scarves and gloves for added insulation.
4. The Quilted Jacket
Winter fashion is all about building new-season layers in practical style, and our quilted jackets are a key player. Designed with your comfort in mind, our quilted jackets trap in the warm air while the textured shell ensures there's no compromise on style. Light enough to be worn with multiple layers, it's one you'll be reaching for over again.
However, quilted jackets are more than just warm; they're also surprisingly versatile. Dress down your jacket with jeans and a crewneck sweatshirt or give it a smart update for work with a button-up shirt and formal shoes. You can even bring some rustic charm to your outfit with brown boots and a cable knit jumper.