From character-themed sets like LEGO Harry Potter and LEGO Star Wars to classic LEGO Friends, it's easy to get in a spin when it comes to picking construction toys. With so many LEGO options to decide between, it can be difficult to know where to begin – especially if you're buying for kids in different age groups.
Luckily, we're here to help with our pick of the top LEGO sets for all ages, including sets for toddlers, preschool kids and older children. Don't forget, you should always supervise kids as they play. Time to get building!
What's The Best LEGO Set?
LEGO sets are a great way to boost coordination, concentration and patience. Plus, they're fantastic for parents looking to keep little ones' busy!
We know that discovering the perfect LEGO set for your child's age group can be tricky. If it's too complicated kids can feel frustrated and unmotivated, but if it's too easy and they can quickly become bored.
To help you strike the right balance and pick a set that's both challenging and enjoyable, follow our recommendations below.
Beginner Builds:
LEGO Sets For Up To 3 Years
With large pieces that kids can easily pull apart and push together, LEGO DUPLO is a toddler-friendly alternative to more advanced designs. To kick start their creativity and inspire hours of fun, try the LEGO DUPLO Classic Brick Box. With more than 80 brightly coloured pieces, this versatile set is full of easy to hold bricks to encourage open-ended play.
Developing their fine motor skills and improving their problem-solving abilities, DUPLO is an excellent introduction to the world of LEGO.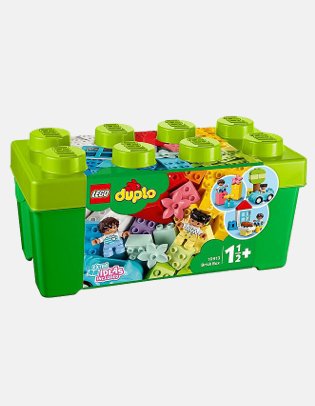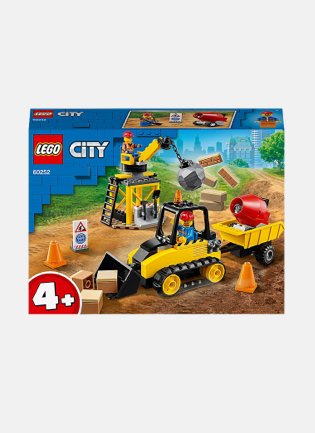 The Next Step:
LEGO Sets For 3 To 5 Years
Although it might feel like you bought their first DUPLO set yesterday, it's not long before kids are on the hunt for a new challenge. If your child is aged between 3 and 5 years and is ready to try more complicated builds, there are plenty of LEGO City sets to explore their imagination.
For a construction toy that will keep them engaged, try the LEGO City Construction Bulldozer Building Set. With a wide range of vehicles and machines to play with, this set is the perfect step up for preschool kids.
Challenging Builds:
LEGO Sets For 5 To 7 Years
Completing a challenging construction is a brilliant way to help children gain confidence. Thankfully, there's no shortage of motivating sets for boys and girls aged 5 to 7 years, including the colourful LEGO Friends collection.
From the Hot Air Balloon Jungle Rescue to the Heartlake City Friends Brick Box, LEGO Friends is full of interesting builds ideal for kids playing with friends, siblings or on their own. Just be prepared to step on a few stray LEGO bricks while they play!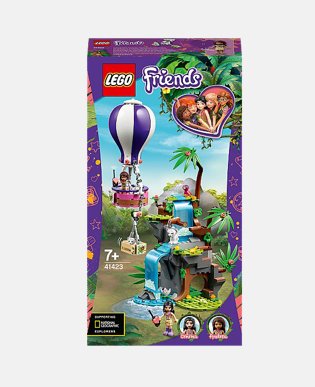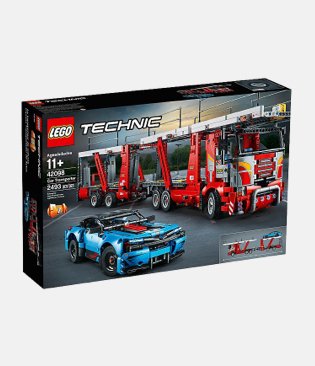 Advanced Builds:
LEGO Sets For 7 Years +
Searching for the next building brick in your child's LEGO journey? Take their playtime up a level with advanced options such as the LEGO Technic range.
For a challenging build they'll want to construct time and time again, try the LEGO Technic Car Transporter. Engaging, rewarding and full of intricate details, this impressive build definitely deserves a spot on display!
The Best Themed LEGO Sets
Whether they reenact scenes from films and TV shows or come up with their own adventures, selecting themed LEGO sets is a wonderful way to help little fans get creative.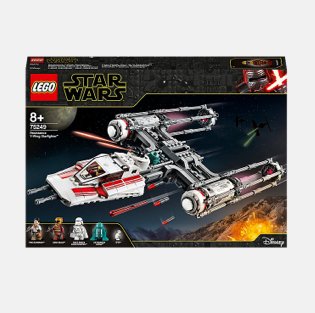 Explore A New Galaxy
Get inspired by the latest Star Wars films with a LEGO Star Wars set. From building Anakin's Jedi Interceptor to constructing their very own Stormtrooper helmet, there are plenty of action-packed options to transport them to new galaxies.
Help little ones construct a Resistance Starship or challenge older kids with the Death Star Cannon set. The possibilities are endless!
Make Playtime Magic
There's no better way to add a dose of magic to their playtime than with LEGO Harry Potter. With construction toys featuring all of their favourite wizarding characters, encouraging their imagination will have never been easier.
Budding wizards can also double the fun by wearing themed Harry Potter character clothing as they build.