If you're counting down the days to your next holiday, you're not alone – trust us! The good news is you don't need to spend a fortune or take a long journey to escape from your usual routine. There are plenty of fun and affordable ways to relax and unwind, all from the comfort of your own home.
From refreshing your outdoor space with garden furniture and camping equipment to having rainy day ideas at the ready, our top tips for planning a stress-free staycation will ensure your holiday from home feels just as exciting as a traditional trip away.
Why Plan A Staycation?
A staycation (a stay at home vacation) is a holiday spent at home and around your local area. Saving you time and money, staycations can be even better than pricey alternatives abroad. You don't need to be sinking your toes into the sand to enjoy those holiday vibes!
A Stress-Free Choice
As much as we love exotic getaways, we could do without the hectic packing and travelling. The great thing about staycations is that they're totally stress-free. There's no last-minute panic trying to find your swimsuit, no worrying about baggage allowances and no forgetting essential travel documents. You can simply wake up and slip seamlessly into your holiday – the dream!
A Budget-Friendly Option
Staycations let you experience all the fun of a classic holiday without the price tag. It doesn't take much to recreate the feeling of rest and relaxation of a summer holiday, closer to home.
How Do You Plan A Stress-Free Staycation?
Get ready to unwind with an ice-cold drink (or two!) with our top tips for planning a stress-free staycation.
1. Tidy Away Your Home Office
Switching to holiday mode can be difficult when you're planning a staycation. If you're working from home, we know it's all too easy for makeshift offices to take over living rooms, kitchens and even bedrooms.
To give yourself a well-deserved rest from work, pack away your laptop and office essentials. Out of sight, out of mind – in theory anyway!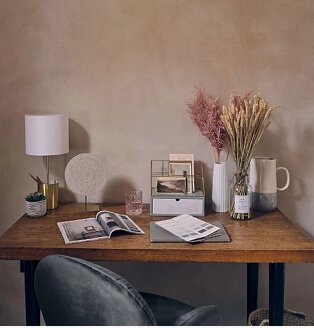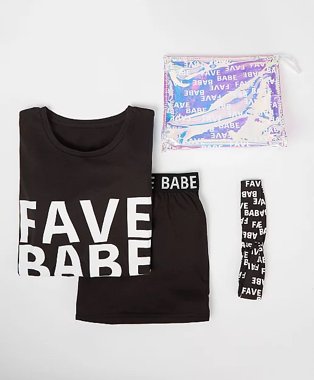 2. Change Up Your Routine
A holiday should be a welcomed break from your usual routine. To separate a typical day from your dreamy holiday try shaking up your schedule before your break starts.
Always wanted to eat breakfast for dinner, spend all day in your pyjamas or watch your favourite box-sets late into the night? Now's your chance! Refreshing your routine is a simple way to separate everyday life from holiday fun.
3. Prep Your Outdoor Space
Fresh air is one of the best ways to relax and unwind. You might not be soaking up the sun in a tropical paradise, but there are still plenty of ways to get your outdoor space ready for blissful moments.
To prep your garden or patio for morning coffees and family BBQs, dust off your garden furniture and string up twinkling outdoor lights. Don't let the rain dampen your day – just set up a gazebo to weatherproof your garden.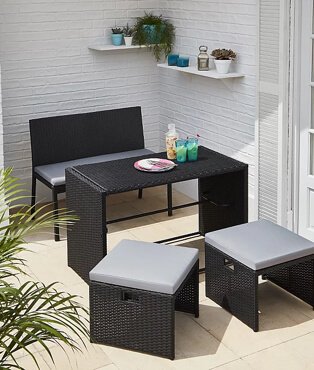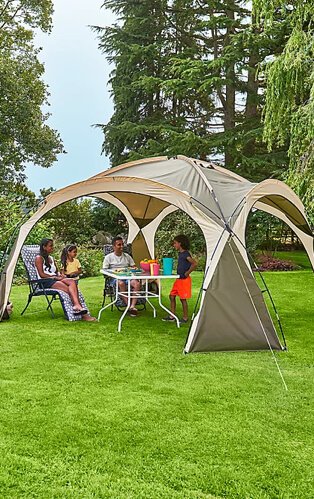 4. Keep Kids Entertained With Camping
We know how tricky it can be getting little ones to put down their screens. This becomes even harder when they're spending more time than usual at home. Thankfully, we've got just the activity to take them away from the TV and into the garden – for a while at least!
For a mini adventure they're sure to love, create an at-home camping experience. From roasting marshmallows over a fire pit to telling scary stories and getting cosy with sleeping bags, cushions and throws, a home camping trip is the perfect activity for all ages.
5. Have A Rainy Day Plan
There's one holiday feature that's inevitable no matter your location: checking the weather forecast! While we'd love to promise sunshine everyday, it's a good idea to have a few rainy day plans prepared just in case.
Whether you get baking, organise a movie marathon or set-up an arts and crafts session with little ones, prep some fun-packed plans so not even a thunderstorm will rain on your parade.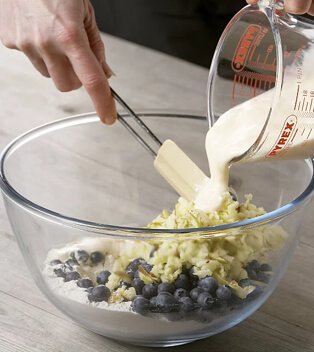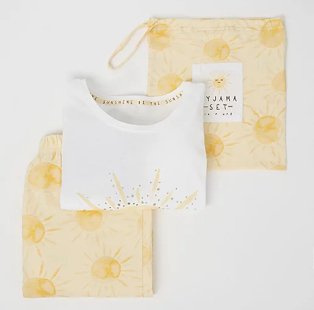 6. Remember To Relax
Sometimes the best plans are no plans at all. After a busy few months, there's nothing better than catching up on TV shows, reading books and listening to podcasts in super-soft pyjamas. Those extra hours will help you finish your staycation feeling rested, recharged and ready for the next challenge!