Unisex nursery décors are quickly becoming a popular choice for many parents-to-be. Giving traditional pink and blue themes a contemporary update, unisex furnishings also provide a more gender-neutral environment for your little one to grow up in.
From gender-neutral nursery colours and baby bedding to decorative extras, baby feeding and baby changing accessories, our guide is full of unisex nursery ideas to help you create a peaceful place for your baby to sleep and play.
Picking The Right Unisex
Nursery Colours For Your Child
One of the most exciting parts of decorating your baby's nursery is choosing a colour scheme. As well as giving their nursery a distinct theme, a coordinating colour palette also encourages a calming atmosphere. Plus, no matter your child's interests, unisex nurseries can easily be updated as they grow.
Even so, since pink and blue nursery themes are so familiar, it can be difficult to know where to begin when it comes to picking other colours. To discover gender-neutral nursery inspiration, check out the following ideas:
Stylish Safari
For a playful alternative to traditional nursery décor, go for a safari nursery theme. Using a combination of warm-toned neutrals and green and yellow accents, this theme is a fantastic gender-neutral option.
Thanks to safari décor's natural vibe, you also have plenty of opportunities to get creative with animal-print bedding, safari baby toys and botanical prints.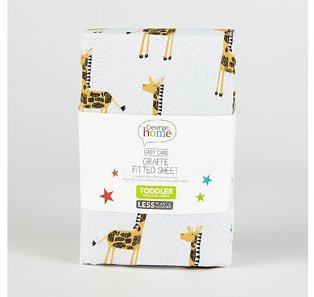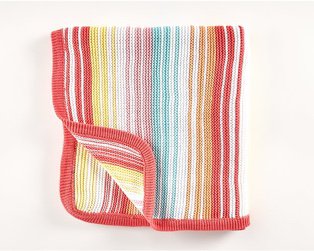 Pastel Perfection
Soothing and stylish, there's a reason why pastel pink and blue are such popular nursery choices. With this in mind, why not experiment with other pastel tones such as yellow, lilac and peach?
Not only will these subtle shades inspire the same comforting mood, but they're also ideal for creating a unisex nursery.
Modern Makeover
If you're searching for a contemporary and cool unisex nursery colour scheme, look no further than grey, cream and white. Simple and streamlined, this chic combo is a quick and easy way to give your baby's nursery a modern makeover. To bring texture and depth to the décor, accessorise with chenille baby blankets and knitted shawls.
Luckily, there's no shortage of unisex baby clothes in white and grey designs, meaning you can match your baby's all-in-ones to their bedding!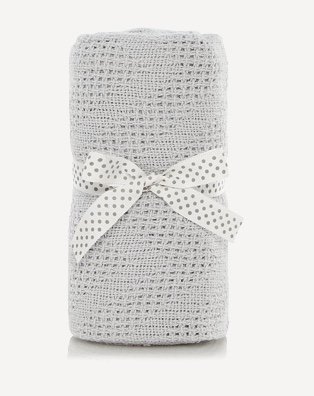 Gender-Neutral Nursery Essentials
While picking the perfect colour scheme is an important first step in preparing your baby's space, you also have to ensure their nursery includes all of the essential sleeping, changing and baby feeding accessories.
Baby Bedding Basics
Sleep is the golden word for newborns and their parents! To make sure your little one enjoys a peaceful night's sleep, spend some time creating the right sleeping set-up. As well as choosing a safe and comfortable Moses Basket or cot, don't forget to invest in a good-quality baby monitor to help give you peace of mind while they rest.
To follow a unisex theme, opt for plain or patterned baby bedding in white, grey or green. Paired with a wicker Moses Basket or a wooden cot, you'll have a stylish and snug bed for your baby.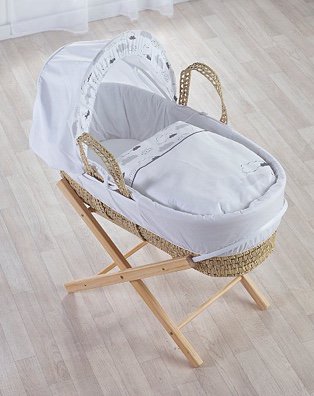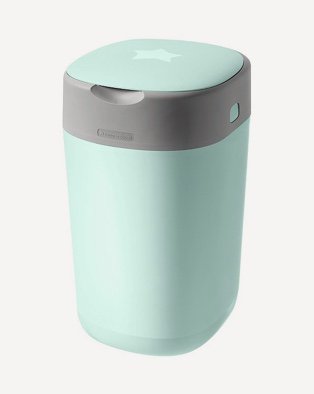 Changing Must-Haves
While you can't escape nappy changing duties, you can ensure you have all of the baby changing accessories to make it a fuss-free experience. Must-have items include a changing mat or towel, wipes and a nappy disposal system. If you have enough space, dedicate a specific section of your little one's nursery for safe and hygienic changing.
A spacious changing bag is also useful for when you need to change your baby on the go. For a unisex design, choose on-trend monochrome prints in timeless styles such as spots and stripes.
Baby Feeding Accessories
Just like sleeping and changing your baby, feeding your little one similarly requires a handful of key accessories. If you're breastfeeding, items such as breast pumps, nipple shields and a nursing pillow will help keep things as comfy as possible for you and your child.
Or, if you're bottle-feeding, don't forget to stock up on multiple baby bottles, so you always have a clean one close by! A bottle steriliser and a bottle warmer will also let you stay prepped and ready for mealtimes.