Get ready to grab a rose and a box of chocolates; Valentine's Day is just around the corner. While spending time with your loved one is what the occasion is all about, half the fun is creating a show-stopping Valentine's Day look.
Whether you're planning an action-filled adventure, a romantic meal out or a cosy night in, we have plenty of outfit suggestions to steal your heart this Valentine's Day, including the best
jumpsuits
,
dresses
and casual combos.
The Date Night Dress
A romantic meal with your partner is a classic Valentine's Day option. Luckily, this is also the easiest outfit to plan. No matter the vibe of the restaurant, the only item you need to look and feel fabulous is a little black dress.
Timeless and elegant, an LBD can be styled up or down with ease. Team it with chunky boots and a jumper for a low-key look or ooze sophistication in block heels and a blazer.
As with all special dates, staying comfortable is key. This is where supportive lingerie, like shapewear, comes into play. Giving you a boost of confidence, shapewear briefs and bodysuits will also keep you comfy all night long.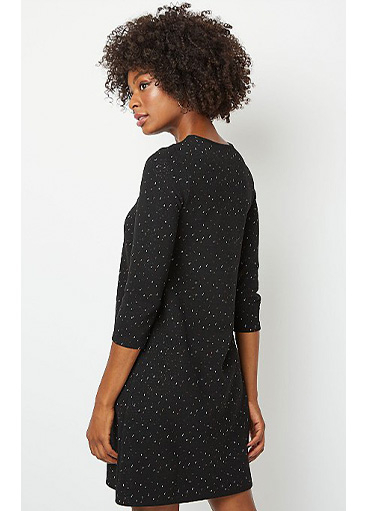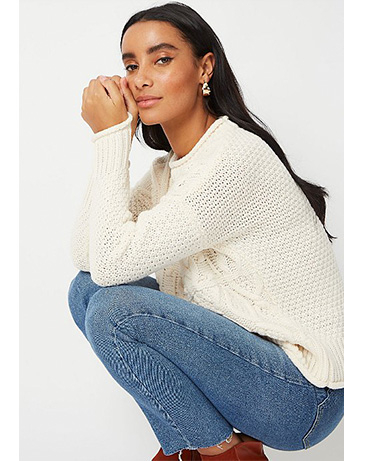 The Out & About Outfit
Valentine's Day is a great excuse to try something a little different. Remember, the wackiest plans often turn out to be the most enjoyable! Whether that's a pottery painting class, rock climbing or rollerblading, an activity-based date will mix up your usual routine and give you memories for years to come. However, if you're on your feet all day, you're going to need an outfit that's effortless to wear. With this in mind, we recommend loose-fitting jeans and a cosy jumper.
The ultimate casual outfit for your day of fun, pick a fashionable chunky knit jumper and light wash jeans to give your look an edge.
The Cosy Night In Combo
If you and your partner prefer pyjamas and takeaways to formal outfits and restaurants, a cosy night in makes the ideal Valentine's date.
As well as snuggling up in matching couples pyjamas, make sure your living room is as inviting as possible with super-soft throws and cushions.
Lighting a few scented candles here and there is another lovely way to set the mood for your relaxing evening. Vanilla, jasmine and lavender are our favourite soothing scents!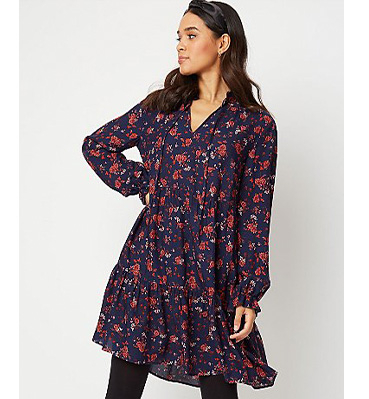 The Palentine's
Day Get-Up
Spending time with your friends this Valentine's Day? This gives you a brilliant opportunity to be brave with your outfit choices. From jumpsuits and midi skirts to wide-legged trousers, treat your friends to a statement look worthy of Palentine's Day.
Since 2020 is all about dark floral patterns, tick off the trend in a dark floral jumpsuit. Pair it with white trainers, hoop earrings and a padded coat to dress to impress this Palentine's Day.
Valentine's Day
Gift Inspiration
If you're struggling to find a special gift for your special someone, check out our Valentine's and Palentine's gift inspiration:
Valentine's Day Gifts For Him
Valentine's Day presents don't need to be big or expensive to show that you care. Something as simple as writing a thoughtful card or baking some heart-shaped biscuits is a wonderful way to surprise your loved one on the 14th February.
Or, if you fancy going down the novelty route, slogan socks are a fantastic themed Valentine's gift for him.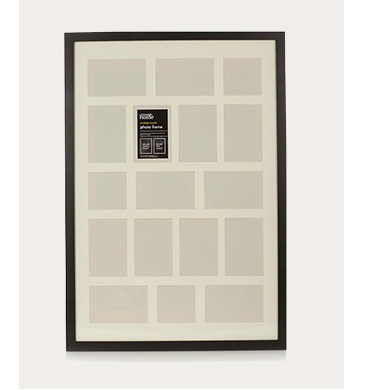 Valentine's Day Gifts For Her
While jewellery and flowers are both beloved Valentine's gifts for her, you don't have to stick to tradition when you're searching for a present she'll treasure.
Why not plan a unique activity, like a romantic scavenger hunt? Letting you get creative with entertaining clues and precious memories, this activity is sure to make this Valentine's Day the best one yet.
As well as hiding photo frames with pictures of the two of you, you can also include candles, chocolates and small accessories for her to discover.
Palentine's Gifts For Friends
There's nothing better than spending a relaxing evening with friends. To help them kick back in style this Palentine's Day, gift them some gorgeous nightwear.
From nightdresses and dressing gowns to pyjamas and velour loungewear, this present is also the perfect excuse for a film night. All you need to do now is stock up on snacks!