During the festive period, the number one question on your colleagues' lips is what to wear to the office Christmas party. While most work dos suggest a dress code in the invite, striking the right balance between professional, fashionable and festive is harder than it looks.
Plus, since your co-workers only see you in your weekday wardrobe, there's even more pressure to dress to impress in a standout outfit.
To ensure you scoop up all the office style points this Christmas, simply follow our party dressing guide. From little black dresses and accessories to casual Christmas jumpers, we have outfits for any and every Christmas party, no matter the venue.
Black-Tie Events
If you've been waiting to make a festive and fabulous entrance, a black-tie event is the perfect opportunity. Whether you turn heads in a sequin blazer, a party dress or a metallic jumpsuit, now's the time to play around with this season's most popular styles.
Whatever outfit you decide on, make sure you can rewear it later down the line. Thankfully, the festive period isn't short of celebrations to attend, so your little black dress is sure to find another outing!
You can also make your party outfit appropriate for everyday dressing by throwing on a cuddly cardigan or chunky knit jumper. Simple!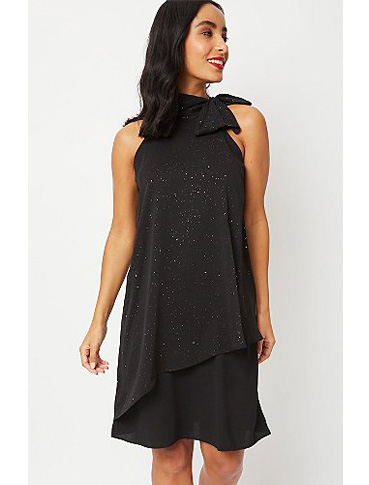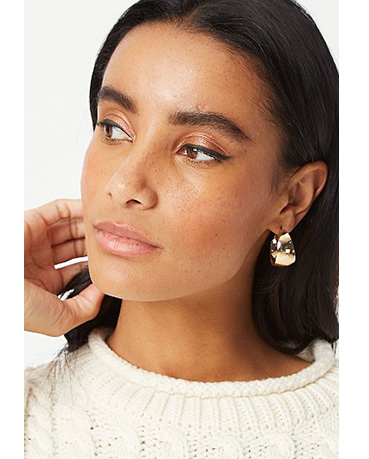 After-Work
Office Parties
Not all office parties are glitzy occasions. In fact, it's common for work dos to take place in the office itself. As well as having to fit all your extras in your work bag, you also won't have time for a total outfit change before the event starts.
When you're pressed for time, simplicity is key. To quickly jazz up your workwear for a festive bash, we recommend making the most of accessories.
All it takes to give your work blazer a party twist is a pair of statement earrings or a chic hair accessory, like some pearlescent hair slides.
Casual Christmas Lunches
If your office party consists of popping out during lunch for a festive meal, you'll want a casual and Christmassy outfit to suit the occasion. Comfy and cool, you can't go wrong by pairing a Christmas jumper with jeans.
Even so, just because you're wearing a Christmas jumper doesn't mean your outfit can't be fashionable too. Style up your look by adding knee-high boots and an on-trend teddy coat.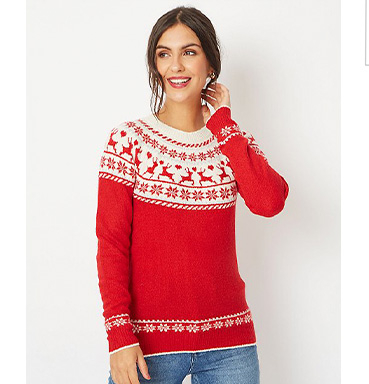 Sit Down Dinners
Not quite as dressy as a black-tie event but more formal than a quick lunch, sit down dinners are a tricky dress code to master. Since only your top half will be on display, concentrate on finding a flattering top first. Whether that's a patterned blouse, a camisole top or a black polo neck, wear a style you already know suits you to feel fantastic all night long.
When it comes to your bottom half, there's no top that a pair of black skinny jeans won't suit!
Now that you've decided on your ultimate party outfit, check out our office party do's and don'ts to ensure you can walk into work on Monday with your head held high!
Do… Say Hello To Someone New
Office Christmas parties are a great excuse to talk to different teams and introduce yourself to people you may not have met before. While this can be intimidating, it's a good idea to set yourself the challenge of getting to know at least one new colleague before the end of the evening. This way, you'll have even more co-workers to catch-up with over lunch.
Do… Say Thank You
Chances are the office party planners have had to juggle their normal workload alongside organising the event. To make sure they know you appreciate all their hard work, grab them on the night to say thank you or send a quick email the next day.
Don't… Be Late
As with any work event, being fashionably late just won't cut it. Take note of what time the party is kicking off and turn up punctually. This tactic also means you get first choice on all the Christmas party nibbles!
Don't… Forget Your
Secret Santa Gift
If your work is organising a Secret Santa gift exchange, don't be the person who forgets their present. If you're famous for being forgetful, set a reminder on your phone to buy (and bring!) your gift.