Gone are the days when women's workwear meant a grey suit and a pink shirt. From midi skirts and dresses to blazers and boots, the possibilities of what to wear in 2020 are endless. While this extra choice means you get to enjoy experimenting with different combinations, it also makes refreshing your workwear a little more complicated.
To help you give your office outfits a New Year update, we've highlighted everyday essentials and easy to wear looks. Whether you need casual, smart-casual or fashionably formal attire, our guide will have you covered.
Workwear Basics
Every work wardrobe needs a handful of staple pieces. After all, good-quality basics are the basis of every successful outfit. Check out our top five items below:
The Throw On And Go Dress
No matter how prepared you feel the night before, getting ready on Monday morning can be a rush. For an outfit you can throw on and go while you're doing your hair, choose a comfortable work dress.
The ultimate low-effort item, a dress requires minimal accessories to keep it looking fresh. Luckily, 2020 is all about loose and flowing designs. This means you can tick off your tasks without feeling restricted by bodycon styles.
Even so, air-conditioned offices can be on the chilly side. To beat the cold, layer with a polo-neck top or pick a long-sleeved dress.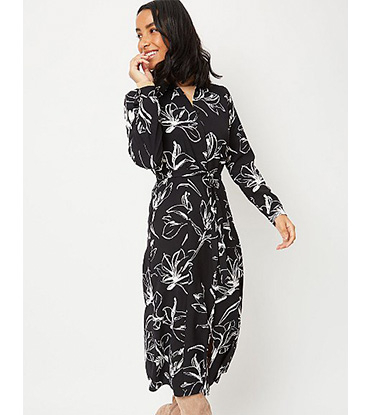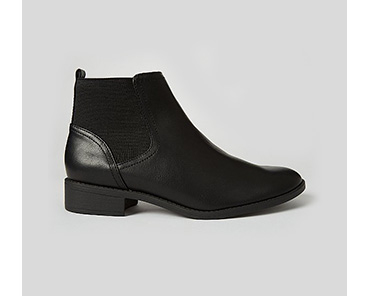 Anytime Ankle Boots
For an office dress code that's too smart for trainers but too casual for heels, ankle boots are the ideal option. Pairing perfectly with everything from dresses and trousers to jumpsuits and skirts, durable ankle boots will see you through the rest of the winter.
For a timeless choice, we recommend opting for black Chelsea boots. Versatile and trendy, they're sure to put a spring in your commuting step.
The Business-Ready Blazer
If you're looking to dress to impress, you can't go wrong with a blazer. Sophisticated and stylish, a blazer instantly smartens up your attire for important meetings.
Want an outfit that shows you mean business? Team a blazer with tapered trousers or a midi dress to transform your nine-to-five look.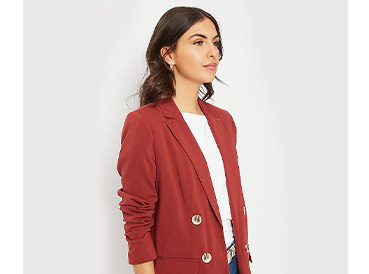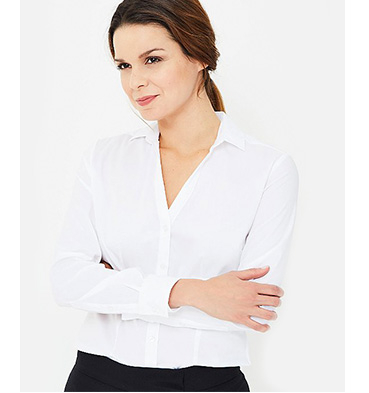 A Simple Yet Stylish Shirt
Sometimes the simplest clothing we own is the most stylish. This is certainly true when it comes to white shirts! While specific patterns and prints come in and out of fashion, you can guarantee a flattering white shirt will be a classic choice for years to come.
Whether you wear it with blue jeans, a maxi skirt or colour-pop culottes, this item offers you a blank canvas to get creative.
For a new season twist, try pairing your white shirt with statement hair accessories, like an embellished headband.
Winning Winter Coats
A padded coat might be brilliant for weekend adventures, but work calls for something stylish. Thankfully, 2020 is full of winter coats to revitalise your workwear, including trench coats, formal coats and double-breasted designs.
The trick to making sure your coat becomes a lasting investment is choosing a neutral design, like black or beige. This way, your outerwear will look on-point season after season.
Easy-To-Wear Work Outfits
Don't let your work's dress code dampen your workwear daydreams. Find out how to stay stylish while following the rules with our three outfit suggestions:
Cool & Casual
If you work in a casual office, it's tempting to get stuck in the routine of wearing jeans every single day. Instead, mix things up by coupling a chunky knit jumper with wide-legged trousers.
Effortlessly cool and comfy, this outfit will be pulling in compliments left, right and centre.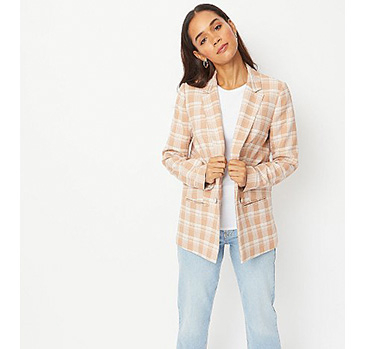 Stress-Free Smart-Casual
If the phrase "smart-casual" fills you with dread, you're not alone. Notorious for being the most difficult dress code to master, smart-casual has many workers puzzled.
This is where your blazer comes into play. Style it with cropped jeans and a blouse, and you'll be good to go.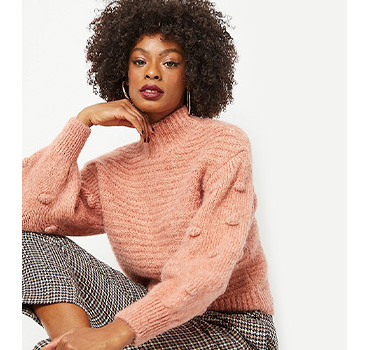 Fashionably Formal
Think formal clothing has to be boring? Think again. For a New Year spin on formal attire, pair a midi dress with heeled knee-high boots.
From flattering wrap dresses and animal print designs to dark floral dresses, smart workwear has never looked so stylish.