Instantly giving your home a festive update, nothing says Christmas like a show-stopping Christmas tree. We know that decorating a tree that looks both seasonal and stylish is often easier said than done – especially if you want to improve on last year's creation!
Thankfully, our expert's guide to decorating your Christmas tree is full of theme ideas, bauble inspiration and seasonal style tips to ensure your tree shines merry and bright.
How To Pick The Perfect Christmas Tree
Before decorating, it's important to focus on the basics and choose the right tree design for you and your family. Whether you want a small or a large tree, a pre-lit or a snowy pine finish, discover how to pick the perfect Christmas tree with our golden rules.
Choose A High-Quality
Artificial Tree
Your tree needs to be sturdy enough to withstand everything from ornaments and homemade decorations to Christmas crackers and chocolate treats. Not only will investing in a high-quality artificial tree provide a strong foundation for decorating, but it will also last year after year. Key features to look out for include durable metal stands and flexible hinged branches.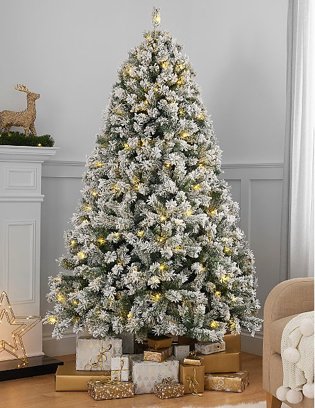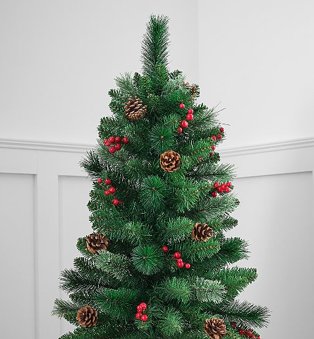 Consider Space & Size
For a beautiful and balanced festive display, check that the size of your tree matches the size of your room. 6ft trees are ideal for large living rooms and kitchens, while half Christmas trees, table trees and petite designs are a great option if you're short on space.
Fluff & Shape Branches
To help your artificial tree look as lifelike as possible, make sure you fluff and shape the branches after assembling it. Start by separating each branch and fanning out the pine needles before bending individual branches to fill in any gaps.
While this task may be a little time-consuming, the results will be more than worth it for a realistic and natural-looking tree. Turn up the festive tunes, grab a toffee nut latte and it will be done in no time!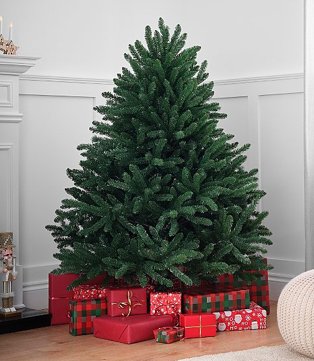 Step-By-Step Tree Decorating Guide
Designing a traditional tree or wanting to create something unique for Christmas 2020? Unwrap our step-by-step tree decorating guide for the very best Christmas decorations, lights and themes. For extra festive points, make sure you decorate wearing a Christmas jumper!
Pick A Festive Theme
As tempting as it is to start decorating straight away, it's a good idea to decide on a colour scheme in advance. For a contemporary look go for glittering golds and rose golds or sparkling silvers and whites. If you like to keep things classically festive you'll love our selection of festive reds and whites.
If you're decorating with family members or housemates, remember that you may need to compromise on colours!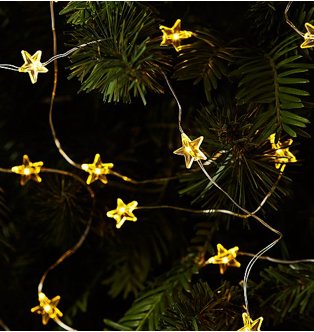 1. Arrange Christmas Lights
Arranging Christmas lights can seem like an overwhelming task – especially if your tree is 6ft tall. For a fuss-free plan of action, wrap string lights around the bottom branches before moving upwards. Warm white string lights will help you achieve that special seasonal glow.
Stuck for time? For an equally impressive alternative invest in a pre-lit Christmas tree – no one will ever know the difference!
2. Add Baubles & Tree Decorations
A merry activity for the whole family to bond over, accessorising your tree with baubles and ornaments (and of course chocolates) is the ultimate hallmark of the season. To ensure your tree is both festive and fashionable, opt for Christmas tree decorations that will complement your overall theme.
Why not arrange statement baubles alongside homemade creations for a charming and personalised touch? Don't forget – finishing your design with a twinkling tree topper is also a must!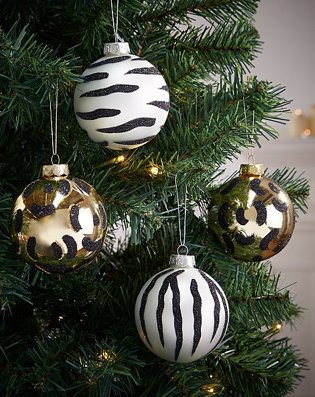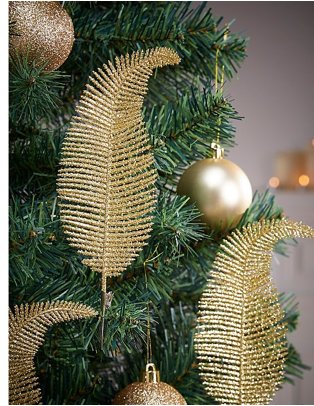 3. Layer Your Look
'Tis the season to get extra! If you want to level-up your Christmas decorations pay special attention to the position of your ornaments. As well as evenly spacing your decorations, try using different sized baubles to add depth and variety to your design. You can also layer and cluster decorations for a stylish and contemporary vibe.
There's no time for tree-drama this year so take care when building yours. Ensure the heaviest ornaments are placed on sturdy branches near the bottom of the tree to prevent any breakages.
4. Spread The Magic
For a home that feels just as festive as your Christmas tree, deck the halls with Christmas room decorations. From garlands and Christmas candles to elegant ornaments, decorative extras will ensure your home looks seasonal and snug for all the celebrations.