Spring is here, and it's filled with new beginnings, fresh blooms and gorgeous warm weather. As you prepare for your new bundle of joy, why not incorporate some of that springtime cheer into your baby's nursery décor? From dreamy colour palettes to beautiful baby nursery furniture, our blog is here to inspire you with ideas to create the perfect space for your little one.
Flower Power
Nothing says spring like fresh floral prints. Why not freshen up your baby's nursery with some gorgeous floral wallpaper? Choose a soft and delicate print to create a calming and soothing environment for your little one. If like us, you can't get enough of beautiful blooms, compliment nursery décor with a floral sleep bag and other charming accessories.
Pastel Hues
Soft pastel colours are the perfect choice for a spring-inspired nursery. Use light shades of pink, blue, yellow, or green to create a serene and tranquil space for your baby. Explore our nursery accessories for gorgeous details to brighten up your little one's space.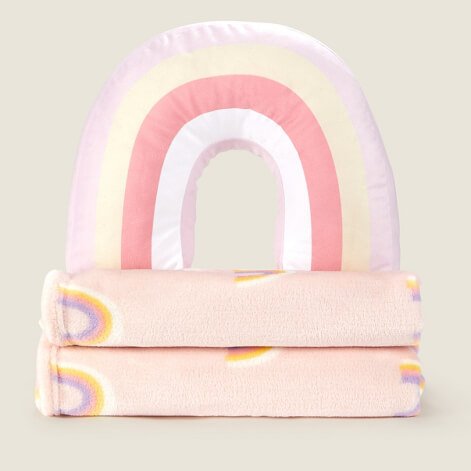 Spring-Themed Bedding
Add a touch of playfulness to your baby's room with some super-soft spring-themed bedding. From bright animal prints to soft floral tones, we've got plenty of choice across our kids' bedding range to ensure your little bundle of joy has a restful night's sleep.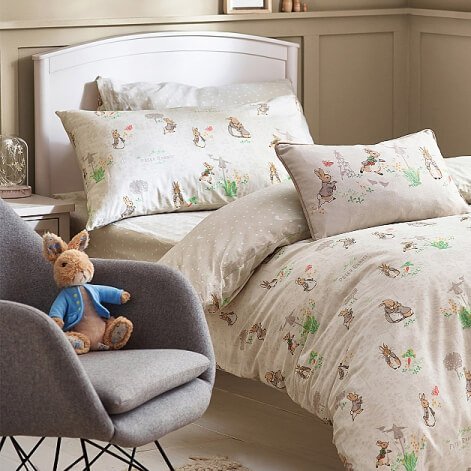 Nature-Inspired Wall Art
Looking for a way to brighten up your nursery walls? Adding botanical prints or animal illustrations can bring a playful pop of colour to your baby's room. Stick with pastels or go for a more vibrant choice to create the perfect look for your little one's space. Browse our wall décor for inspiration!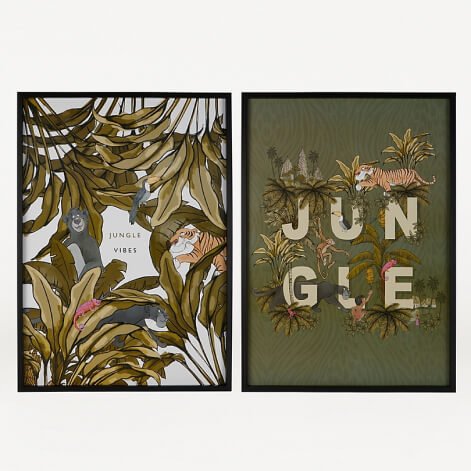 Rustic Accents
Rustic accents like wooden cots or cotbeds are a great way to add warmth and texture to your baby's nursery. They also look fab with springtime décor like floral arrangements and botanical prints.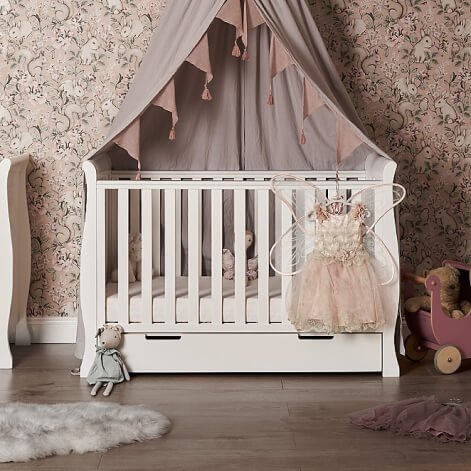 A Spot Of Greenery
Bring a soothing touch of calming nature into your baby's nursery with potted plants or hanging greenery. Our artificial plants are the perfect solution, as they require little-to-no maintenance. Be sure to place them out of reach of your little one!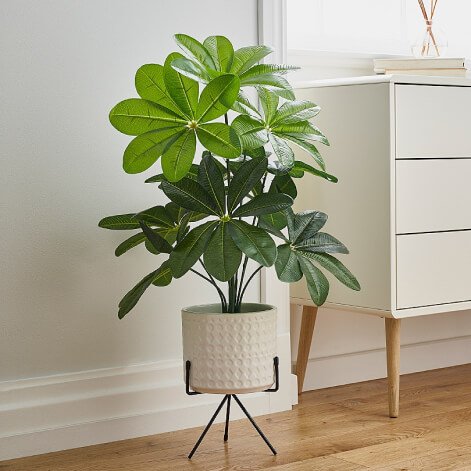 Soft Lighting
Create a calm and soothing atmosphere for your baby with soft home lighting. A warm-toned lamp or a string of fairy lights will add a little touch of magic to any nursery. Your little stargazer is sure to feel enchanted!
Add Some Texture
Create a warm and cosy haven for your little one with soft textured rugs. Plush picks in pastel shades are sure to add a springtime charm. And, they're a brilliant way to map out a soft space to place your baby's changing unit!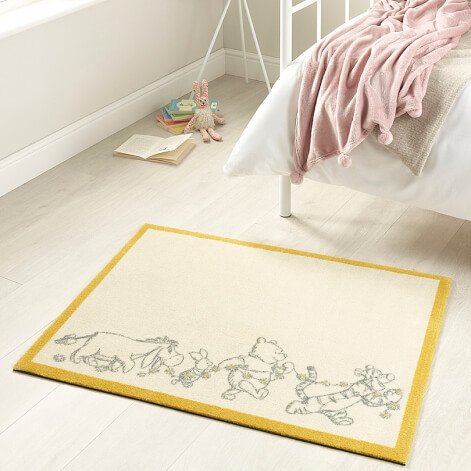 Personal Touches
Incorporate personal touches like cute family photos or hand-made artwork, to make your baby's nursery feel like home. These little details will add warmth and love to the space, making it a cosy spot for your little one to learn, play and grow.