The Easter Bunny is back and it's time to get prepped with our excellent Easter ideas! From testing their cluck at the classic Easter egg hunt to getting tiny hands messy with Easter art and crafts, find all the inspo right here.
Whether you're rounding up mini chicks or adult roosters, with so much fun on the radar, the whole gang will want to get involved!
Fun Easter Crafts
There are oh-so-many Easter crafts you can get stuck into to make this wholesome celebration one to remember! From paper crafts to awesome egg hunts, we've got plenty of exciting activities to get your gang of bunnies hopping with joy! Scroll below and get inspired…
Easter Egg Decorating Ideas
It's not quite an Easter celebration without decorating some Easter eggs! Before getting messy, make sure an adult is free to supervise little one's at all times. This also gives parents and older siblings the chance to re-discover their creative side and it's pretty therapeutic too.
Simply pop the kettle on, boil your eggs and then allow them to cool before the decorating fun begins!
Paint your eggs and adorn them with stickers or glitter – whatever takes your fancy. Be sure to dig out the arts and crafts box for all the goodies…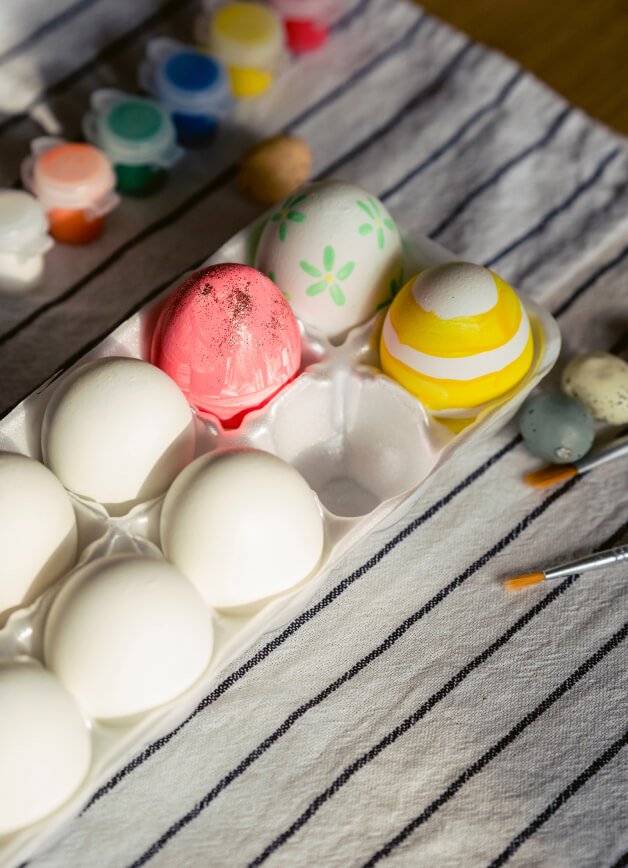 Adventurous Egg Hunts
Keep mini explorers busy with an awesome egg hunt. Hide chocolate eggs around the house and garden and let the adventure begin!
Pop a few toys, colourful socks and sweet stuffed animals amongst their eggs for an unexpected treat. For older children, create puzzles to solve with some handy clues to get their masterminds ticking…
Don't forget to award the winner a well-deserved prize!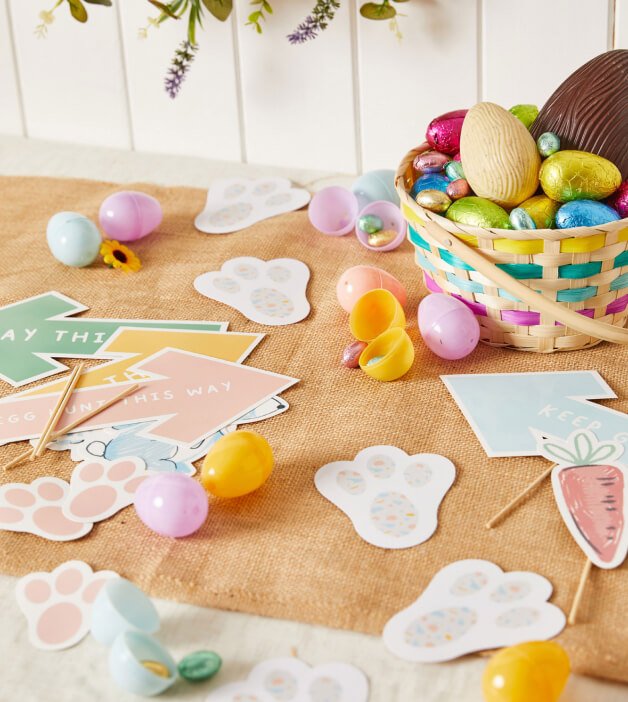 Build An Easter Basket
Another fun Easter craft idea for kids is making or decorating an Easter basket. Flowers, feathers and mini chicks – stick them to the outside of your basket to make a creation to be proud of.
Bonus: it's also the perfect home to store all the goodies they collect on their egg hunt and even makes a thoughtful Easter gift for someone special.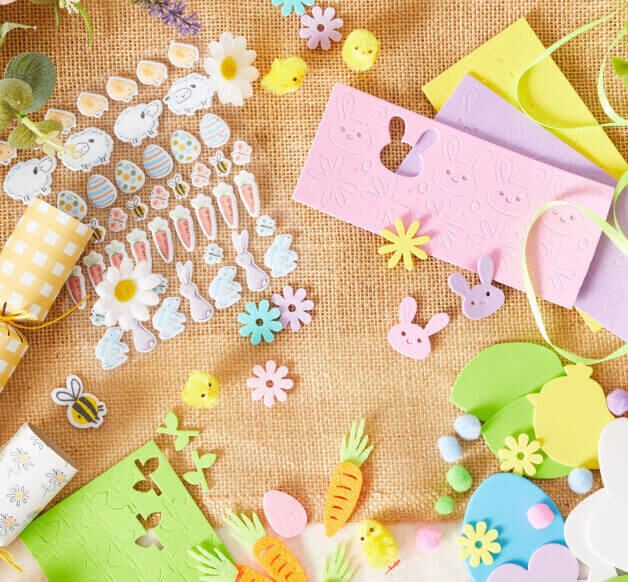 Bunny Ear Headbands
Transform into the Easter bunny and make a bunny ear headband. Grab an existing hair accessory and use pipe cleaners, pom-poms and felt to decorate.
Create your headpiece in classic white and pink or get creative with bold and bright colours. Whatever style you're going for, these cute headbands are perfect for Easter parties and egg hunts alike.
Paper Plate Chicks
Make use of bits and bobs you have at home and make a cute paper plate chick. Lay the paper plate flat, grab some yellow paper and googly eyes and you'll have a mini friend to accompany you on egg hunts or to decorate your home.
Bunny Treat Jars
There's no doubt your little bunnies will have managed to collect a sweet treat (or two), so why not create a cool place to store them?
Paint or decorate small jars with bunny ears and faces, then fill them with Easter treats for a charming Easter craft to remind them of a wholesome day spent together.
Top tip: use empty pasta or jam jars to keep your eco-conscious creds going.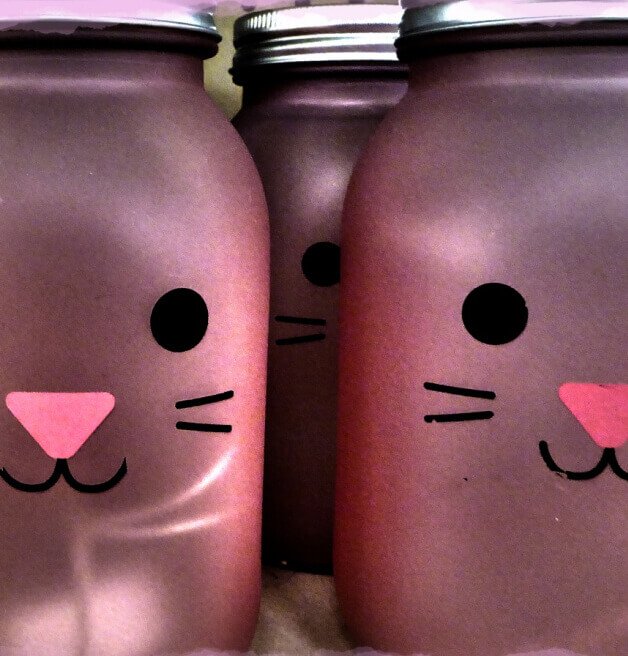 Easter Wreath
Welcome guests with a beautiful spring-inspired wreath displayed on your front door. Pick up a kit or use a foam wreath and decorate it with plastic eggs, artificial flowers and other Easter decorations.
And ta-dah there you have it – a truly unique piece of wall décor. You can even hold a competition and present the best wreath with a fabulous prize.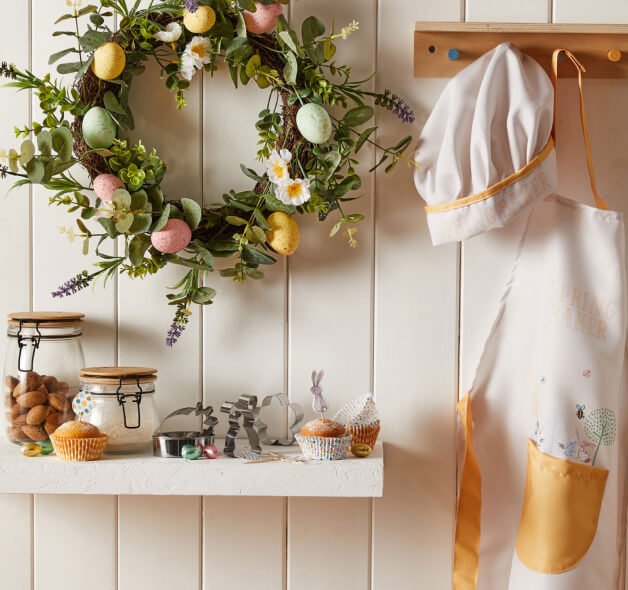 Carrot Treat Bags
As it turns out, every little bunny needs their carrot fix! Make a cone with orange paper, fill it with sweet treats or mini toys, then add green tissue paper to the top to create a colour-popping carrot-shaped treat bag.
It might not be one of their five a day, but it's destined to put a smile on your little one's face!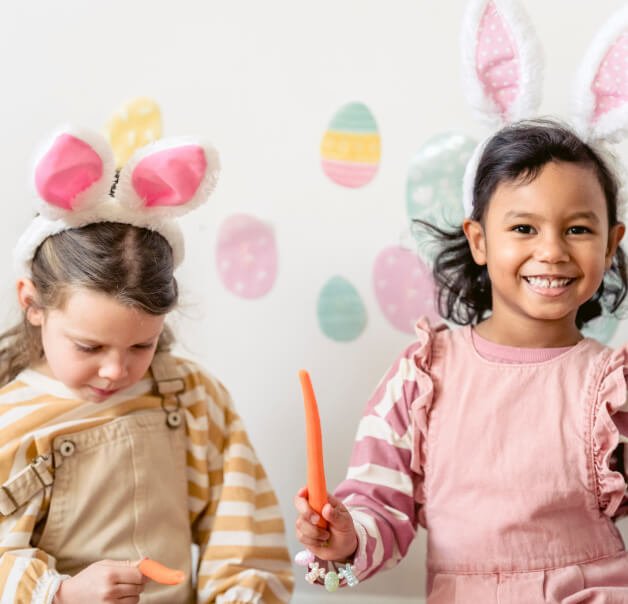 Egg And Spoon Race
Ready, steady, go! There's no better way to round-up the Easter weekend than with a traditional egg and spoon race. Encourage the entire family to get competitive, and unless you're on Easter tidy-up duty – there's no excuse not to take part! This long-adored game is a great way to get little humans moving while working on their hand-eye coordination (steady…!).
The entire family can get into the Easter spirit with playful bunny ears. And, once you've crowned your champ keep the fun in full flow with exciting outdoor toys.