Whether you want to look after the environment or save money, our guide is full of easy ways to be more eco-friendly. From making green fashion choices to batch cooking with slow-cookers and using up leftovers (even vegetable peelings!), the following changes can make a big difference both to your bank balance and to the world.
Eco-Friendly Food Tips
Tried, tested and loved Meat Free Mondays? Discover even more tips for making your kitchen as sustainable as possible:
Grow Your Own
As well as being a fulfilling hobby, growing your own vegetables is also a practical way to reduce spending and cut your carbon footprint. Luckily, you don't need a large outdoor space or a greenhouse to get into gardening.
Whether you opt for radishes and cherry tomatoes or spring onions and spinach, there are plenty of vegetables that thrive on a sunny windowsill. You can even get all hands on deck by letting your kids grow herbs like rosemary, basil and parsley. Brightening your view and filtering the air in your home, a windowsill box is a brilliant first step towards a greener lifestyle.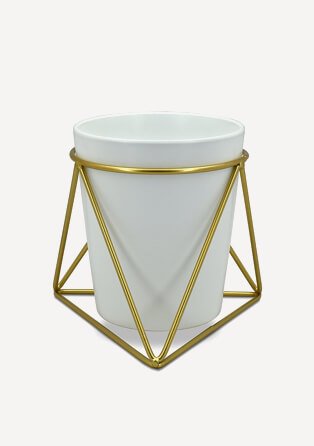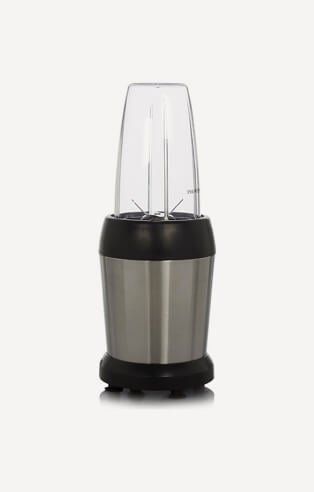 Leftover Recipes
Compost bins and food recycling bins are a great way to dispose of leftover food sustainably. However, there's another (more delicious) path you can take for some vegetable peelings: pesto! From carrot tops and beetroot tops to leafy greens that have seen better days, certain unassuming vegetable peelings can be transformed into pesto with a little assistance from a blender.
To get started, use a hand blender or a small jug blender to pulse your carrot tops. Next, throw in your choice of herbs, hard cheese, lots of olive oil and a sprinkling of nuts or seeds. Then simply blend until smooth. Mix it through pasta or drizzle it over roast veg for a delicious and nutritious family meal. Easy!
Batch Cook
Another tactic to cut down on waste is to batch cook meals. As well as being a budget-friendly way to feed your family, you'll also save yourself time later on in the week. This is where kitchen appliances such as slow-cookers really come into play. Helping you cook curries, stews and chillis with ease, slow-cookers free up your hands to let you get on with other tasks while the evening meal bubbles away.
When cool, portion your food into airtight kitchen storage containers before popping them in the fridge or freezer for a quick mid-week meal. Job done!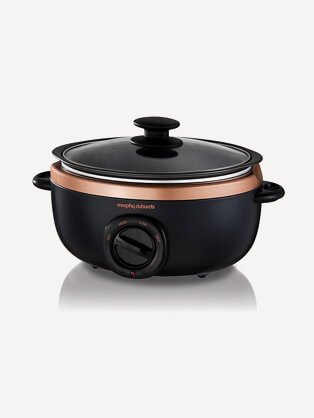 Stay Sustainable & Stylish
Going green isn't just about the food you eat; it also involves the clothes you wear. For inspiration on how to improve your clothing consumption, try the below ideas:
Count On A Capsule Wardrobe
If you've previously overlooked a capsule wardrobe, now's the time to reconsider. Focusing on a handful of good-quality, easy-to-wear clothes, capsule wardrobes encourage you to make the most out of every item you own. Instead of rifling through piles of clothes every morning, you get to pick from a more streamlined, stylish and sustainable selection.
Making getting ready in the morning a breeze rather than a mission, a capsule wardrobe will show you the versatility of core items like everyday jeans, blazers and shirts. Oh, and they lead to much less laundry – result!
Choose Green Fashion
Making informed decisions about the clothing you buy is part of supporting a sustainable future. However, the right choice isn't always straightforward. To help you discover more about eco-friendly fashion, we've outlined our George For Good sustainability policies, including a commitment to more sustainable cotton.
A Green Home
Flex your eco-warrior muscles by making your home just as sustainable as your diet and wardrobe.
Save Energy
We're all occasionally guilty of leaving on lights or turning up the heating while wearing shorts and a strappy top. As well opting for an eco-friendly energy provider, add cosy accessories to your home to stop you feeling the cold in the first place. Think super-soft throws on sofas and insulating rugs to give warmth to hardwood floors.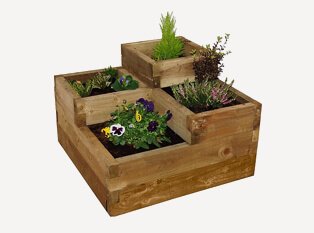 Support Local Wildlife
Wildlife is key to the ecosystem of your area. To do your bit and help encourage those all -important birds, bees and pollinating insects, accessorise your patio with local plants and flowers in sturdy plant pots. Kids will also love trying to spot all the different species that visit your plants!
Find out more about our sustainability practices at George Cares.