Time to dust off your vampire cape and perfect your pumpkin carving skills; Halloween is right around the corner! While All Hallows' Eve might be a little different this year, there's no reason why you can't plan a spooky and spectacular event for you and your family.
Thankfully, enjoying the occasion at home can be just as fun as trick-or-treating. From the very best Halloween costumes and decorations to family-favourite films, discover how to celebrate Halloween at home with our guide.
5 Ways To Enjoy
Halloween At Home
Homebound celebrations can be a refreshing change since they allow you more time for costume planning and taking the pressure off hosting. Spending Halloween at home is a wonderful way to bond with your family and introduce little ones to the event.
Plus, with the 31st October falling on a Saturday this year, you can dedicate the whole weekend to scary stories, tasty treats and frightening films without worrying about bedtimes.
1. Look The Part With Halloween Costumes
Whether you prefer frightening costumes, cute kids' Halloween costumes or subtle and stylish outfits, Halloween is all about looking the part – even if you're relaxing at home.
To prevent the last-minute scramble through the dressing up box, we recommend planning your costume in advance.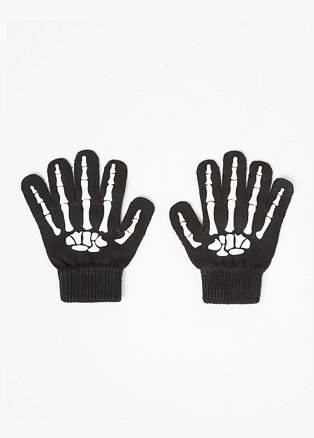 If you have older children, encourage them to come up with a fancy dress theme, whether that's pumpkins, Disney characters or DC Comics superheroes.
Or, for a traditional and terrifying look, transform yourselves into a family of zombies. All you need to create this costume is some ripped trousers, a torn T-shirt and Halloween accessories. Letting you make the most of what you have lying around at home, this costume is a great way to repurpose old clothing.
2. Set The Scene With Halloween Decorations
Spooky decorations are the secret to success when you're organising Halloween at home. For a ghostly atmosphere, cover furniture with tattered white sheets and towels. Inspiring an eerie environment, sheets will also protect furniture from getting stained with fake blood.
Other tricks to help set the scene include accessorising side tables with fake spiders and playing a spine-chilling soundtrack. From I Put A Spell On You to Monster Mash and Ghostbusters, the right playlist will ensure you and your family get into the Halloween spirit.
3. Plan Halloween Games & Activities
Trick-or-treating may be a Halloween tradition, but there are plenty of games and activities to enjoy from the comfort of your own home, including apple bobbing, scary stories and Cluedo.
For an activity that will captivate kids and adults alike, try pumpkin carving! Work together to create the scariest pumpkin possible or turn it into a competition to see which family member has the most imaginative design. Just remember to watch over young children to ensure they safely prepare their pumpkin.
4. Prepare Spooky Food
One of the best things about staying at home for Halloween is that you can experiment with new and exciting food.
From toffee apples and grape eyeball punch to pumpkin hummus, there's no shortage of spooky and scrumptious food to try.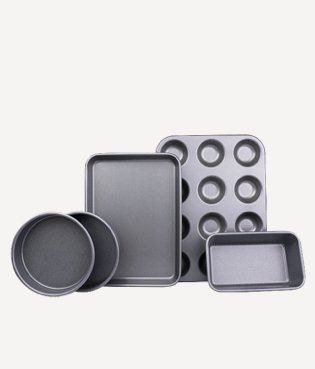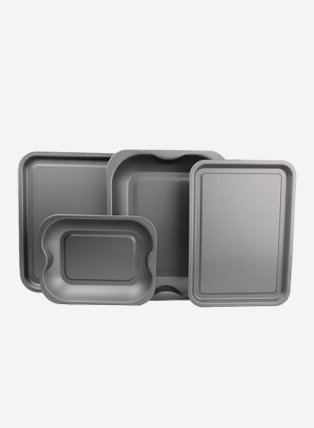 Kids can also join in the fun with Halloween-themed baking. Go simple with spider-decorated biscuits or help them unleash their inner star baker with elaborate cupcake brains. As always, non-stick bakeware is a must to make cleaning up as fuss-free as possible.
Whether you whip up snacks or organise a sit-down meal, try serving your treats on matte black tableware for a terrifying yet trendy touch.
5. Set-Up A Movie Marathon
Take advantage of spending Halloween at home by planning some quality family time. For a cosy evening activity, cuddle up for a frightening film night of Halloween classics. From Hocus Pocus and Dear Dracula to ParaNorman, there are plenty of child-friendly options to keep you entertained.
Since film nights are all about getting comfy, stay on theme with super-soft Halloween clothing and Halloween pyjamas. A movie marathon is also the perfect opportunity to tuck into all those Halloween bakes!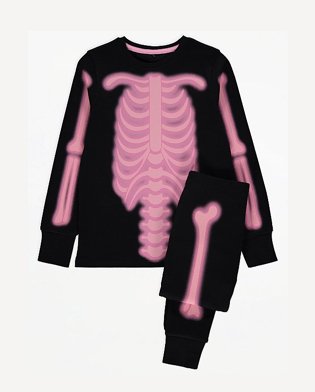 For more Halloween 2020 inspiration, don't miss our baby Halloween costumes, including newborn Halloween outfits for baby boys and baby girls.