We love our denim, but we're with you – picking the perfect pair of jeans can feel like a challenge! After finally finding your favourite fit, you're going to want to make the most of them.
Whether you live in skinny jeans or you're all about wide leg designs, our guide on how to look after your jeans will help you give your dream denim the treatment it deserves.
How To Look After Your Jeans
Where would we be without our jeans? Effortlessly cool and versatile, jeans are the foundation of every stylish wardrobe. From wearing black high-waisted jeans to the office to kicking back in slouchy mom jeans, there's a design for any and every occasion. Scroll down to discover how to keep your denim in tip-top condition for longer.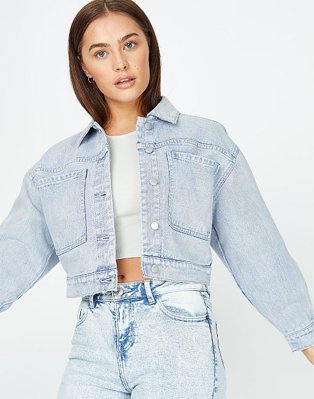 1. Wash Your Jeans Less Often
We're always looking for ways to cut down our laundry load! Luckily, if you want to prolong the life of your jeans, washing them less is a great place to start. As a general rule, we recommend washing your jeans once every 10 wears. Depending on the season, you might want to clean them slightly more or slightly less – it's totally up to you!
You can also apply this rule to the rest of your denim collection, from denim jackets and shorts to denim dresses.
2. Tackle Individual Stains
No matter how careful we are, stains are inevitable – especially if you love condiments like us! If your skinnies end up with a smudge, try to resist putting them in the wash. Instead, use a damp cloth with mild soap to remove the mark. This way, you'll also get to stick to your new slim-lined laundry routine.
Remember, cleaning individual stains can help lengthen the lifespan of your knitwear as well. A few quick dabs and you're good to go!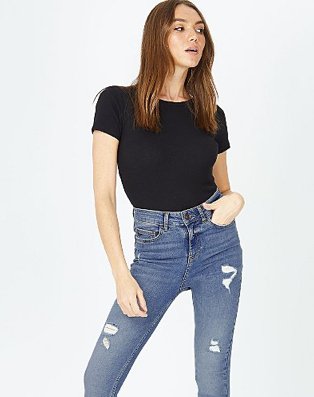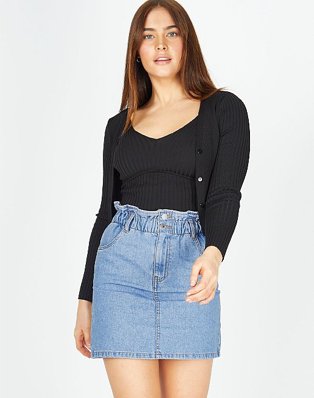 3. Wash Denim On A Cold Cycle
Whatever the occasion, denim's usually the answer. As a wardrobe essential, it's important your denim stays looking its best for as long as possible. When it's finally time to wash your jeans, put them on a cold cycle of either 20 or 30 degrees.
Protecting against any shrinking and bagging (the worst!), cold water keeps your jeans the colour you know and love. Low-temperature washes are not only kind to your jeans, but they're also kind to the planet – a win-win!
4. Turn Your Jeans Inside Out
We can't get enough of faded denim – but only when the design's intentional! To stop your jeans from losing their colour, turn them inside out before washing them. This tried and tested trick also helps prevent the dye from running into the rest of your clothes.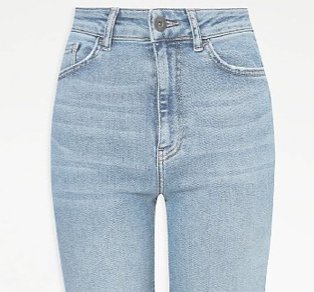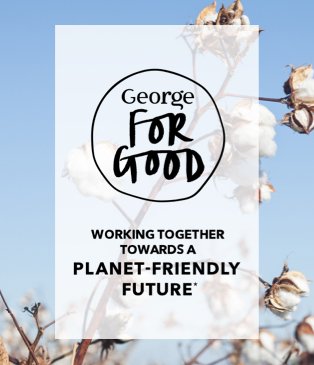 5. Let Your Denim Dry Naturally
When you're on a busy schedule, it can be all too tempting to throw your washing into the tumble dryer. Did you know? This can do more harm than good – oops!
For an eco-friendly alternative, hang up your denim to line-dry. The stretch and fit of your jeans won't be affected and you'll be saving energy where it matters. There's more than one way to look after the planet – and we're all for it! Discover exactly how we're making a change with George for Good.
6. Make Do & Mend
We all have a pair of jeans that's gone from fashionably distressed to falling apart. Next time you spot a rip in your jeans, embrace your inner sewing guru by stitching them up yourself. If you're unsure where to start, there are plenty of online tutorials for easy denim mending techniques. You might even find a new hobby to enjoy!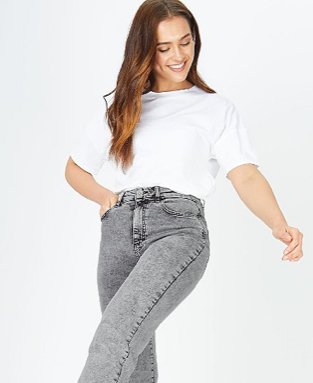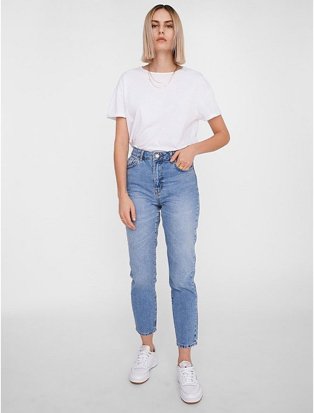 7. Discover Your Dream Denim With George
The clothes we want to take care of are the ones we look and feel our best in. Here at George, we've got plenty of trending denim just waiting for you to try! From 70s-inspired wide leg jeans and minimalist straight jeans to timeless skinny styles, check out our women's jeans and men's jeans to discover your perfect pair.