Take your home décor knowledge to the next level and discover all things rugs with our top tips to styling rugs at home. From the best types to the right positioning and how to clean them, we've got everything you need to know about decorating with rugs.
What Are The Best Types Of Rugs?
1. Large Shaggy Rugs
Shaggy rugs are a favourite in many homes and it's not hard to see why! A staple of versatility and comfort, large shaggy rugs come in all shapes, styles and materials. From wool to crushed velvet and cotton, shaggy rugs complement all flooring types, including hardwood and tile.
Whether you're shopping for a rug for the living room or for the bathroom, a shaggy rug is a safe bet. Their adaptability makes them a quick and easy way to add warmth and comfort to your home. They're so cosy they might convince you to ditch your slippers and go barefoot!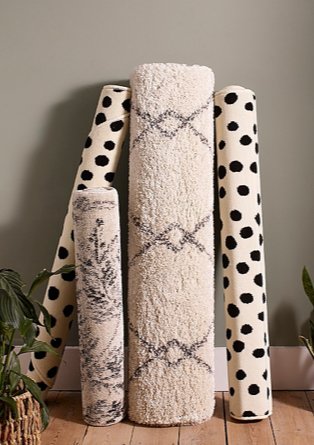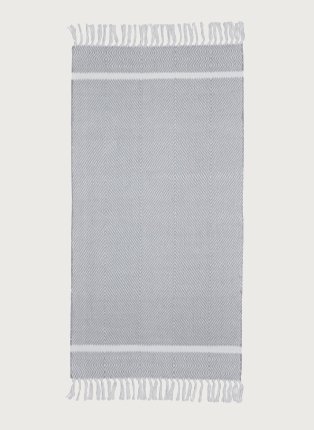 2. Tassel Rugs
Also known as fringe rugs, tassel rugs split opinions within the carpeting community. Either you love the frilly details or you're yet to be convinced. Here at George, we're obsessed with all things tassel and here's why…
Adding something a little different to your décor, tassel rugs are a great way to get creative and explore boho-chic home decor. Choosing tassels that contrast the rest of the rug helps the carpet to stand out and can complement other accessories, such as lamps and curtains – because who doesn't love getting playful with different colour palettes?
3. Patterned & Geometric Rugs
A patterned rug can either become the focal point of a room or blend in with its surroundings – it all depends on the décor!
When opting for a minimalist room with neutral palettes, a bold geometric rug could be exactly what you need to give your space a statement twist.
If you're searching for a rug to go into a room that's already full of character, then it's a good idea to pick a pattern or colour that fits in with the theme. This way, the rug won't clash with any bold and bright ornaments or wall features.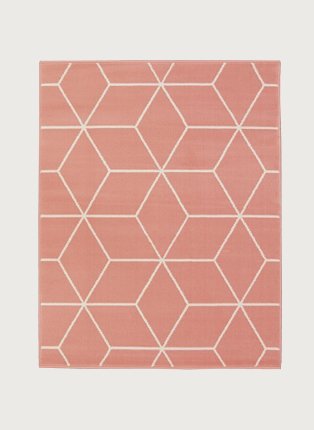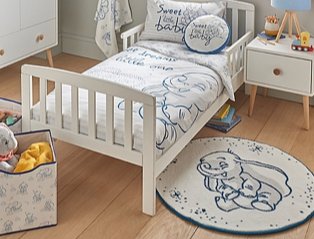 4. Kids' Rugs
While your rug revival is in full swing, don't forget about the kids' bedrooms! Turn their floorspace into a playful reminder of their favourite Disney characters with our range of character rugs. From Dumbo and Bambi to Minnie and Mickey Mouse, you're sure to find something to brighten their space.
What Is The Best Rug For Living Rooms?
When it comes to choosing the perfect rug for your living room, there's a lot to consider. The size, style, colour and texture are all key things to bear in mind. It's also important to think about what you want the rug to add to your space.
If you want a living room rug made for cosying up with loved ones and keeping your feet warm, then a large shaggy rug is ideal. You can also make coffee and side tables pop by placing a subtle geometric rug underneath them.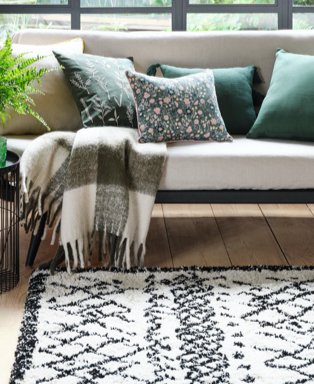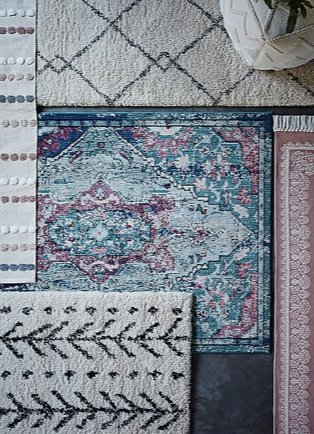 Can You Have Two Rugs In One Room?
Absolutely! When paired correctly, there's no limit to the number of rugs you can have in one room. The key is finding rugs that work in harmony with each other, as well as complementing the other decorative features in the room.
If you're looking for rugs to add to a sleek and modern kitchen then pairing black with white rugs is our dream duo. We follow the same rules for hallways and living rooms. Basically, as long as the two rugs balance each other and the surrounding décor, then there's no limit to the number of rugs you can have – space permitting, of course!
How To Clean A Rug
Rugs attract dirt – it's just a fact. Luckily, we've got plenty of tips and tricks to keep your rug looking brand new.
1. Use a hoover and give your rug a good shake to remove as much dirt as you can pre-soaking
2. Grab a suitable carpet shampoo (yes, that's a thing!) and patch test it on your rug to check for discolouration
3. Wash and scrub your rug outside – on rainy days your bathtub makes a good alternative
4. Find a dry area to air the rug as it dries, making sure it's completely dry before taking it down
5. For a little extra finishing touch, spritz it with a fabric spray in a light, fresh scent