Picking the right lingerie is key for everyday comfort. As well as making sure your clothes sit properly, well-fitting bras and knickers can also improve your posture and your confidence.
Even so, finding the perfect lingerie can feel overwhelming – especially when you're faced with countless designs, from T-shirt bras and strapless bras to Brazilian briefs and mini knickers.
Whether you're choosing your first bra, refreshing your underwear drawer or if you just want to know more about caring for your bras and briefs, we're here to help with our lingerie guide.
Choosing The Right Bra
A good-quality and supportive bra can reduce back pain and make day-to-day tasks easier. Discover more about choosing the right bra with our top tips.
1. Measure Before You Buy
Your bra size can change from year to year. For this reason, it's important to measure yourself regularly to ensure your bra offers maximum comfort and support. Tell-tale signs that you might need to invest in a new bra include wrinkling in the cups, a band that rides up and cup spillage.
If you don't feel confident measuring yourself or if you're buying your first bra, you can also get fitted professionally to find the correct size.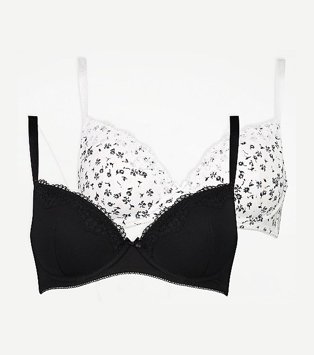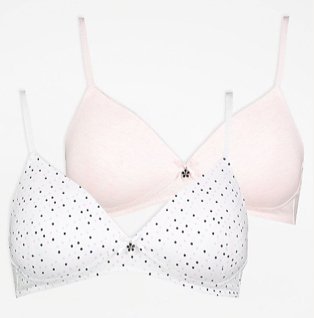 2. Stock Up On Your Favourite Styles
The average bra lasts for around six months to a year. With this in mind, we recommend stocking up on your favourite style, whether it's an underwire T-shirt bra or a non-padded bra. You can never have too much of a good thing! Having a few of the same design also means you don't have to worry about your washing schedule.
3. Care For Your Bra
Properly caring for your lingerie will help lengthen its life. Since most bras tend to be made from delicate fabrics like lace, satin and cotton, it's a good idea to wash your lingerie by hand or put it on a cold and gentle wash cycle.
To preserve the fit of moulded bra cups, simply reshape them after washing. Drying your lingerie flat is also a must!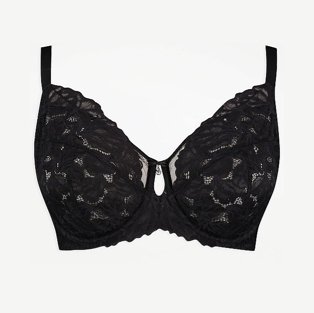 Bras For Every Occasion
There's no single bra that will work with your entire clothing collection. While some bras are better for everyday wear, others are more suitable for sports or relaxing at home. Find the best bra styles for every occasion below.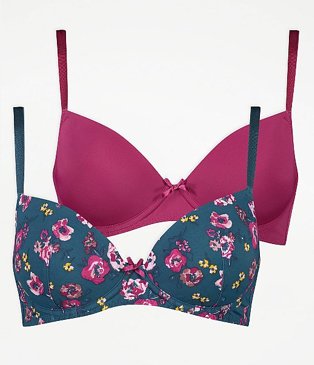 The Everyday Bra: T-Shirt Bras
Searching for a comfy, throw-on-and-go bra that can be worn with anything? A T-shirt bra will be your best friend. With its smooth yet supportive cups, T-shirt bras sit evenly under everything from fitted tops and dresses to workwear.
Plus, with lace, patterned and nude T-shirt bras available, you don't have to sacrifice style when picking this dependable design.
The Loungewear Bra: Bralettes
Loungewear is one of the biggest fashion trends of 2020. With its focus on slouchy silhouettes and stretchy fabrics, loungewear calls for lingerie more casual than a classic underwired bra. This is where bralettes come into play. Super-soft and unstructured, bralettes are a fashionable and fuss-free choice to wear with joggers, sweatshirts and slogan tees.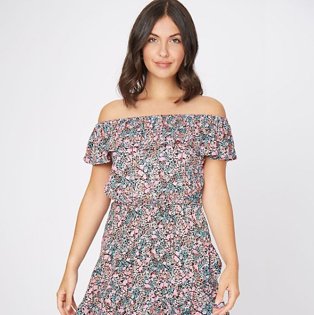 The Versatile Bra: Strapless Bras
Strappy tops and backless dresses might look great, but finding the right lingerie to wear them with can be tricky. Thankfully, you can solve all your style dilemmas with a strapless bra. Versatile and adaptable, these bras can be worn in multiple ways to ensure that straps and bra bands stay hidden, no matter your outfit.
The Fitness Bra: Sports Bras
Comfortable sportswear can make all the difference when it comes to your workout. Whether you're running a 5k, practising Pilates or enjoying Zumba, all sportswear should start with a well-fitting sports bra. As well as helping you perform to the best of your potential, a supportive sports bra can also protect you from injury.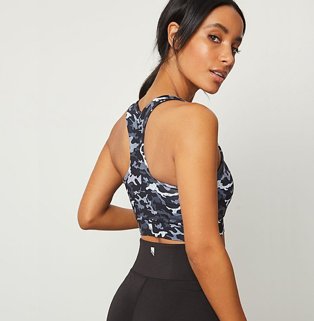 Choosing The Right Briefs
Picking the perfect lingerie is about more than just your bra. You also have to discover easy-to-wear briefs to keep you comfy day-to-day.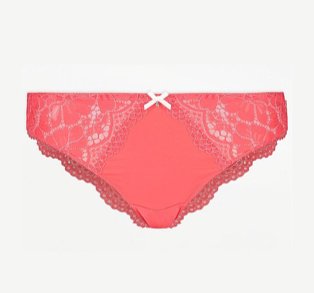 1. Find A Comfortable Fit
From Brazilian knickers and midi knickers to thongs, there's no shortage of briefs to update your underwear drawer. The good news is that there's a comfortable design out there for everyone, but it might take a little time to discover it! The trick is to keep an open mind and make a note of your preferred styles.
2. Focus On Wearable Colours
Patterned and brightly coloured underwear is a fun addition to any wardrobe. However, to keep your underwear discreet when wearing white dresses and light-coloured bottoms, knickers in wearable tones of nude, white and grey are a better option. You can have fun with your look by mixing and matching with lace-trim briefs and matching lingerie sets.