With the golden leaves, crisp air and cosy nights of autumn just around the corner, now is the perfect time to transform your décor. As the first place you see when you wake up and the last place you see before you go to sleep, creating a comfortable, welcoming and warm bedroom should be at the top of your list. From updating your bedding with insulating duvets and pillows to following seasonal colour schemes, discover our snug and stylish autumn bedroom inspiration below.
How To Pick The Right Bedding For Autumn
The ideal autumn bedroom begins with the basics: duvets, pillows and comfy soft furnishings. Fortunately, finding the right styles for autumn is easier than you might think!
Choose A High Tog Duvet
In general, the higher the tog rating, the warmer the duvet. To strike the right balance for autumn, we recommend duvets with a tog rating between 9 and 10.5. However, if you're prone to feeling cold in bed, anything up to a 13.5 tog duvet will be suitable for the season.
You should also consider the filling of your duvet. While natural feather down fillings are great for trapping warm air, synthetic duvets are a better choice if you suffer from allergies.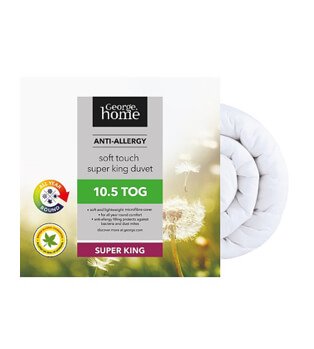 Select Supportive Pillows
Updating your pillows is a quick and easy way of improving the quality of your sleep. Thankfully, there are styles specially designed for every kind of sleeper. Soft pillows help to minimise neck strain for those who sleep on their front, while medium and firm pillows offer extra support for those who sleep on their back or side.
For that irresistible crisp bedding feeling, opt for cotton pillowcases and sheets.
Add Extra Warmth
Preparing your bedroom for autumn is about more than just your bedding. Soft furnishings, like curtains and rugs, can also go a long way to keeping you cosy when the temperature drops.
If you want to bring warmth into your bedroom, keep an eye out for curtains and rugs in textured designs. From faux fur and woven rugs to velvet curtains, textured fabric is a brilliant way to add insulation for the colder months.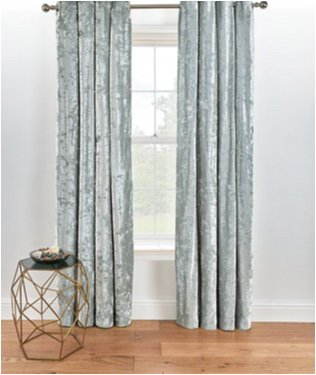 Cuddle Up With Nightwear
There's nothing better than cuddling up in super-soft pyjamas on an autumn evening. If you're searching for the perfect pair of stylish and snug PJs to help you kick back and relax, refresh your nightwear with seasonal fabrics, such as ribbed cotton and velour. Cuffed pyjama bottoms and dressing gowns are ideal if you like unwinding with a book or film before bed.
Autumn Bedroom Style Guide
Once the key elements of your bedroom are ready for autumn, it's time to start thinking about the mood you want to create. For a comfy and cosy autumnal vibe, check out the following décor ideas.
Golden Glow
From burnt orange and mustard to rust-brown and gold, autumn is full of distinctive and inviting colours. If you want décor just as eye-catching as the scenery, incorporate autumnal hues into your space using duvet covers, cushions and throws.
Whether you pair warm-toned duvet covers with velvet orange cushions or team white duvet sets with mustard throws, it doesn't take much to create a snug sleeping set-up.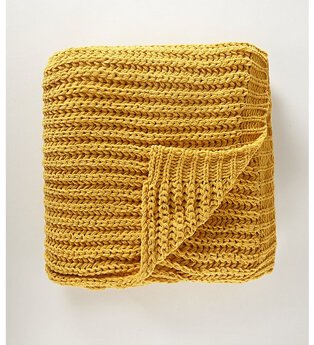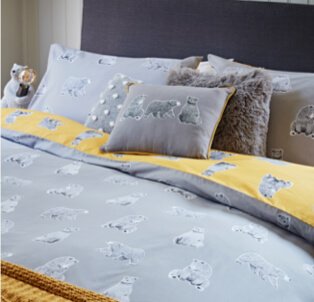 Fashionable Folk
One of the most popular trends for autumn 2020 is folk-inspired décor. Focusing on traditional prints, navy blues, honey yellows and embroidered features, this vintage theme is the ultimate way to prepare your home for the new season.
To tick off the trend in your bedroom, opt for a scarf print duvet set. A mixture of chunky-knit throws and embroidered cushions will complete the look.
Warm White
White and cream décor is often associated with summer. However, this calming colour scheme can be just as appropriate for autumn and winter with a few quick updates.
For depth and insulation, experiment with textured soft furnishings, like tufted throws, tassel cushions and woven rugs. Warm-toned white lighting is another way to give this minimalist theme a refresh for autumn. Bathing your whole bedroom in a soft glow, you'll be ready for sweet dreams before you know it!