If you dream of cosy commutes to work and weekends strolling around in comfort and style, we have good news. Quilted coats are having a moment right now and we're SO here for it! Luckily, there are plenty of colours and fits to choose from here at George.
Whether you're on the prowl for colourful picks to give your cold-weather wardrobe a lift or a versatile black quilted coat that'll go with everything you own, we have you covered – literally! Keep scrolling and discover our top tips on how to wear yours this winter.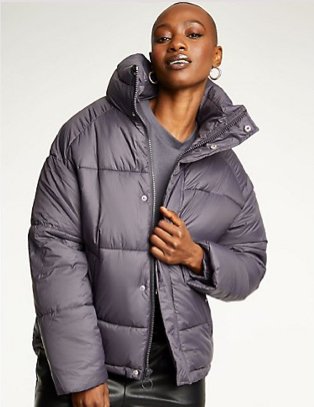 What Is A Quilted Coat?
Quilted coats are designed with an extra layer of insulation and decorative stitching. This gives them their signature, pillow-soft look. Chic, stylish and a dream to wear, this duvet-like design is comin' through with instant snuggle points too – dreamy!
Are Quilted Coats In Style?
Quilted coats are one of our fave outerwear trends this year and there are so many reasons to love them! For wear-with-anything vibes, we recommend tapping into neutral colours such as stone, cream or black.
Got a thing for bright hues and poppin' prints? A bold quilted coat is a breezy way to shake up the colour palette of your winter 'drobe. Following the crowd? Not us!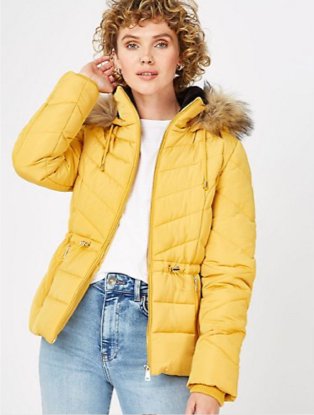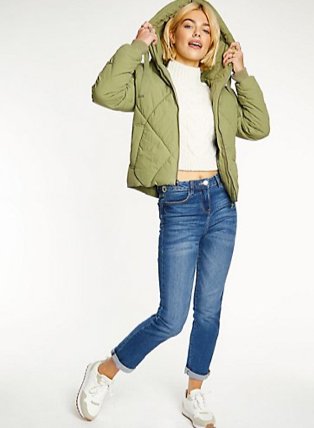 How To Wear A Quilted Coat
It's official: quilted coats are one of the most versatile pieces of outerwear you can own. Whether you're heading to work or putting together a weekend outfit, there are endless ways to wear yours. And yes – they look just as gorgeous layered over dresses and skirts as they do with trousers and jeans – we're off to buy ours!
Stay Warm On The Weekends
From high-waisted jeans and jumper combos to casual dresses teamed with boots, a quilted coat pairs perfectly with pretty much any outfit you throw on.
For added warmth (and style points!) choose a padded coat with a hood. It'll look fab and keep you toasty from morning 'till night – even if it snows. Outdoor Christmas markets, we're comin' for ya!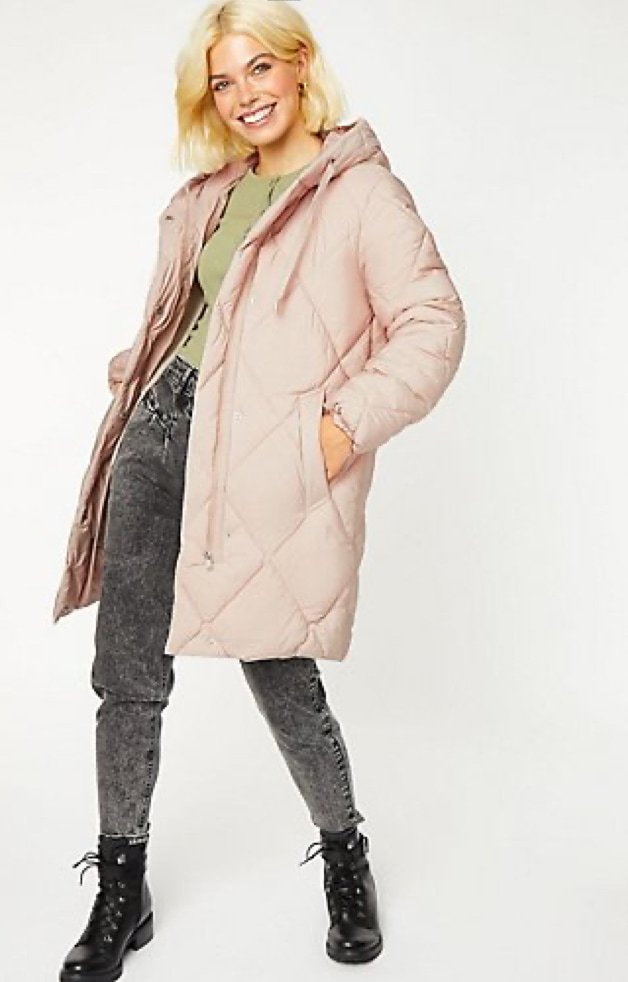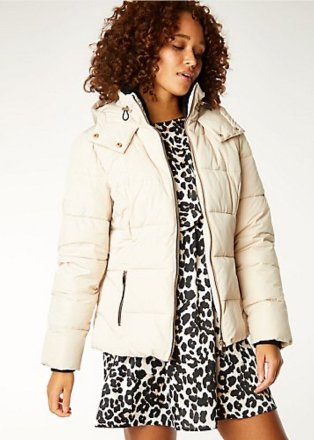 Pair Quilted Coats With Formal Outfits
If you thought quilted coats were only for casual weekend outfits, think again! They work a dream over workwear, partywear, casual sweatshirts and wide-leg jeans. Endless styling options pending…
To make sure yours styles seamlessly with dressier looks, tap into dark colours like black and navy. They'll block the winter chill and give your outfit a super sleek sign-off.
Embrace The Comeback Of 90s Style
From bucket hats and stonewash jeans to slip style midi dresses and knitted vests, 90s style is everywhere right now, with quilted coats being a focal point.
We'll be making the most of the trend by wearing our padded jacket with fuss-free combos like knitted lounge trousers and trainers. If you're looking for something a little dressier for the festive season, try throwing yours over a midi dress and ankle boots. Perfect for winter parties!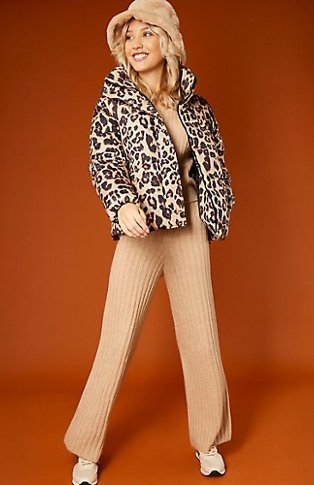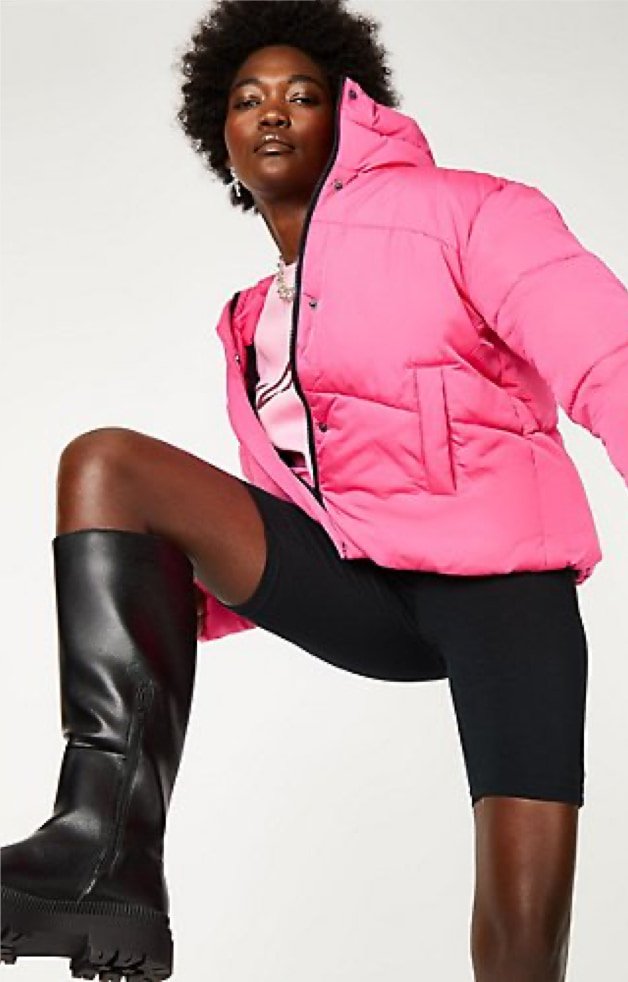 Stand Out In A Brightly Coloured Quilted Coat
Hoping to make a statement this winter? Go for colourful designs or fits with stand-out features like statement buttons or cute toggles. Choose short coats for everyday wear, or layer a long quilted coat over mom jeans for a super-stylish school run or brunch catch-ups with friends.
Layer Quilted Coats Over Dresses
Whether you can't resist a winter maxi dress or you're rocking shorter hemlines with tights, pair them with quilted jackets to bring new-season edge to your look this winter.
If you're not sure which style to choose, go by the length of your dress. Shorter coats look great with midi dresses, tights and boots for a cute cold-weather outfit. If ankle-skimming looks are 'so you', drape longer coats over long dresses for a dramatic winter fit inspired by the catwalk.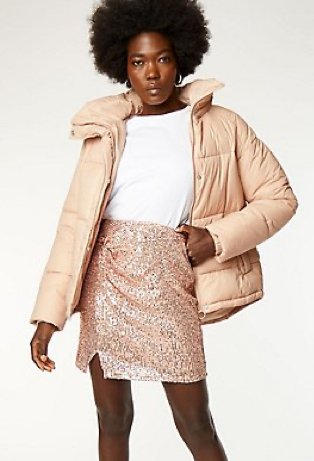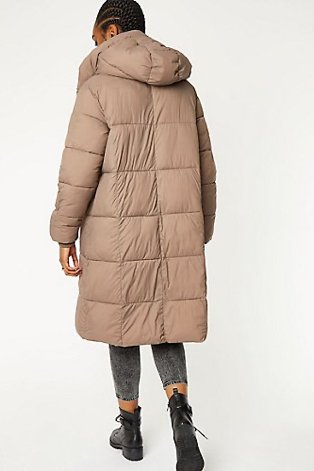 Quilted Jackets & Winter Boots
An unstoppable combo we're living in, quilted jackets and winter boots were MADE for cooler climes and we're sure you agree – it's a total mood. Our top tip? Team a long padded design with chunky ankle boots for an on-trend pairing that'll keep you snug whatever the weather.
Bag a pair of easy-wear boots that'll work with any colour or pattern, then choose whether you want to keep your look chic with a colour-block jacket, or vamp it up with a vibrant shade or printed fit.