Fresher's week is here – whoop whoop! It's the start of a new and exciting chapter, with SO many fun things to experience. From moving to a different city to making friends, your schedule will be packed, so it's important to find time to unwind, and freshers week is perfect for that!
Freshers week, aka welcome week, is THE opportunity to get to know your flatmates, course mates and other fresh-faced students and socialise (and boogie) on fun nights out.
If you're stuck on what to wear, we've got you covered with our popping collection of clubbing outfits, so you can dance the night away in style. Check out our going to uni edit for the latest looks.
What To Wear On A Uni Night Out?
Being away from your nearest and dearest is a fab chance for you to express your sense of style and try out new looks.
There's usually a dress code on nights out, so it's worth checking with your pals if you're planning on going full-on fancy dress in true Mean Girls style or if the venue has a specific dress code.
Got the memo? It's go time! Scroll to bag iconic party outfits ready for the biggest week of the academic year!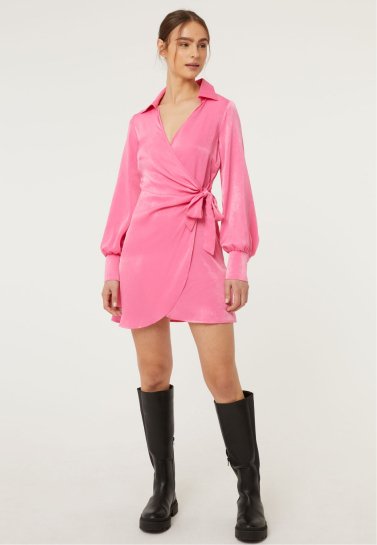 ​
Jeans And A Nice Top
We've started our list off with a classic choice we all know and love – yep, you guessed it – jeans and a nice top!
Although it might be a simple ensemble, you still have complete creative licence. Feeling flares? Team wide leg jeans with a balloon sleeve top. Prefer a pair of skinny jeans? Style yours with a chic blouse.
Whatever your fave fit, our collection of jeans has something for every night of the week, so you have an endless number of uni outfits ready to roll!
Depending on the vibe (and how your feet are doing!), complete your look with a pair of sleek heels or chunky trainers.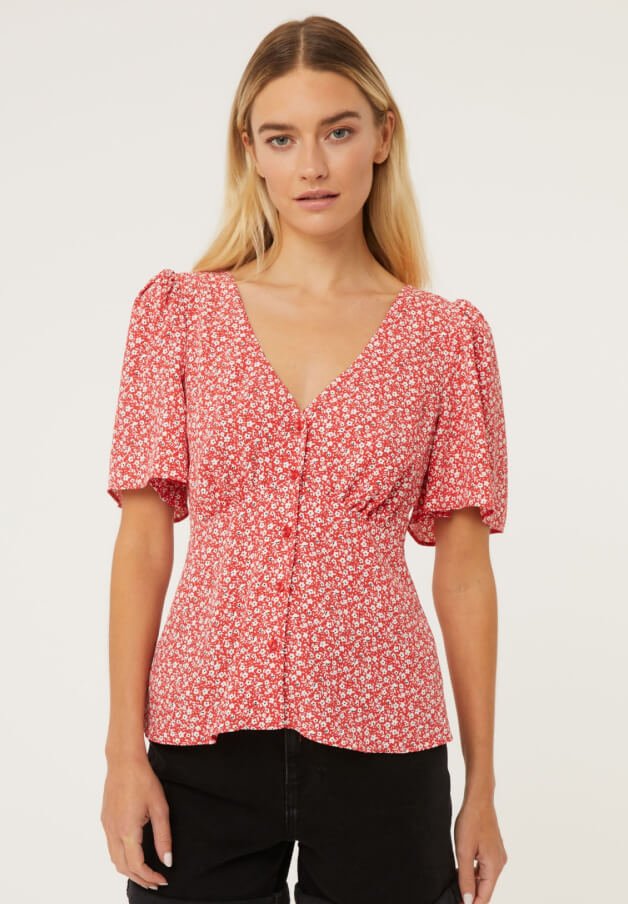 Keep It Casual With Trousers
Looking for the perfect balance between looking cool and feeling comfy? Our collection of casual trousers has you covered.
Serve an off-duty look and work a pair of cargo trousers with a casual tee, oversized jacket and low-top trainers.
Give your outfit a twist with a pair of ribbed flares, and match a cute ribbed co-ord set to make getting ready for your big night out even easier!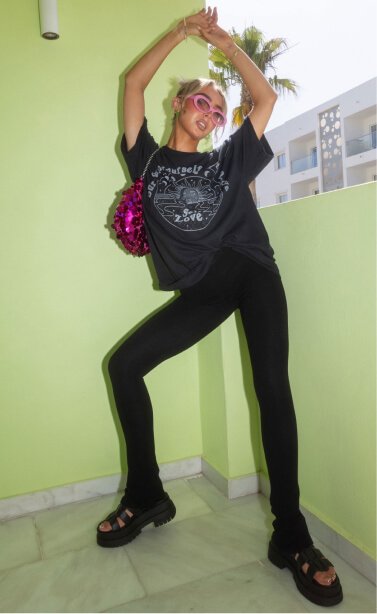 Freshers Week Fancy Dress
No freshers week is complete without a fancy dress party, and we reckon it's one of the highlights of the week!
There are always tons of themes, and…you're in luck, 'cos our adults' fancy dress and Halloween costumes are servin' the spookiest and sweetest looks.
We're always making an effort to dress more sustainably, and our collection of printed women's clothing helps you do just that!
Animal patterns are ideal for zoo-themed parties and can be worn as everyday attire once you've waved freshers week goodbye.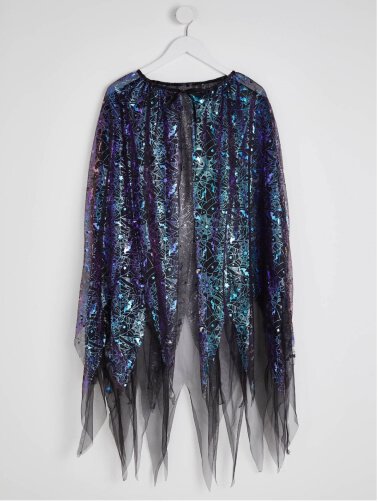 Beaut Bodycon Dresses
Bodycon dresses are a go-to choice for nights out. Super striking and fuss-free to dress up, they make timeless party outfits.
Our exclusive Missguided range is brimming with statement bodycon dresses in bright pinks, gorge greens and lush blues, so you're bound to find a style you will adore.
We love a ribbed body con dress and strappy heels combo, and we're obsessing over pastel shades and nudes this season. For a laidback look, throw on a knitted bodycon dress with a comfy pair of trainers, and you're out-out ready!
Slip Into Satin
As the name suggests, satin slip dresses and slip skirts are an effortless outfit choice. Ideal for sophisticated evenings and fresher weeks balls, this sassy option is easy to wear and needs minimum effort to dress up.
Simply pop on glam accessories, a pair of kitten heels or stilettos, and ta-dah – you'll be looking and feeling a million dollars – or whatever your student budget allows! For more dressy looks, explore our G21 and pack a punch this semester.
The Little Black Dress
Though it may be little, the LBD is definitely fierce. A party dress that can be transitioned from day to night with a simple switch of footwear and accessories. Team with heels for classy nights out or dress down with a pair of trainers and layer with a cotton shirt.
Discover your dream hemline with our pick of mini, midi and maxi dresses in black – we've got tons of looks to serve.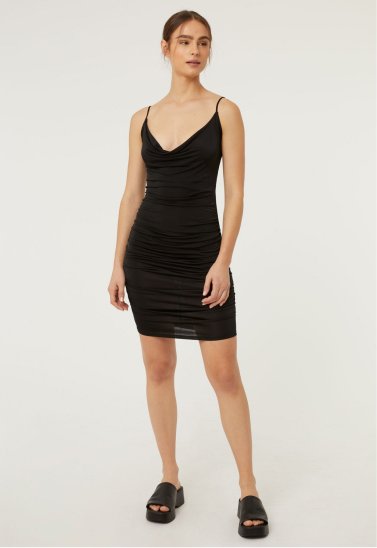 Sophisticated Study Outfits
As freshers week draws to an end, it's time to chase your dreams – and that starts with getting to class! Head to lectures in a boss blazer and trousers/skirt combo, or stay snug in chic loungewear.
We have lots of iconic uni outfits across our women's workwear collection featuring sleek shirts, formal trousers, cosy knitwear and more.